Description


Spark & Blossom Present
Invested: Funding Female Success
Did you know that female founders received only 2% of VC dollars in 2017? And only 9% of U.S. VCs are women? Time to meet the women changing the game.
Join Spark, SF's largest community of young philanthropists invested in gender equality, and Blossom, the first accelerator for female founders in Saudi Arabia, for a night celebrating female founders, investors, and your path to entrepreneurial success.
Get inspired from TED-style talks with leading female founders and investors in tech and social impact. Then take that inspiration into small group mentorship circles, where we can dive deeper into our questions and fears with these founders and funders. Then, because traditional networking bores us, we will come together to recognize the power present in the room. And, connect accordingly.
Confirmed Speakers:
Allison Goldberg as MC
Caitlin Crosby, Founder/CEO of The Giving Keys
Olivia June, Former Spark Board Member + Founder/CEO of Vina
Ernestine Fu, Partner at Alsop Louie Partners
Shannon Spanhake, Founder/CEO of Cleo
Brittany Davis, Director of Deal Flow at Backstage Capital
Abdulrahman AlTurjuman,

Section Head of Marketing & CSR at SEDCO Holding
Agenda for the Evening:
6:00-6:30pm

Happy Hour + Opening Remarks

6:30-7:30pm

TED-style lightning talks

7:30-8:30pm

Mentorship Circles with Leaders in the Field

8:30-9:30pm

Connect + Share Impossible Dreams
Share on FACEBOOK

Thank you to all our Sponsors!
*If you'd like to sponsor this event, get in touch!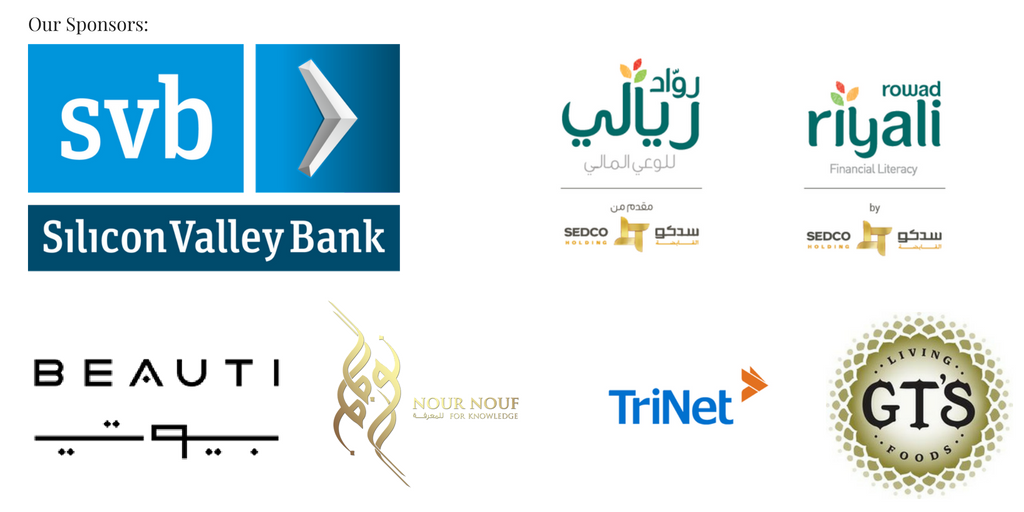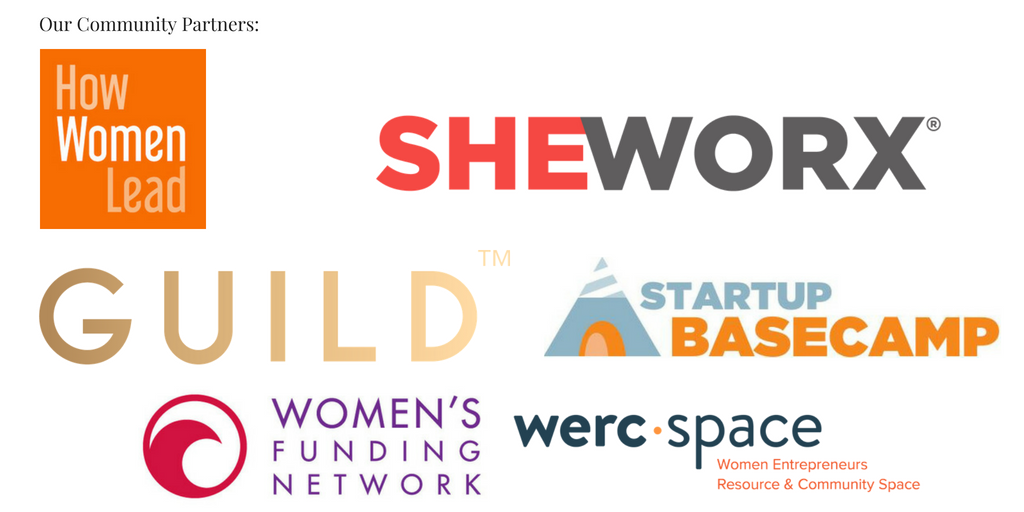 ---
Speaker Bios:
Allison Goldberg (MC)

Allison Goldberg is a writer, performer, and creative consultant whose work focuses on technology, culture, and communication. Her work has been covered by Good Morning America, Forbes, WIRED, VICE, Newsweek, and more. Allison was also featured on the cover of Time Out NY, which ranked her among "the top 10 funniest women in NYC." Her most notable artistic projects include two live comedy shows (Blogologues and How To Break Up By Text); a podcast with The Daily Dot (2 Girls 1 Podcast); an original scripted series (2 Girls 1 Show) with Elizabeth Banks' comedy network WhoHaHa; and an original unscripted series (Record BreakHers), produced with Mashable Studios and Facebook Watch. She also works with companies on communication and infusing creativity and humor into content; clients include Spotify, AppNexus, Squarespace, and others. Lastly, she served as the creative consultant for a prominent speaker in tech, reimagining the individual's speech for audiences worldwide. Learn more at allisongoldberg.com.
Caitlin Crosby
Actress, singer, songwriter and entrepreneur, Caitlin Crosby knows a thing or two about inspiring others. She began writing songs with Kenny "Babyface" Edmonds in high school and subsequently signed to his label, Arista Records. While on tour, Caitlin started The Giving Keys which employs those transitioning out of homelessness to make jewelry out of repurposed keys. Each key is engraved with a message like FEARLESS, HOPE, STRENGTH or COURAGE. When the wearer of the key encounters someone else who needs the message - they are encouraged to give it away and share their "pay it forward" story.
Over the last 3 years, The Giving Keys has employed 28 people who have struggled with homelessness, helped 22 move into permanent housing, and collected thousands of pay it forward stories. Today, they have over 50 employees and their products are sold at Nordstrom, Anthropologie, Fred Segal, Kitson and nearly 2,000 other retail stores around the world. Caitlin's story and mission behind The Giving Keys has been featured on ABC World News with Diane Sawyer, The Today Show, People Magazine, The Huffington Post, Cosmopolitan, Elle, Harper's Bazaar, E! News, The Steve Harvey Show, Ellen, and countless other media outlets.
Olivia June
Olivia June is Founder and CEO of VINA, the tech company backed by Greylock, Tinder, and NEA that connects, celebrates, and empowers women. In 2016 she launched the award winning app Hey! VINA, a social networking app often referred to as the "Tinder for (girl) friends", that's connected millions of women in 158 countries. Olivia is the Editor in Chief of Vinazine.com a media outlet with stories and advice from and for women of the VINA community. Olivia is also behind the brag movement to encourage more women to share their accomplishments through the LadyBrag.com platform.
Olivia and her work have been featured in hundreds of media outlets including ELLE, Cosmopolitan, Wired, The Atlantic, The New York Times, Paper Magazine, Glamour, Marie Claire, The Tyra Show, The Doctors, Fox News, Fast Company, Grazia, The Guardian, Refinery 29, Vice, and many more.

Olivia's academic career was focused on social psychology, gender studies, and the impact of media and technology on relationships. She has a BA in Communication Studies from Chapman University.

Ernestine Fu
Ernestine Fu is a partner at Alsop Louie Partners, an early-stage venture fund focused on cybersecurity, big data, and hard science companies. She led her first investment within two months of joining the firm and was recognized by several media outlets for bringing a fresh face to venture capital as a young Asian-American woman.

Committed to public service, Ernestine authored the book "Civic Work Civic Lessons" with former Stanford Law School Dean Thomas Ehrlich. The book discusses how and why people of all ages should engage in public service. Ernestine started the nonprofit Visual Arts and Music for Society, served on a corporate philanthropy board for State Farm Insurance, and sits on the advisory boards of various philanthropic organizations, including Presidio Institute, Women and Girls Lead Global, and Asian Pacific Fund.

Ernestine completed her B.S. and M.S. in engineering at Stanford University, where she was awarded the David M. Kennedy Prize for the top thesis in engineering and natural sciences. Born and raised in Los Angeles, Ernestine enjoys racing Miatas, designing women's coats, and cooking in her spare time.

Shannon Spanhake
Shannon Spanhake is the CEO of Cleo, a platform which supports working parents with prenatal and postpartum care to grow their families and their careers, on their own terms. Shannon has led engineering and marketing teams at technology startups, one of which was founded with her patented technology. Shannon also served as the Deputy Chief Innovation Officer to the City of San Francisco and holds Expert status with the United Nations, where she serves as an economic and labor policy advisor to UNDESA. She attended the London School of Economics & Political Science and the University of California, San Diego.
Brittany Davis
Brittany leads Backstage Capital's Deal Flow Team, where they identify and invest in pre-seed and seed stage companies. Brittany's team selected 5 of the fund's most recent investments. Previously, she was a Manager at Village Capital where she analyzed opportunities and created investment recommendations in the fintech, education, health, food/agriculture, and energy sectors. Before that, she founded an ecommerce startup, Runway Technologies, while completing an MBA at Harvard Business School. She gained experience supporting entrepreneurs as an Associate at Techstars and as a Mentor at Startup Jamaica, built a solid foundation in finance working at Bank of America Merrill Lynch for 5 years, and received her BS in Business Administration from the University of North Carolina at Chapel Hill
Abdulrahman AlTurjuman
Abdulrahman is the Section Head of Marketing & CSR at SEDCO Holding, he joined the group in 2010 as an Assistant Marketing Manager. Prior to that, he worked for Bank Al Jazeera and Full Stop Advertising.
He received his Bachelor degree in Marketing from King Fahd University of Petroleum and Minerals in 2007 and currently working on finishing his MBA degree from London Business School.
As for his entrepreneurial life, in 2011 till 2015, he founded "Shokolattah" a chocolate and coffee brand that witnessed a good reputation throughout its existence back then.
Tasneem Sabri
Tasneem is the co-­founder and business manager at an apparel company, Vela, that specializes in design and sales of fashion forward scarves for Muslim women. As an experienced entrepreneur, she handles the business operations which include: website management, contracts with manufacturers, oversee sales, manage employees, accounting and work on guerilla marketing tactics with the use of social media outlets such as Facebook, Instagram, and Twitter. In 2009, when Vela was first started, it was only a vision to create a line of scarves that was aesthetically pleasing to the fashion forward American Muslim woman. Through hard work and dedication, today, Vela has been featured in various press publications and is now a globally recognized brand for Muslim women.

Continuing on her journey and passion for entrepreneurship, Tasneem joined a non-profit organization, Techwadi, based in Menlo Park. The core mission of TechWadi is building bridges between the Silicon Valley and the Middle East and North Africa region, to support the growth and rapid expansion of high-tech entrepreneurship. Her roles as a Senior Program Manager include business acceleration and custom educational programs in the Middle East.
---
About the Organizers:
Spark advances gender equality by engaging the next generation in accessible forms of philanthropy. We make it easy for young professionals to give to grassroots women's organizations, learn about women's rights, and become the next generation of leaders in the women's movement. We have a reach of 16,000 young professionals annually through 60 programs in our chapter cities, SF & NYC. In the last 5 years, our network has given over $175,000 to women's grassroots organizations, helping 35,000 women and girls around the globe. Learn more: sparksf.org.
Blossom is the first accelerator in Saudi Arabia that focuses on empowering female founders & Saudi women led startups. Blossom's mission and vision is to contribute to the socio-economic development of the Kingdom of Saudi Arabia through investing and growing female founded startups and companies.