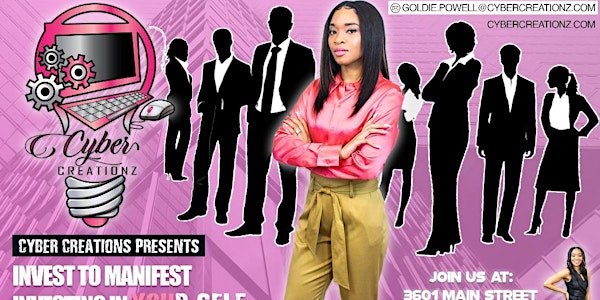 Invest To Manifest
Fun networking event that encourages entrepreneurs to have open dialog and share their platforms. Creating business relationships in KC
About this event
Cyber Creationz Presents:
"Invest to Manifest"
An initiative dedicated to the mantra "investing in yourself to manifest your future".
We will be selecting 10 entrepreneurs to showcase there business/product. While there is no fee for this event we only ask that you promote the event. The event will be hosted on March 13, 2020. @ 7pm.
If you are interested in being selected to showcase your business, you could just stop by https://cybercreationz.com/ and drop your business info on our contact page for your chance to be selected. At this event there will be a chance to win prizes and network with other business minded people. We will have refreshments available as well.
Please be on the lookout for a more detailed invitation in the weeks to come!
With Love, Cyber Creationz