About this Event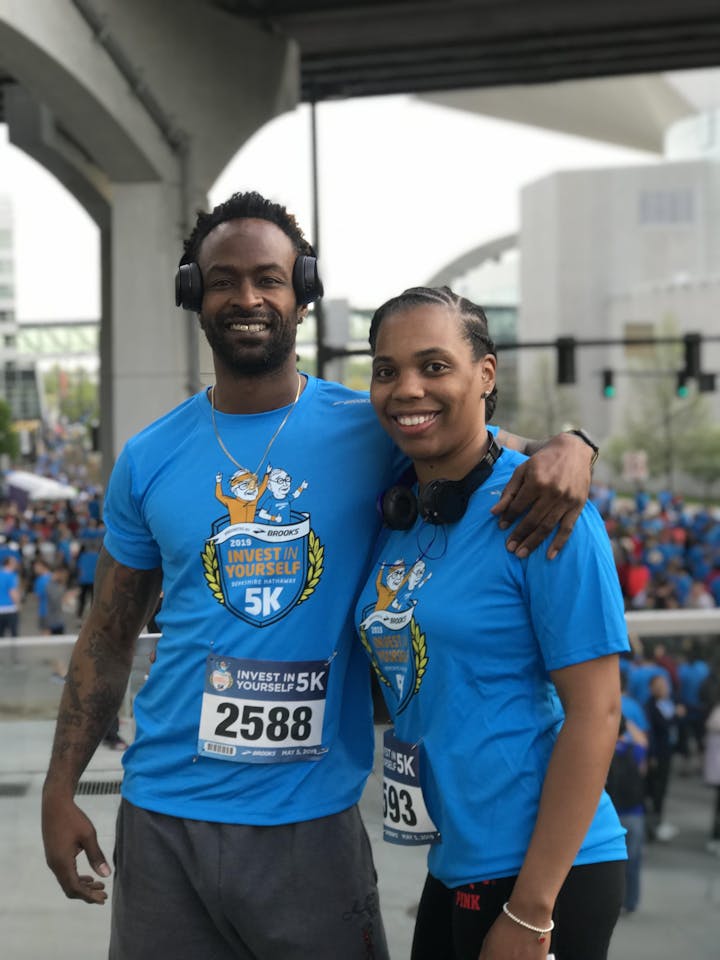 Welcome to the 1st Annual "Invest in Your Community" 3K Run/Jog/Walk presented by Hustle365! We are busy making all the final preparations! Here you will find all of the necessary information for the event. We look forward to seeing you in Omaha, August 4th for Omaha Days Weekend!
RACE DAY
Sunday, August 4th RACE STARTS - 9:00 a.m.
START LINE: Business Center on 24th and Lake
FINISH LINE: Goodwin's Barbershop on 24th and Spencer
AFTER FESTIVAL: Bryant Center on 24th and Grant
REGISTRATION
Participants please register at https://www.eventbrite.com/e/invest-in-your-community-3k-2019-tickets-63663319703. Registration is $25 per participant. Funds received will be donated to the organizations listed in the "beneficiaries" section.
PACKET PICK-UP
Pick up your race number and Hustle365 Tee at one of the locations below:
Thursday, August 1st, Friday August 2nd and Saturday, August 3rd: Hustle365 Clothing Store (3911 Ames Ave.) or Cross Cuts Downtown (1622 Harney St.) from 10:00 a.m.-4:00 p.m.
Friday, August 2nd: Emery's Cafe (2118 N. 24th St.) from 12:00 p.m.-6:00 p.m.
Saturday, August 3rd: B&B Boxing Academy, The Champ Terrence "Bud" Crawford's Gym (3034 Sprague St.) from 12:00 p.m.-6:00 p.m.
Sunday, August 4th: North Omaha Barbers Barbershop (2514 N. 24th St.) from 7:30 a.m.- 8:30 a.m.
PARKING
Participants and volunteers, please park in the assigned parking lots only. Cars parked on city streets near the race route will have NO access to leave the event until the last runner finishes. Absolutely NO parking will be allowed on the race route. PLEASE NOTE, 24th STREET WILL BEGIN TO CLOSE AT 8:00am.
WATER STATION
There will be ONE water station on the course at the Troy Travis Memorial site between N. 24th St. & N. 25th St.  Please arrive hydrated!
IMPORTANT INFORMATION
1. You must be present to pick up your packet. You cannot pick up for someone else.
2. Make sure you bring a photo identification to pick up your race packet.
3. Wear your race number on your outer most clothing for the entirety of the race.
AWARDS
All finishers will receive an Official Invest In Your Community finisher's medal as they cross the finish line!
AWARDS/CERTIFICATES
Awards Stage 10:30am
Award will be presented to the largest team and fastest men and women's time.
You can access/print finisher certificates at the conclusion of the race at www.northsideinvestor.com
BE SOCIAL!
Use hashtag #InvestInYourCommunity for motivation or congratulations over race weekend!
PHOTOS
Make sure to smile as you cross the finish line. Photographers will be there to capture the fun throughout race day! Images can be viewed at http://northsideinvestor.com/
START/LINEUP
Please line up by your expected finish time – fastest to slowest. This means that 5 and 6 minute milers should be at the front, 7-9 minute milers in the middle, and 10+ minute milers near the back. For the safety of others, all strollers and walkers please stage in the back. No pets please!
VOLUNTEER
Encourage your friends and family to support you and your fellow runners on race day by becoming a volunteer. For more information, please email northsideinvestor@gmail.com
BENEFICIARIES
North Omaha Building Brains in Barbershops (N.O.B.B.)
N.O.B.B. was created to empower our children and expose them to culturally relevant books in their schools and North Omaha barbershops. N.O.B.B.'s plan is to increase the literacy rate in African American children to close the achievement gap and dismantle the School to Prison Pipeline.
Northside Investor Group
Northside Investor Group will serve over 500 jobs in the next 5 years by providing year round investments and events, as well as financial and educational programs to help them live healthy, independent debt free lives.
(POTENTIAL SPONSORS)
The Omaha World-Herald wishes you the best of luck in the Invest in Your Community 3K Run. Be sure to check out all the run news and other events in the World-Herald.
North Omaha Boys and Girls Club has been a proud community organization for several years and is delighted to support the Invest in Your Community 3K Run.
All participants will receive 20% OFF Run vendors/products.
Omaha Days community 3K Run is almost here, and our community is up! Good luck to all participants and thanks for coming out and running with us!
Good luck runners and see you at the finish line!
If you have any questions or would like to be a vendor/ food truck in this event, please contact us via email or phone.   
Email: northsideinvestor@gmail.com or adk402@gmail.com
Call/text: 402-415-8957