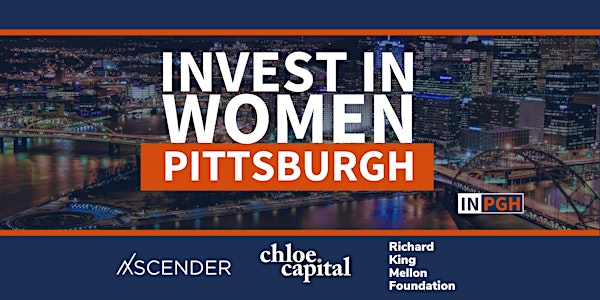 Invest In Women x Pittsburgh: Founder Showcase
Invest In Women x Pittsburgh Founder Showcase for $100,000 Capital Investment
When and where
Location
Kelly Strayhorn Theater 5941 Penn Avenue Pittsburgh, PA 15206
About this event
Five female founders have been selected to pitch in front of a curated panel of investors from across the county for a spot at a $100,000+ seed investment from Chloe Capital, and this is your invitation to witness the experience!
Register to join Chloe Capital, in partnership with Ascender and the Richard King Mellon Foundation, for our Founder Showcase, LIVE at the Kelly Strayhorn Theater. Five women-led technology companies have been selected based on investment potential. Each female founder will pitch Chloe Capital and other investors for funding! Chloe Capital will announce investments during the finale. RSVP above to join our Movement to #InvestInWomen.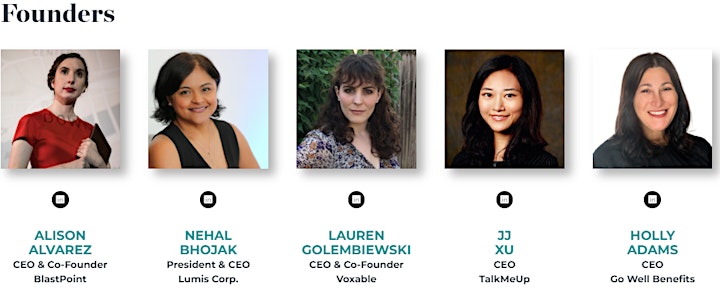 Get to know the founders: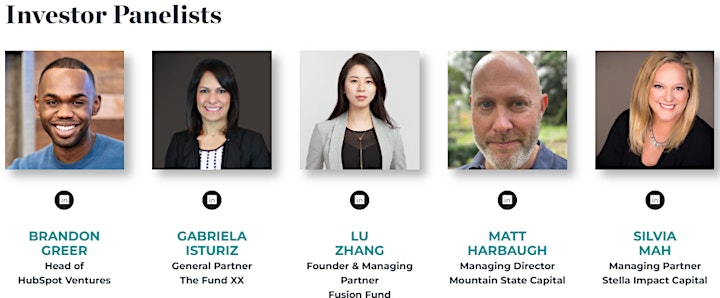 Get to know the investors:
You'll also hear from:
Chloe Capital's managing partner, Elisa Miller-Out, Ascender's Executive Director, Nadyli Nunez, CEO and co-founder of Suistanible, Talpha Harris, the Richard King Mellon Foundation's Program Officer, Gabriella Gonzalez, and SaLisa Berrien, founder and CEO of COI Energy: a Chloe Capital portfolio company.


Networking + Cocktail Reception: Margaux | 5 PM
Showcase + Investments: Kelly Strayhorn Theater | 6 PM
Founders, investors, and community members are all welcome.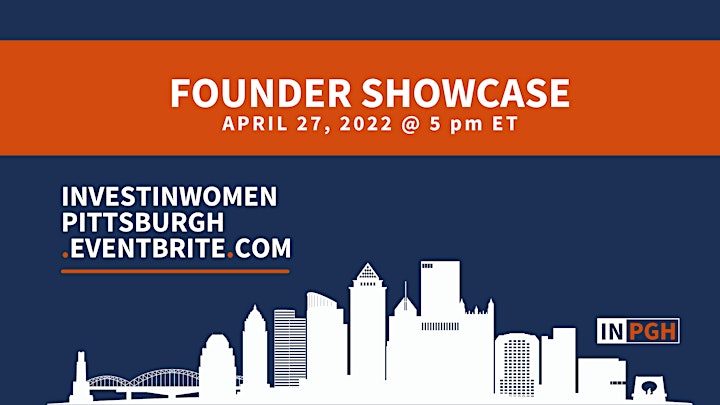 What's the Program:
Invest In Women x Pittsburgh is an initiative for underrepresented entrepreneurs in the Pittsburgh area, designed to support women-led technology companies tackling real-world problems. Chloe Capital, Ascender and the Richard King Mellon Foundation are partnering to create a collaborative and inclusive fundraising experience through a series of online events leading up to a 48-hour program held in Pittsburgh this Spring. Five women with companies located in, or willing to relocate to, Allegheny or Westmoreland counties will be selected to pitch Chloe Capital and a team of active investors at a public Founder Showcase on April 27, 2022. On average, participants in a Chloe Capital program each go on to raise $2,000,000 within a year, catalyzed by visibility and introductions to the firm's worldwide network.
COVID POLICY & GUIDELINES
Per local and venue guidelines, we are asking that attendees wear a face mask during all event activities, except when eating or drinking or when outside and more than 6 feet apart. Face masks will be provided and strongly encouraged regardless of vaccination status. It is strongly recommended that all guests who are eligible for vaccines, get vaccinated before attending. To respect the privacy of our guests, we are not requiring proof of vaccination or a negative COVID-19 test, however, it is strongly encouraged that any guests who feel ill, regardless of non-visible symptoms, stay home.
We will continue to follow local and state COVID-19 guidelines, as well as the requirements of the venues, and will update our policy accordingly. Your safety is the top priority for us.