Description
Royal Coffee is proud to announce Crown on the Road – Classes and workshops taught by the team from Royal & The Crown are coming to a city near you! Distilling our Crown Jewel Selections into coursework on Green Coffee Analytics, Roasting Styles, and Inventory Management, we'll be visiting Berkeley, Denver, Milwaukee, St. Louis, Austin & New Orleans throughout January & February 2017.
Join us while we anticipate the opening of The Crown: Royal Coffee Lab & Tasting Room. These courses are a must take for production roasters, home roasters, green coffee buyers & aspiring coffee professionals.
Menu Development & Inventory Management with The Crown Team
A Workshop to Plan, Manage & Release Coffees · $200
3:30 - 5:30pm

So you've bought incredible coffees – now what? Learn to strategize a coffee's release to market, balance inventory numbers, quality, and cost, and expect the unexpected when forecasting supply and demand. After completing the course, you'll be equipped with the knowledge to help you…
Manage inventory with an eye to improving usage and advanced planning
Convert coffee information into marketing strategies for new coffee releases
Combine intuition, good practices, and software to improve the quality of your products and efficiency of your business
Check out all three of our courses covering Green Coffee Analytics, Roasting Styles & Inventory Management. Save $50 when you register for all three.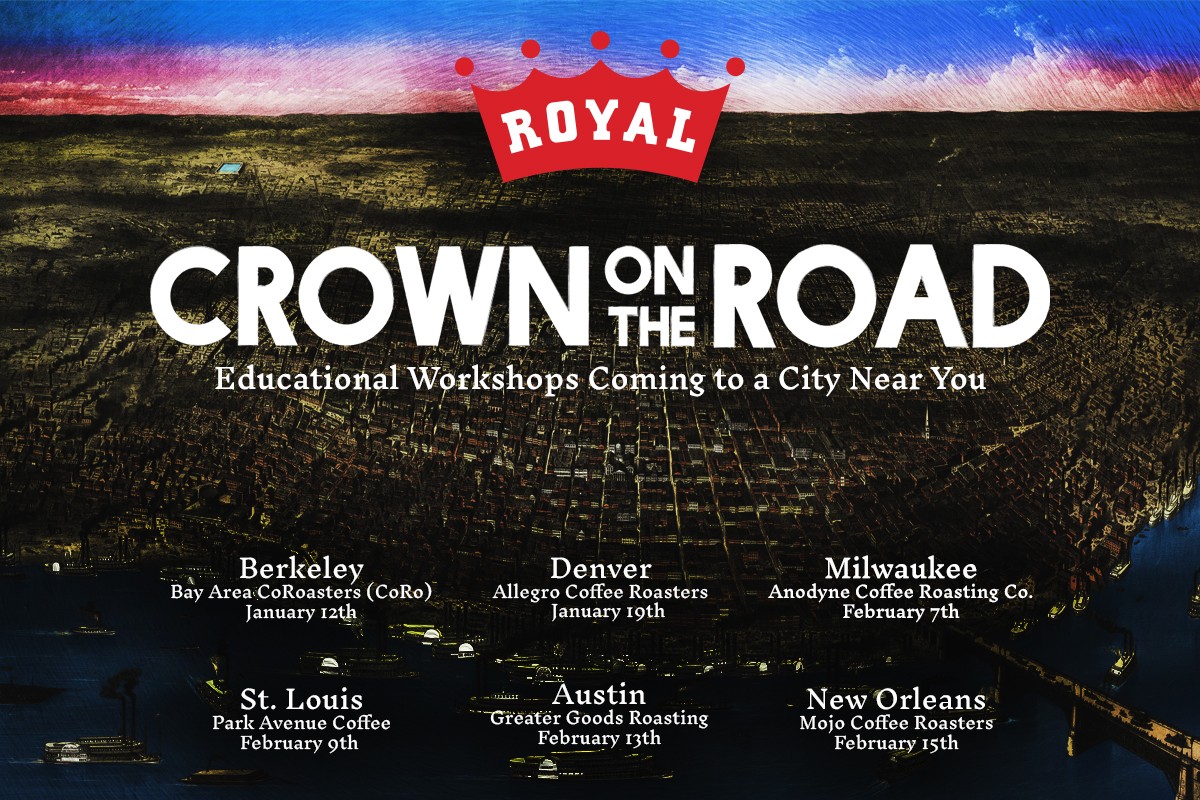 Graciously Hosted by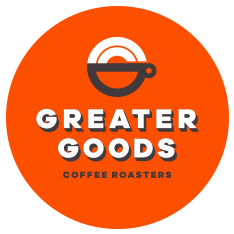 About the Instructors
Evan Gilman, Creative Director, Royal Coffee, Inc.:
Evan is, amongst other things, a photographer, musician in a Balinese gamelan, a brewer, and a licensed Q Grader. He joins The Crown after extensive travel throughout Indonesia, work as a trainer for Blue Bottle Coffee Company, and 15 years in the coffee industry.
Jen Apodaca, Director of Roasting, Royal Coffee, Inc.:
Jen started roasting coffee in 2005 for McMenamins Inc. in Portland, Oregon. She has roasted coffee for Ecco Caffe, Intelligentsia Coffee & Tea, and Blue Bottle Coffee. She is now the Director of Roasting for The Crown; Royal Coffee Lab & Tasting Room. She has experience on several styles of roasting machines and is dedicated to the craft of making coffee more delicious. She serves on the SCAA's Roaster's Guild Executive Council, is a certified Q-Grader, is the Chair Emeritus of the Coffee Committee of the Good Food Awards and has been an international juror for the Cup of Excellence.
Organizer of Inventory Management Course at Greater Goods Roasting
Royal Coffee, Inc.: Green Coffee Importers based in Oakland, CA since 1978 with warehouses in Oakland, Seattle, Madison, Houston & Shanghai. Royal Coffee, Inc. serves a global array of roasters & is opening an international specialty coffee hub in Uptown Oakland, CA called The Crown: Royal Coffee Lab & Tasting Room. Royal Coffee, Inc. supplies thousands of roasters – from start-ups buying their first bag to established multi-national companies – with responsibly sourced beans from every coffee growing region in the world.
Website: https://royalcoffee.com/organizer/royalcoffee/
Phone: 510 652 4256