Inventors' 101: Do You Have a Great Idea for an Invention?
Actions and Detail Panel
Inventors' 101: Do You Have a Great Idea for an Invention?
Thu, April 14, 2016, 6:30 PM – 8:30 PM EDT
Description

If you've ever had a great idea for invention, this is the one presentation you should see.
Jeffrey Dobkin, President and 14-year Board Member of the Philadelphia-area American Society of Inventors, will describe:
"How-to" information for inventors including design, research, patents, marketing, licensing - the full range of what every inventor should know.

Whether to apply for a patent - or what you can do instead.

How to figure out if your product will sell - even BEFORE you have a sample of it.

How unscrupulous marketing firms work and how to tell if they're legit.
Mr. Dobkin was one of the featured speakers at the Yankee Inventors Expo for 11 years. He has given seminars for the US Postal Service and AT&T, and has been on the radio well over 125 times as both guest and host on shows around the country. He has written 7 books and over 250 articles on inventing, advertising, direct mail, magazine and newspaper advertising, marketing and direct marketing. His articles have been featured in more than 300 magazines.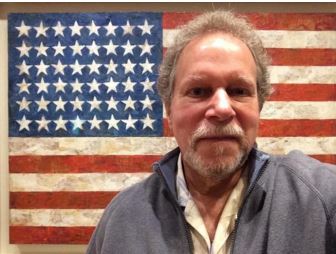 Date and Time
Location
Free Library of Philadelphia-Parkway Central Library
1901 Vine Street
Rooms 405/406/407, 4th Floor
Philadelphia, PA 19103