Description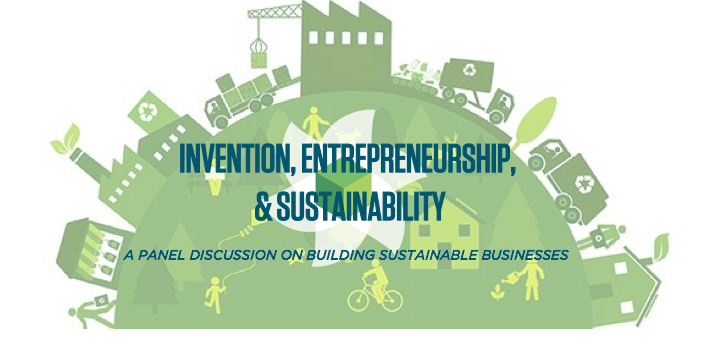 Innovation and invention are often described as the twin pillars of problem-solving. In an era of seemingly insurmountable and myriad energy and environmental challenges, how can entrepeneurs build businesses that not only operate sustainably, but also contribute to solutions on clean energy, energy efficiency, resource security, clean water, and more?
Join the AAAS-Lemelson Ambassadors and the Greentown Labs entrepreneurial community for a panel discussion on Invention, Entrepreneurship, and Sustainability. Seasoned inventors and entrepreneurs in the throes of their first startup will share their diverse perspectives on how to proceed with sustainable innovation, how to mitigate their ecological impact, and how to build businesses with sustainability in mind.
Panelists and Speakers Include:

John Warner, Warner Babcock Institute for Green Chemistry
Rick Hamilton, Client Innovation Leader, IBM Watson IoT Division
Anthony Mulligan, Founder and CEO of Hydronalix, Inc
Huda Elasaad, Co-founder and Chief Scientist, PV Pure, Greentown Labs Member Company
Sorin Grama, Co-founder, Promethean Power Systems, will serve as Moderator
Program Agenda:
4:15-4:30pm Registration
4:30-5:30pm Panel Discussion
5:30-7:00pm Reception & Networking
Thank you to the American Association for the Advancement of Science for sponsoring this event!

About the AAAS-Lemelson Invention Ambassadors Program:
The American Association for the Advancement of Science (AAAS) and The Lemelson Foundation have joined forces to create the AAAS-Lemelson Invention Ambassadors Program designed to celebrate and highlight the importance of invention and inventors. Understanding the need for invention, the knowledge that invention helps to create and the dual and complementary roles of invention and innovation for 21st century public problem solving is critical to solving global problems.
Parking and Transportation
Unfortunately Greentown Labs does not have any parking but we're a short 1-mile walk from the Harvard MBTA station down Kirkland and Washington Streets. Union Square in Somerville is also easily accessible via the #86 and #91 MBTA buses. We offer indoor bike parking on-site and the two closest Hubway stations are at Conway Park and Union Square.