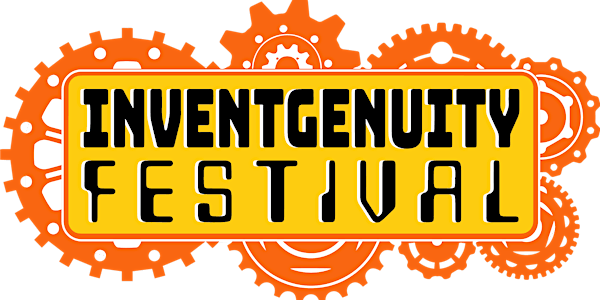 Inventgenuity Festival 2022
Inventgenuity Festival is for kids ages 6 and up. This year's activities include workshops, performances, and our End of Summer Celebration!
When and where
Location
Colonels Row, Governors Island Hay Rd Brooklyn, NY 11231
About this event
Thanks for RSVP-ing to attend Inventgenuity Festival 2022 on August 20 + 21 from 11am-5pm at Colonels Row on Governors Island!
Beam Center is excited to host our annual Inventgenuity Festival on Governors Island for the second year in a row. The Festival includes a series of 45-minute guided workshops, drop-in activities, performances, and the official Grand Opening of Tree Chuang with artist Xinan Ran. We'll also be marking the close of the season with our End of Summer Celebration! We invite young people (ages 6 and up) to embrace their creativity and participate in our lineup of activities, including:
Cyanotype Portraits
Environmentally Triggered Rube Goldberg Machines
Circle Rules Football
The Big Little Camp Project
and more!
All workshops are free but donations are encouraged. Advance registration is required. We are requiring advance registration in order to enable fair access to these free activities.
Workshops will be available at 11:15, 12:30, 1:45, 3:00, and 4:15 on both Saturday and Sunday.
Performances will be at 1:15 and 2:30 on Saturday and at 1:15 on Sunday.
The official opening of Tree Chuang will be at 3:45 on Saturday.
The End of Summer Celebration will be Saturday at 5:00.
BEAM CENTER WORKSHOPS
Cyanotype Portraits: Create a portrait of your family member, friend, or yourself using found objects and a collection of random materials. The best part? You'll print them using only the sun!
Environmentally Triggered Rube Goldberg Machines: Explore the interconnectedness of the environment and the far-reaching effect of small changes as you design a Rube Goldberg-style chain reaction machine that is triggered via an environmental stimulus.
Circle Rules Football: Inspired by Beam's enduring love of Circle Rules Football, participants will learn how to play a classic Beam game. Join us and embrace physical movement, creativity, and a little friendly competition.
The Big Little Camp Project: Drawing inspiration from this year's big project at Beam Camp, workshop participants will make their own miniature stalagmites and collaboratively create a scale model of As Above, So Below.
Drum Robots: Program and play motorized drum machines on a kit made of scrap metal, wood, and other found objects!
GUEST HOSTED WORKSHOPS
TinkerLab Table with Lewis Latimer House Museum (Sunday only): Join the Lewis Latimer House Museum education staff to participate in Lewis Latimer trivia and to experience their Young Inventor's Discovery Table, full of sensory materials, artsy projects, and things to build.
Stamped Handkerchiefs with artist Xinan Ran (Sunday only): Join the artist behind Tree Chuang and create a custom stamp using wood and foam. Participants will then use that stamp to make their own unique patterns on a handkerchief to take home.
PERFORMANCES
This year's festival will also feature performances by one of our partner organizations, Building Beats. Sunday will feature an Open Mic session where members of the community are invited to perform a spoken word piece, one of their own poems or stories, or their favorite song or dance. If you'd like to be a part of the Open Mic session, please email us ASAP at contact@beamcenter.org.
Advance registration is not required to enjoy the performances.
GRAND OPENING OF TREE CHUANG
Join us Saturday, August 20 at 3:45pm as we celebrate the official opening of Tree Chuang designed by artist Xinan Ran and built by Beam Center youth. The artist will be joining us to share her thoughts on the works and her inspiration for designing them.
END OF SUMMER CELEBRATION
Join us on Saturday at 5pm for our end of summer social to celebrate the creativity, joy, and vibrancy of our youth community! You'll hear directly from our participants about their summer experiences and break bread with Beam staff as they wrap up their programming.
OUR SUPPORTERS
Thank you to our sponsor Con Edison for their support of our annual Inventgenuity Festival. With the assistance of our community, this event remains open to the public.
COVID-19 Safety Protocols
Due to the ongoing COVID-19 pandemic, Beam Center has included safety precautions in our Inventgenuity Festival planning. In addition to being hosted outside, all workshops and activities will be socially distanced with lower table capacities to allow for more space between participants.