Invasion of The Hackathons: How a Geek-Event Gone Mainstream is Breeding Innovation and Unique Opportunities for Entrepreneurs

Tuesday, January 8, 2013 from 6:30 PM to 8:30 PM (EST)
Event Details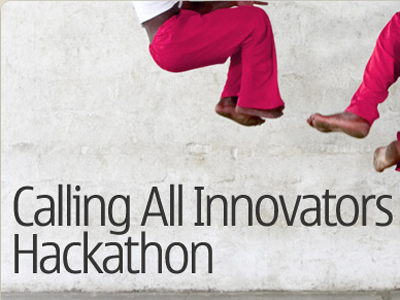 "The first rule of hackathon is there are no rules. Kind of like 'Fight Club,' but with no blood." -- Facebook engineer Paul Tarjan

Far from the impromptu, overnight pizza parties full of college hacks eager to "create cool stuff" and show off their coding skills, Hackathons of today are big business. Streamlined, professionally organized and overflowing with corporate sponsorships and investor-participation, today's hackathon offers unlimited opportunities for corporations seeking business solutions and innovation, investors looking for the next great startup and entrepreneurs who are inspired to innovate, collaborate and make a difference in the world. So what exactly is a hackathon? If you've never been to a hackathon, or still aren't sure exactly what a hackathon is, check out this brief video rundown HERE.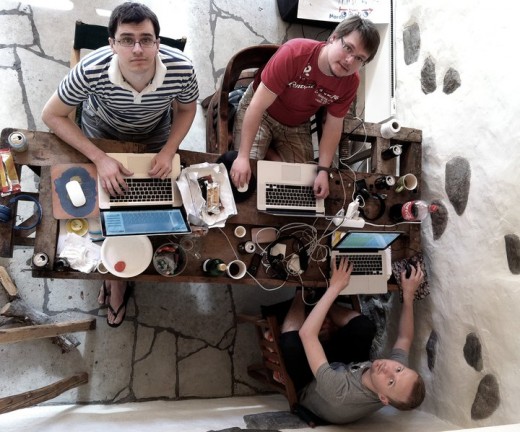 One thing is for sure, Hackathons ain't what they used to be!
The opportunities are, indeed, endless. Hackathon events are, more than ever, hyper-focused on solving real world problems across all industries in need of technological innovation such as health, social activism, government, the meat industry (Meat Hackathon) and sanitation (Sanitation Hackathon). There are even  hackathons targeted at helping governments combat corruption (more on that here). 
Hackathons are mushrooming all around the world, particularly in emerging markets like South Africa and India (ironically, there are so many hackathons in South Africa that there is a raging debate in the entrepreneurial community there as to whether the proliferation of hackathons might actually be killing the entrepreneur spirit in South Africa (read more on that here)).
No longer the the sole playground of college kids for sport, Hackathons have officially gone mainstream. Not only is a diverse mix of people ever-present and competing at hackathons today (women, minorities, baby-boomers, etc.), but non-tech talent such as marketers, business development and "ideas" people who have traditionally been shut-out of Hackathons are showing up in full force and innovating alongside coders and designers. The true spirit of innovation is being bred in these environments -- people from all walks of life are innovating together to solve big world problems! 
So what does this all mean? MUCHO OPPORTUNITIES FOR EVERYONE! 
Join us as our esteemed panel of experts take on the Hackathon -- from the evolutuion of the hackathon as a geek underground event for college kids to a worldwide movement  and beyond. We'll discuss how entrepreneurs, freelancers and even people working in corporate America can reap many benefits and opportunities by attending and pitching their ideas at Hackathons. 

TALKING POINTS:
Hack or hype? Is innovation really being gleaned from hackathons today or is it all hype?

How do hackathons here in the United States differ from hackathons around the world? 

What happens to the ideas and technology that is developed at hackathons

after 

the hackathon is over (are we maximazing the outcome of these hackathons)?

How and why are big brands like Pepsi, BMW, Adobe, Facebook, NY Times, Amazon, Microsoft, Pillsbury and others investing in (and seeking talent at) Hackathons?

What are companies and investors looking for at Hackathons? 

Why is the media taking such an interest in Hackathons now and how can entrepreneurs maximize exposure at these events? 

How can an entrepreneur with a startup benefit from partaking in Hackathons? What steps and strategies should be implemented before and during the Hackathon to glean the most out of it?

What are the legal issues surrounding sharing your ideas in an open forum? Are there ways to protect your ideas (or should you) before attending a Hackathon? Who owns the idea once it is developed into technology at hackathons? 
                 Old School Hackathons                                              Hackathons Today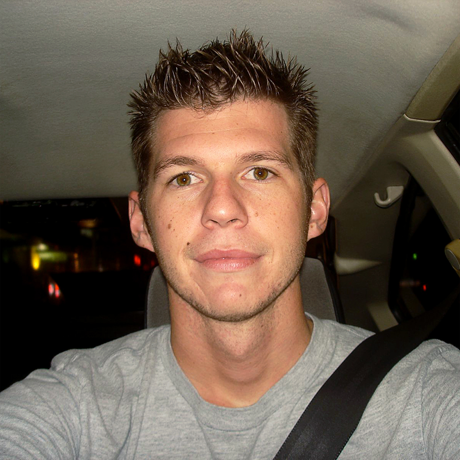 CHRISTOPHER KENNEDY (@KennedysGarage), recently named one of Betabeat's Most Poachable Players in Tech and one of the most respected web designers/developers in the business, currently leads the digital design front at M. Shanken Communications.
He recently co-founded Grade Spotter, a full-featured NYC restaurant inspection guide for the iPhone. Lately his main focus has been UX design for tablet & mobile applications, however he's designed and launched several successful websites over the past eight years.
Kennedy also works with 48HOURapps as a UX designer and front-end developer, ushering apps from concept to app store in just 48 hours. Recently, his team PoachBase won second place at the most anticipated hackathon of the year, TechCrunch Disrupt in NYC.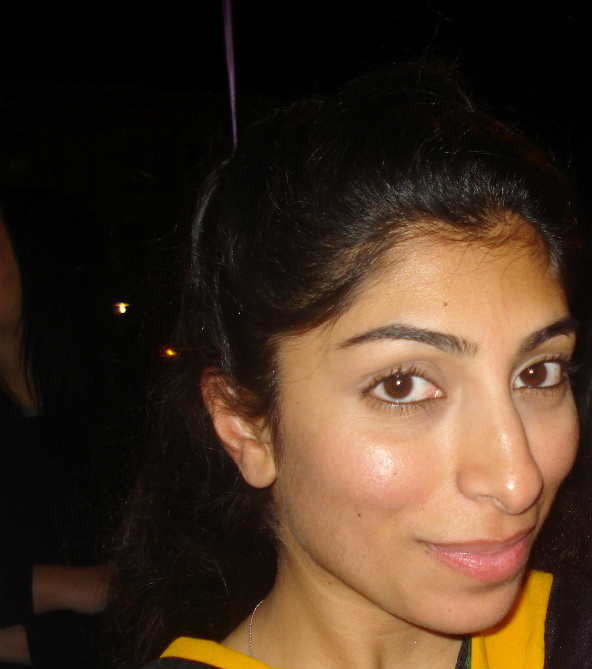 SABEEN ALI (@sabeen_sabeen), co-founder of AngelHack leads the global operations for the largest hackathon in the world. AngelHack has grown from a single-city domestic event to an international phenomenon, written about in over 30 publications including Forbes, TechCrunch, and Wired. In 2012 AngelHack held 20 hackathons in 6 countries and brought together over 4,000 hackers.  In2013 AngelHack is expanding to 30 international cities with an expected 12,000+ hackers.
Prior to AngelHack, Sabeen co-founded an event-planning company that led her to the world of Hackathons.  Here she was able to use her experience to construct a forum where complete strangers can mingle, meet, form teams, create amazing products and get awarded seed money to see their dreams turn into reality; all within a span of 36 hours.
Along with co-founding AngelHack and TeamBuildingROI, Sabeen is the Lead Facilitator for Practical Change Management for Project Managers at Cisco, a virtual course that instructs Project Managers across the globe on how to successfully manage change, expectations and behaviors in a technical environment. 
Sabeen holds a MS from University of San Francisco, CA in Organization Development and a BA in English from California Polytechnic San Luis Obispo, CA.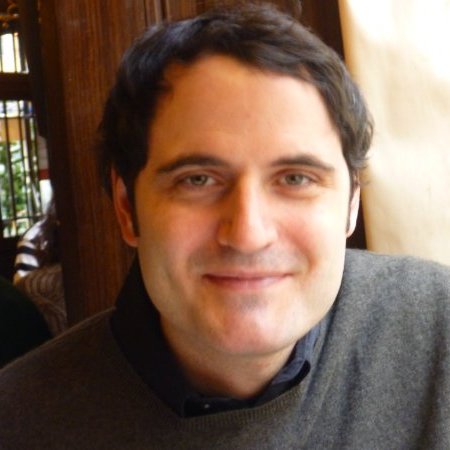 PETER ROBINSON is Business Development Lead at ChallengePost, a New York City-based start-up that is a marketplace for challenges. A Challenge takes place when an unsolved problem is released to the public by an organization or individual, with a prize reserved for the solver.
Current clients include the City of New York (Mayor Bloomberg), First Lady Michelle Obama and the USDA, The World Bank, Evernote, MTA, Thomson Reuters, Samsung, Qualcomm and more. ChallengePost created and launched Challenge.gov, the Governmentwide Challenge Platform for the US federal government.
Prior to joining ChallengePost, Peter was with the Center for Economic Transformation at NYC Economic Development Corp where he focused on media, technology and innovation related policy initiatives, including the NYC BigApps Competition, NYC Media Lab, and Media.NYC.2020, and worked on business and product development for CSFB Data & Analytics and Linkshare, a pioneer in online marketing. He has an MBA from Yale School of Management, an MA in economics from New York University, and a BA in philosophy from Reed College.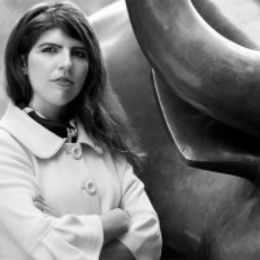 MARIANNE BELLOTI (@bellmar) is a hackathon vet, having attended Photo Hack Day I & II, API Hack Day I & II, Hackday.tv, GDI Hackathon in the Hamptons for Humanity, Startup Weekend NYC, Meetup's Battle of the Braces among other events, winning thousands of dollars in prizes.
Currently she serves as a Developer Evangelist and Prototype Engineer at Basic6. She hacks in PHP, Python, and Javascript (including node.js) and is particularly interested in visualizations, data, and machine learning.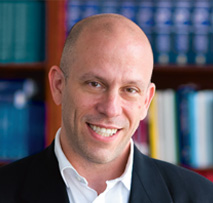 JONATHAN ASKIN (@jaskin) founded the BLIP Clinic when he joined Brooklyn Law School in 2008, bringing more than a decade of experience in the communications industry from both the public and private sectors. He has provided legal and policy counsel and strategic advice for companies that build and develop communications networks and Internet applications, as well as for other technology-oriented enterprises and startups. A sought-after expert in the field of Internet law, he played a key role in the tech task force of President Barack Obama's 2008 election campaign. He has also served as president and general counsel for the Association for Local Telecommunications Services and was a senior attorney at the Federal Communications Commission. He is actively involved in developing Brooklyn as the 21st century "Silicon Alley," recognizing the borough as a burgeoning hub for innovative start-ups, and is affiliated with the Dennis J. Block Center for the Study of International Business Law.


JAMES BRUNI (@JamesBruni) is the founder and CEO of Bruni PR, a New York-based PR firm that specializes in media relations for Emerging Growth companies, Internet/Web 2.0 startups and major Finance/Wall Street/Professional Services companies. Bruni PR has media contacts who follow all industries/areas at the NYT, WSJ, Business Week, Fortune, Forbes, FT, Reuters/AP and other key news outlets. Past and present clients include Mellon Financial, Livestream.com, Vizu, Foursquare Day, Dr. Drew Pinsky (Greenroom.com), eShare, Stylehop.com, 360 Digital Design, Fastweb, Outbrain and Beyond Media.
LEAD SPONSORS: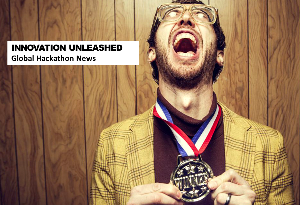 Have questions about Invasion of The Hackathons: How a Geek-Event Gone Mainstream is Breeding Innovation and Unique Opportunities for Entrepreneurs?
Contact Brooklyn Venture Community
Attendee List
Sort by:

Date

|

First Name

|

Last Name
When & Where

NYU Poly Tech Incubator (in DUMBO, Brooklyn)
20 Jay Street
#316
New York, NY 11201


Tuesday, January 8, 2013 from 6:30 PM to 8:30 PM (EST)
Add to my calendar
Organizer
Brooklyn Venture Community (@BKVenture) is a Meetup focused on the Brooklyn venture community. Our goal is to connect entrepreneurs (and people interested in working with startups) from all sectors and industries, who live or work in Brooklyn with each other, with much-needed resources, and with valuable information. BVC seeks to create a community through hosting a wide range of events, fostering the sharing of knowledge, and, perhaps most importantly, having way too much fun together.
First and foremost, Brooklyn Venture Community serves as a resource and support for Brooklyn-based entrepreneurs offering what entrepreneurs need most — access to affordable business services, up-to-date information on potential business opportunities and changes that affect them the most, alternative investment funding opportunities and a place to call home where they can share their experiences and have compelling, honest dialogue with other entrepreneurs to foster substantive, fruitful relationships.
Visit our blog: brooklynventurecommunity.wordpress.com/2012/09/30/welcome-to-brooklyn-venture-community/