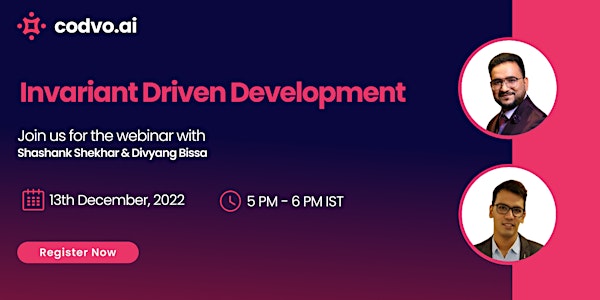 Invariant Driven Development
A webinar like never before!
About this event
Are you viewing bugs as they really are? A bug is actually an application guarantee that isn't being enforced.
Introducing Invariant Driven Development
Approach development through the lens of identifying a guarantee first and enforcing that guarantee.
If you are new to this concept of software development, then this webinar is just for you.
Register now at- https://us06web.zoom.us/meeting/register/tZ0td-GtqzspEtDgwaPG3jpkuT4w8rhuxRHp