Join Us Valentines Day Weekend For A Sip and Scent Candle Making Workshop Hosted by InUrgy
About this Event
Looking For A Unique And Special Way To Celebrate This Valentines Day Weekend We've Got You Covered!!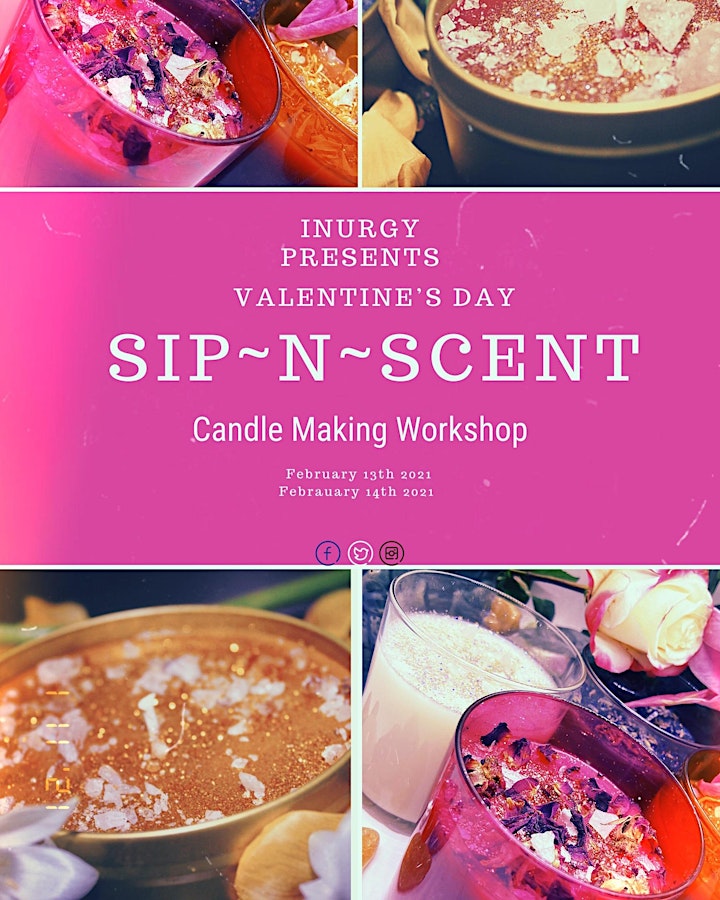 Join us this Valentines Day weekend as we host a unique event designed to bring you good vibes and good "InUrgy".
Guests will have the opportunity to create their very own customized candles by choosing their own scents as well as some unique items to be infused into their candles.
Guests will also enjoy a unique blend of laughter , drinks ,music , and good vibes. Along with giveaways and raffles.
We'll also have special items on sale if you need a quick present for that special someone.
Dont know how to make candles? No worries , The Inurgy Queen herself will be there guiding you step by step on how to curate your own unique candle.
This a time sensitve experience so PLEASE BE ON TIME.....Candles do require time to cure before they can be taken home .
Bring Your Bae Or A Boo And Your HOMEGIRLS Too :-) See You There!!