Description
Full Details: intuitivespeaking.com


Learn how to translate your speaking into sales and impact, without compromising who you are (in a radically supportive community of coaches and experts seeking greatness)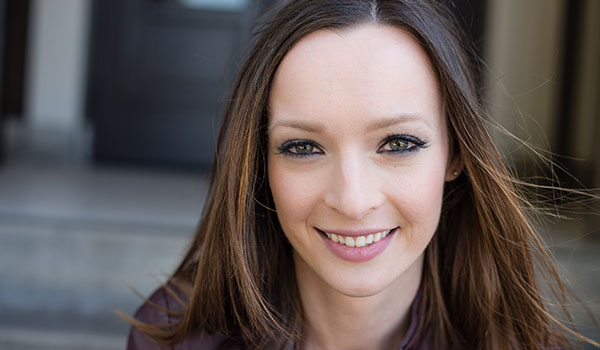 I'm Danielle, the creator of Intuitive Speaking.
I believe all of the results you've been seeking- the new clients, the raving fans, the success stories and more- can happen without sacrificing your joy.
In fact, speaking can be one of the most powerful and satisfying ways for you to expand your unique business and calling.
What you may not know is how creative, inspired, and profound speaking can be, if you have an approach that works for YOU.
Intuitive Speaking LIVE is about public speaking that transcends limits- creatively, financially, and emotionally (and without a script!)
Let's take your speaking- and life- to the next level!

Intuitive Speaking LIVE is a public speaking training experience, where you'll learn a unique, SCRIPT-FREE speaking approach that combines:

masterful technical understanding and
the power of your intuition
…allowing a level of connection, inspiration, and impact that transcend most conventional public speaking approaches.
Intuitive Speaking is designed for people who want to share more of their innate genius on stage, effortlessly, rather than feeling unsteady and unfocused or over-structured and stifled.
Are you a visionary changemaker? A coach, healer, and/or thought leader, ready to take your speaking and your message to new heights?
Would you LOVE to attract more (or all) of your clients from speaking? Would you love your speaking to be magnetic and effortless?
Then, this event is for YOU.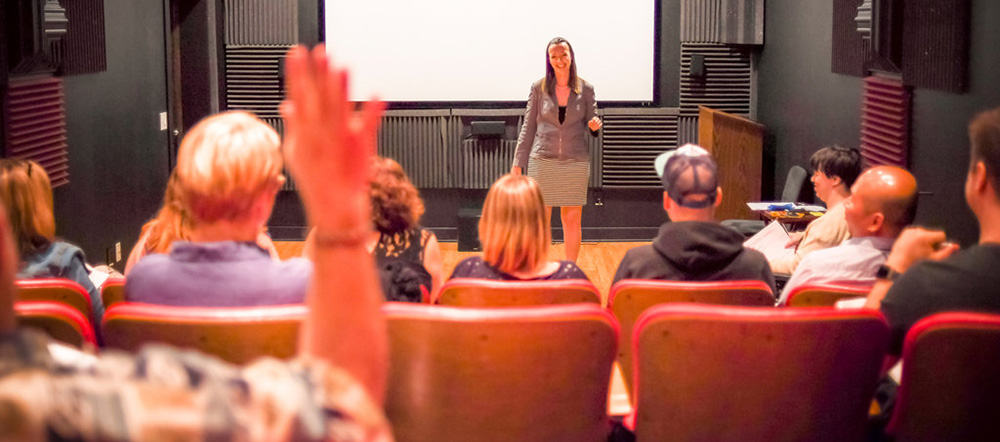 "What Can I Expect?"
This is not your traditional, lecture-style conference.
This is an interactive, experiential event that will give you lots of opportunities to practice and play.
You'll have the opportunity to speak in group settings as well as ON STAGE (if you choose). Plus, you'll watch your colleagues and new friends make huge transformations in their speaking, too.
Either way, this is not merely about KNOWING, but learning through SEEING and DOING and BEING.
At Intuitive Speaking LIVE, you'll learn how to:
be irresistible and magnetic on stage, without trying to be different, clever, or forcing yourself to use popular scripts or structures that don't work for you
say goodbye to unnecessary stress and second guessing whether you are standing up at a networking meeting or preparing for biggest speaking opportunity of your life
thrive in any speaking setting, whether you are presenting online or offline, doing keynotes, workshops, online courses, or live streaming
be the kind of speaker who builds a reputation and word-of-mouth buzz
allow the message that wants and needs to be shared to flow through you, effortlessly

EVENT SCHEDULE*
*This is a general outline of the event. Exact times are subject to change.
Friday, June 21, 2019
8AM-8:45AM: REGISTRATION
9AM-12:30PM: MORNING SESSION
12:30PM-2PM: BREAK
2PM-4:30PM: AFTERNOON SESSION
4:30PM-6:30PM: KICKOFF NETWORKING PARTY
---
Saturday, June 22, 2019
9AM-12:30PM: MAIN STAGE SESSIONS
12:30PM-2PM: BREAK
2PM-6PM: MAIN STAGE SESSIONS
---
Sunday, June 23, 2019
10AM-12:30PM: MAIN STAGE SESSIONS
12:30PM-2PM: BREAK
2PM-4PM: MAIN STAGE SESSIONS
4PM-4:30PM: EVENT FINALE
---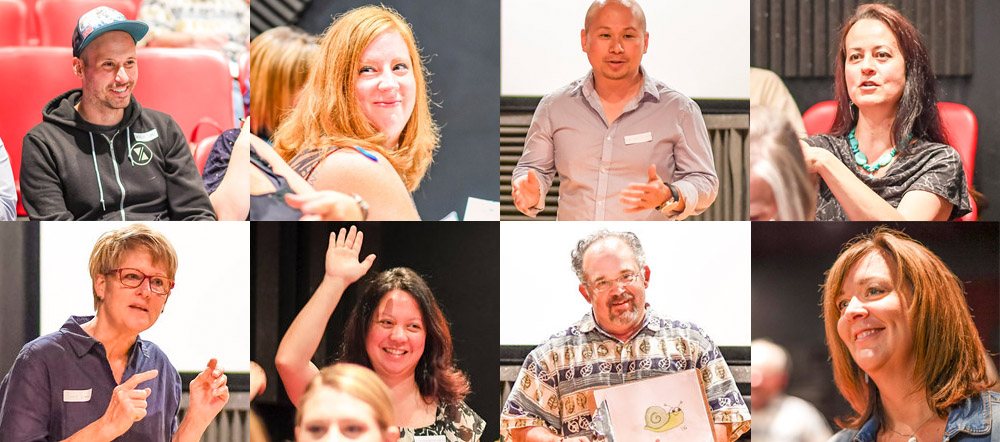 What People Are Saying About "Intuitive Speaking"...
"Danielle is masterful and creates an environment of playfulness, safety and intriguing revelations that keeps showing the simplicity of her approach!!!
I'm hooked and in love with her trainings!!"

---
"Wanted to send a quick thanks.
I just signed a new client based on the quick speech I gave at the event you ran. One of the participants sent their partner to me based on the impression you helped me make.
Thank you!!!!!!"

---
"Intuitive Speaking with Danielle is life changing.
She gives you tools to speak from your heart and helped turn my biggest fear (public speaking) into something where I now look forward to getting up there to speak.
I can't wait for the next event!"

---
"I can't say enough about how fantastic this was. I woke up the morning after still buzzing and inspired by the transformative experience I had.
Danielle is a gifted facilitator and creates an amazingly safe space to explore speaking authentically and soulfully using simple structure that allows intuition to soar.
Her 100% positive environment draws a tribe of truly incredible people. Attending her event is an awesome gift."

---
"There is a difference between speaking intuitively and speaking from a script. Learning to speak intuitively is allowing your heart do the talking.
Danielle teaches the tools necessary to dig within yourself to find this voice, which I didn't know I had previously."

---
"Danielle pulled back the curtain and demystified the process.
Not only did I learn the foundations of intuitive speaking, but I had a major breakthrough while putting what I learned into immediate practice.
The other people in attendance were exceptional, and together we became an audience of enthusiastic supporters."

---
More Testimonials & Success Stories >>
Ready to take your speaking to the next level?
Sign up now. Seats are limited!
DAY 1 LOCATION:
Embassy Suites, Colonel Lindbergh Ballroom
319 SW Pine Street, Portland, OR 97204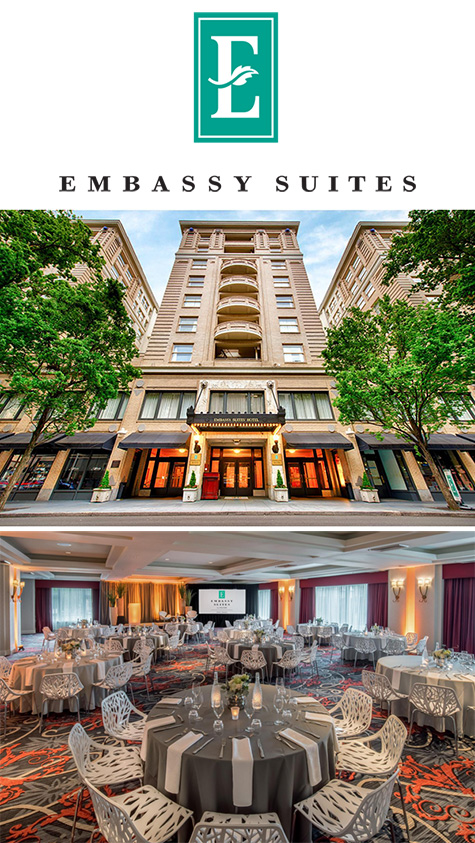 DAY 2 & DAY 3 LOCATION:
World Trade Center, Building Two
26 SW Salmon Street, Portland, OR 97204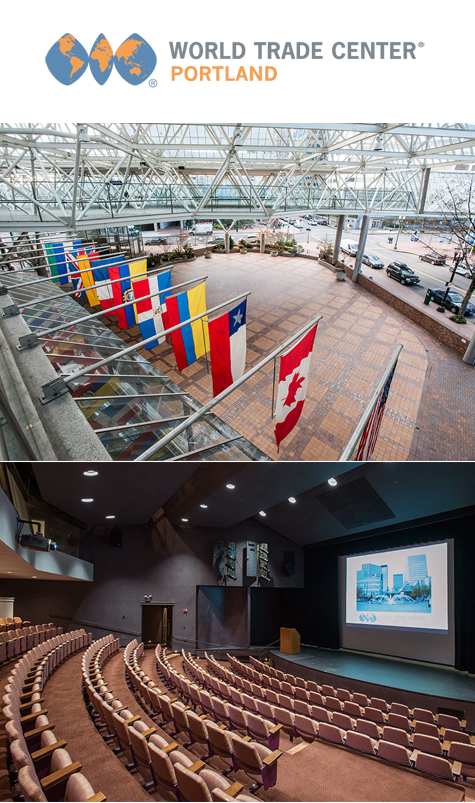 I'm In! Now What?
Register by clicking the green "tickets" button now.
---
Questions? Email: team [at] brandyoubusiness.com
Full Details: intuitivespeaking.com
Photo credits: Cassandra Weiss, bloomphotographynw.com | Katie Prentiss, katieprentissphotography.com | Kenton Waltz, kentonwaltz.com