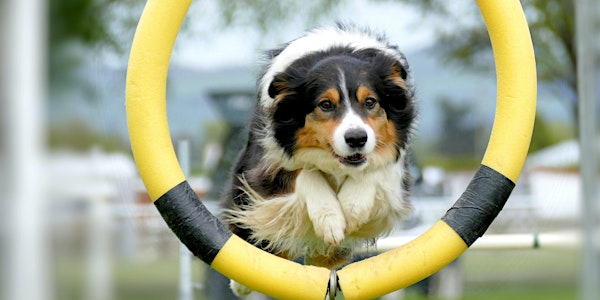 Intuitive Playground the Animals Tuesday Afternoon via Zoom
Ever wish you could talk to your pet? Join professional animal communicator Neave in a class designed to strengthen your intuitive muscles!
About this event
Join Neave of HeartSong Communication online for INTUITIVE PLAYGROUND to learn and practice talking with the animals. In this interactive and personalized small-group class you will have the opportunity to gain a new understanding of the intuitive abilities you are already using everyday to communicate with your non-human companions! Consider the Intuitive Playground like your workout to keep your intuition toned and receptive. Through conversation with animals you will learn how to open your mind and receive their answers.
All you need is curiosity, an open heart and a willingness to explore!!
Each class will have the opportunity to talk to different animals, including some of your own animal companions! We can't guarantee that we will speak with all participant's animals in each session, but we will give you the skills to connect to your animals with greater depth after the class.
Psst…here's a little secret: it is more than likely your sweet companion is already communicating with you, but you doubt yourself and think it's your imagination!  __________________________________________________________________________________
When is it? The 2nd Tuesday of each month in the afternoon 11-12:30 AM PST and the 3rd Tuesday of each month 7-8:30 PM PST in the evenings. Register here for the 2nd Tuesday afternoon classes only!
Who is it for? This playground is open to everyone seeking to build greater self-awareness, deepen their relationships with their animals, enhance their communication skills and strengthen their intuition. Previous experience with animal communication preferred but not necessary. You currently do not have to be sharing your life with an animal. We will be connecting with class participants past and current beloved animal companions.
What to bring? Please join Zoom using video so we can create a visible online community, and to see the pictures or the the live animals for communication practice. Bring your curiosity, willingness to explore, and the intention to be vulnerable, stretch and grow in community! Have pen and paper handy for insights from the animals. You might also enjoy having a notebook and pen handy, to capture insights and questions. Have pictures of your animals on your computer or phone. Or you can simply turn the computer towards them when we practice communicating with your pet.
______________________________________________________________________________________
Each week at the Playground we focus around a theme. 
For each Playground I ask the  animals the  theme for the Intuitive Playground.  Animals are masters at reading energy and they can feel all the energy that is around in the collective.  Their themes are spot on to what may need healing or clearing to find ease in communicating and connecting with the animals.
July 21 theme: Presence. In the current state of world there is a lot of discomfort. There is a lot of learning in the discomfort. The animals are offering you to meet a spirit animal to support you in being more present during this time.
June 30 theme: Forgiveness. Working with the Hono'Pnono'Hono prayer students were able to connect with past animals and ask for forgiveness - to clear the air .
June 9 theme: Learning from the animals about the loving compassionate accepting space they hold for you. Learn to hold that space for yourself and be able to sit in discomfort and still be present.   Maybe wildly uncomfortable but  still be present while be loving and compassionate. Students connected with their past animals who gave them tips on how to be compassionate with themselves. We also connected with a herd of elephants in Africa.
June 2 them: Grief and clearing up unresolved emotions or issues with past or present animals.  Students were guided to connect with their beloved animal companion to be able to have a conversation to grieve or clear the air.