Description
How to Shift Emotions and Elevate Mood When Envisioning and Expressing Positive Inner Imagery
Embark on the journey of creative expression! Intuitive Painting is a gentle yet effective way to partner with the Artist and the Healer within and to utilize their wondrous gifts to heal. This class walks you through a simple three-step process of Connect, Celebrate, and Create to restore emotional balance, relax the mind and reignite the innate healing power to become fearless, fulfilled and free.
No artistic experience needed, the journey is what's important.
Explore acrylic paint and various art materials as instruments of self-expression
The class offers the opportunity to elevate mood, strengthen trust, and build confidence
The safe and empowering environment helps you find peace and quiet within
Please note:
* Registration is required.
* Due to the deep nature of the work, we've made only 12 spaces available.
* Intuitive Painting is one of the Integrative Health services offered at the BMC Cancer Center in Pittsfield, Massachusetts and is a FREE class for all Berkshire County cancer patients and their caregivers. We, too, welcome participants from our community. If you are a non-patient, please consider a donation - the suggested amount is $15. Your donation will go into the Integrative Health Found to support all of our Integrative Services. No one will be turned away for lack of funds.
* Cancel your registration if you cannot attend.
What Are the Benefits of Intuitive Painting
The meditative aspect helps you slow down and quiet your mind so your intuition can guide you to finding peace and joy even in most difficult times.
The refreshing aspect stimulates your imagination to form new ideas and different ways to look at life and encourages you to be more spontaneous and flexible.
The creative aspect gives you the opportunity to create something lasting that records meaning while having fun and emerging in the moment.
And as a bonus, you may learn new things about yourself.
About the Facilitator
My name is Viktoria Seavey. I'm a Holistic Wellness Artist. As a mentor and holistic health coach, I help people get relief, strength, and energy. But what I'm really passionate about is energizing them to ignite their innate healing power to become fearless, fulfilled and free.
I've developed The Visual Self-Expression Method™ to help those experiencing hopelessness, depression, and frustration, transform their emotions and elevate their mood so they can have more ease, peace, and happiness.
This signature methodology promotes personal growth, self-expression, and wellness for those seeking creative ways to heal. Expressive art making also stimulates the imagination, that is a magnificent tool to unlock creativity, awaken senses, and bring infinite possibilities into our lives.
What Participants Experienced
"This experience touched my heart. Intuitive painting reaches deep into one's soul allowing them to express what may seem inexpressible. It becomes an act of love flowing through the various artistic media. Thank you." ~Joanna W
"Great - a real eye-opener for me. Made me feel more at ease than I have felt in a long while!" ~Erika M
"The class opened up my inner self from uncertainty to peace and beauty." ~Michele B

"Painting with paint to connect with my emotions and let go of stress. Positive encouragement can heal from within. Blessings found in color. ~Maureen R-M

Did You Know?
"Imagery and imagination have been recognized forms of complementary therapy that have the capacity to produce positive physical changes in the body, enhance emotional resilience, and cope with life's difficult moments."
~ Cathy A. Malchiodi, Ph.D., ATR-BC
"The process of creating art has been proposed to enhance cognitive abilities, increase self-awareness, help cope with symptoms of a physical disorder, and gain relief from emotional distress such as anger, loss, depression, worry and anxiety in certain chronic conditions." (1)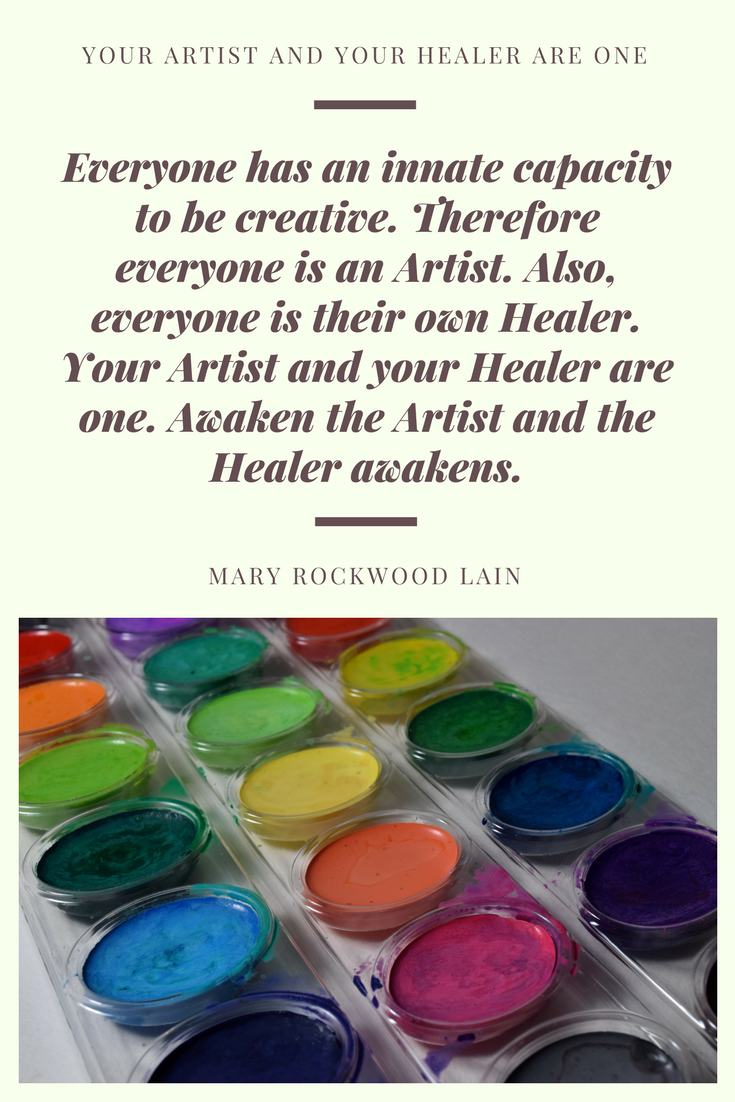 FAQs
What can I bring to the event?
Yourself. We provide various art materials, but you may bring the art tools you like.
How much is the class?
Intuitive Painting is one of the Integrative Health services offered at the BMC Cancer Center in Pittsfield, MA and is a FREE class for BMC Cancer Center patients and their caregivers. However, we welcome participants from our community. Recommended donation for non-patients is $15 that will go into the Integrative Health Found that supports all of our Integrative Services.
I registered for a class but I cannot attend. What shall I do?
Life happens, especially when you deal with a physical challenge. Since our spaces are limited, we ask you to be respectful of others and give us a call at (413) 717-1058 to cancel your registration.