Description
Intuitive Eating and The Child Within The Psychology Behind Intuitive Eating
Presenter's Information:
Elyse Resch, MS, RDN, CEDRD-S, Fiaedp, FADA, FAND
562493—Registered by the Academy of Nutrition and Dietetics
Current affiliations: iaedp, AED, ASDAH, NEDA, AND, CAND, IFEDD
Presentation Abstract:
This presentation will explore the importance of understanding that each client holds a spectrum of emotions that are identical to those from childhood. In fact, all human beings carry these emotions throughout their lives. An understanding of the emotions of the child within and the psychology behind Intuitive Eating will help participants utilize the principles of Intuitive Eating in treating patients with eating disorders in a deeper and more effective manner.
Learning Objectives:
Following this presentation, participants will be able to:
1. Identify the meaning of "the child within/inner child".
2. Utilize the emotions that emerge from this inner child in order to create more effective counseling in the treatment of their clients healing from disordered eating/eating disorders.
3. Internalize a deeper understanding of the psychology behind Intuitive Eating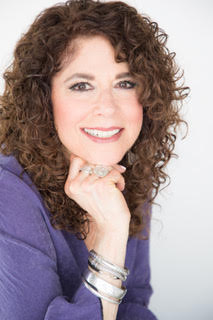 Elyse Resch, MS, RDN, CEDRD-S, Fiaedp, FADA, FAND, is a nutrition therapist in private practice in Beverly Hills with over thirty-six years of experience, specializing in eating disorders, Intuitive Eating, and Health at Every Size. She is the co-author of Intuitive Eating and The Intuitive Eating Workbook, is the author of the Intuitive Eating Workbook for Teens, has published journal articles, print articles, and blog posts. She also does regular speaking engagements, podcasts, and extensive media interviews. Her work has been profiled on CNN, KABC, NBC, KTTV, AP Press, KFI Radio, USA Today, and the Huffington Post, among others. Resch is nationally known for her work in helping patients break free from the diet mentality through the intuitive eating process. Her philosophy embraces the goal of developing body positivity and reconnecting with one's internal wisdom about eating. She supervises and trains health professionals, is a Certified Eating Disorder Registered Dietitian, a Fellow of the International Association of Eating Disorder Professionals, and a Fellow of the Academy of Nutrition and Dietetics.
We will be offering 1
CE Credit Hour for LMFT, LPCC, LCSW, and RD
provided by:
iaedp Foundation


iaedp Foundation has been approved by NBCC as an Approved Continuing Education Provider, ACEP No. 5912. Programs that do not qualify for NBCC credit are clearly identified. iaepd Foundation is solely responsible for all aspects of the program

iaedp is a Continuing Professional Education Accredited Provider, under Provider #IN004 recognized by the Commission of Dietetic Registration.

Educational Sponsors