Sales Have Ended
Registrations are closed
Don't forget to reserve your hotel room if needed. Discounted hotel rooms are available until August 31st, OR UNTIL SOLD OUT! Many Blessings, The Staff at CarefreeMedium.com 1.480.203.2336
Sales Have Ended
Registrations are closed
Don't forget to reserve your hotel room if needed. Discounted hotel rooms are available until August 31st, OR UNTIL SOLD OUT! Many Blessings, The Staff at CarefreeMedium.com 1.480.203.2336
*EVENT IS IN-PERSON ONLY* Full refund, if there's a mandatory shutdown. Otherwise, we have 50% refund until August 1st.
About this event

Learn to Trust Your Intuition.
Get to Know Your Spirit Guides.
Witness the Miracle of Intuitive and Mediumship Messages from Spirit.
Find your tribe at Intuition Weekend, San Diego... And, stay near the beach!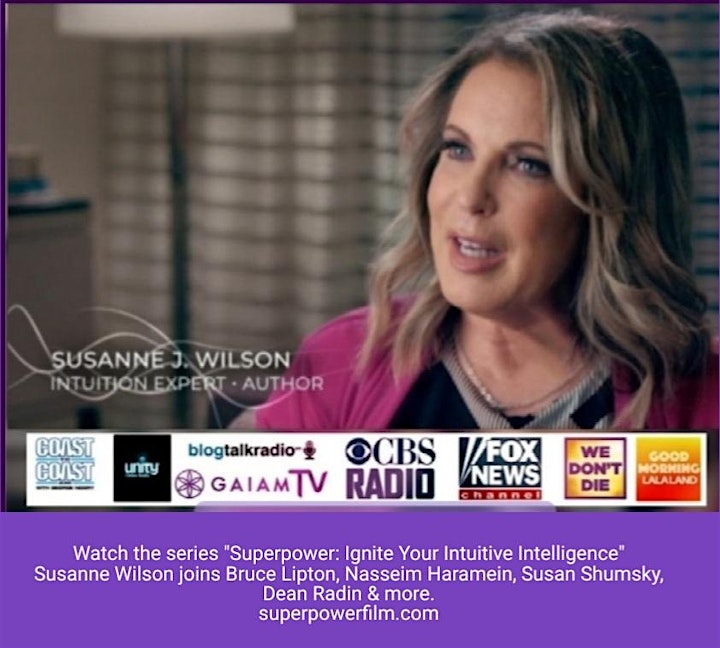 JOIN THE CAREFREE MEDIUM IN PERSON!
Due to reduced seating capacity, we expect to sell out well in advance.
Susanne J. Wilson, MPA
A sought after intuition and mediumship educator
An evidence based medium who has participated in scientific research studies domestically and internationally
A compassionate and empowering mentor who makes learning a fun experience
An Intimate Size Group!
Your Ticket Includes
-Group Mediumship Demonstration during class on Sunday afternoon. Although no one is guaranteed to receive a personal message, if you listen closely, you're sure to find a golden gem that touches your heart.
- BONUS FOLLOW-UP SESSION: Enjoy a complimentary Group Q&A Session on Zoom in October including video replay.
-SOCIAL HOUR WITH SUSANNE ON SATURDAY: Mingle with Susanne and your new friends! Featuring complimentary light snacks and a no-host beer and wine bar on Saturday, immediately following class.
-MEMBERSHIP in Susanne's private Facebook group launching this Fall.
-FREE DAYTIME PARKING: We will validate your daytime parking at the hotel venue.
-MORNING COFFEE AND TEA: Enjoy morning coffee and tea, in the meeting room for the first hour or two each morning.
-TWO WONDERFUL, UNFORGETTABLE DAYS IN A SMALLER GROUP WITH SUSANNE: ONLY ABOUT 70 ATTENDEES! Susanne often teaches to groups of 300, 800, and even thousands. However, here in San Diego, you'll enjoy two transformational days of experiences, epiphanies, and potential life-changing moments with a limit of 60 attendees.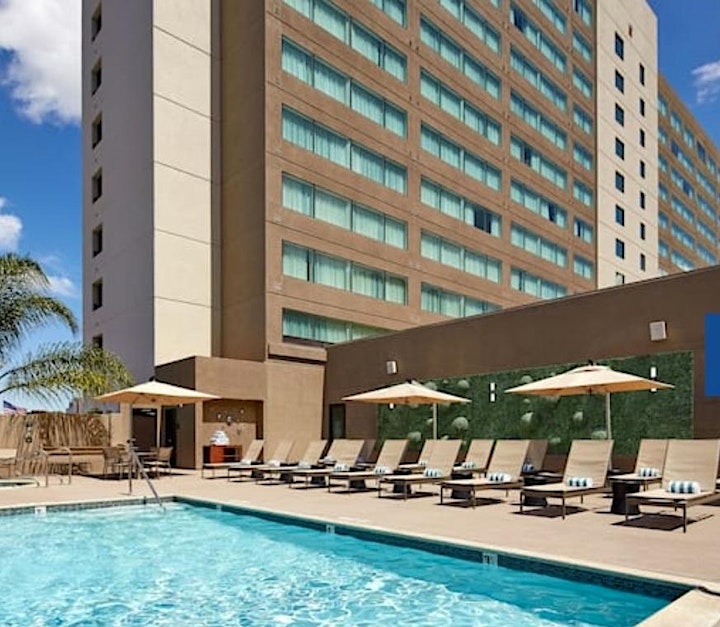 Our Beautiful Venue
Hilton San Diego - Mission Valley
The Hilton San Diego Mission Valley is located at 901 Camino Del Rio S., San Diego, CA 92108. Directions
6 miles from the beach
4 miles from Balboa Park and museums
Pet Friendly
Act Fast and You May Win a $50 Hilton Gift Card!
A limited number of hotel sleeping rooms are available at a reduced rate while supplies last.
Lock in your conference rate of $169 + tax, and this comes with discounts on pet fee and overnight parking. The $169+ rate offer ends when rooms are booked up or by Aug 31st, whichever happens first.
Reserve online with Hilton for the special sleeping room rate of $169 here before rooms sell out.
The first 7 attendees who reserve with Hilton their hotel sleeping rooms for both nights (Fri, Sept 24th & Sat, Sept 25th) will receive a $50 Hilton Gift Card! You may use your gift card right away or give it as a gift!*
*If you are one of the first 7 people to reserve with Hilton as stated above, you will be notified by our office by Sept 5th. Winners will receive the Hilton gift card from us on the morning of day 1 at the event if you continue to be checked in to the hotel for both nights.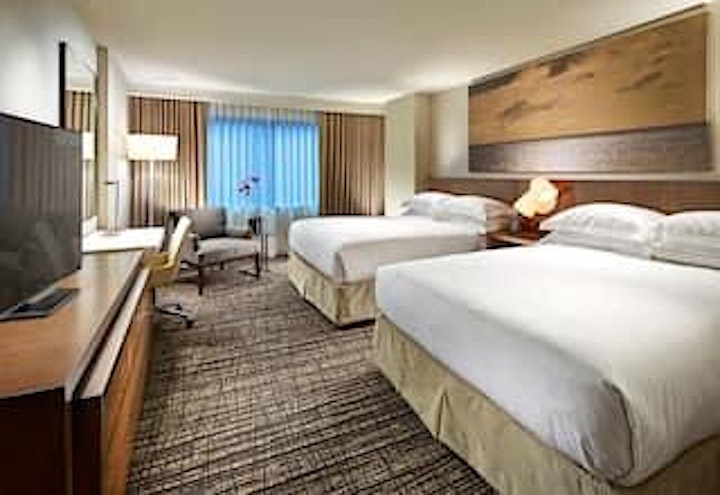 A Note from Susanne
Health and Safety
While it will be amazing to meet in person again, I know that there continue to be concerns about health and safety. My guides and I concur that personal responsibility will be the key.
Please feel free to wear a mask, or not wear a mask, as your heart finds it appropriate. We will have a strict zero tolerance policy for harassment of those who choose to wear a mask.
Please greet each other without shaking hands. We will be asking people to greet each other with NAMASTE or an elbow bump.
We will have reduced seating capacity. You will NOT sit shoulder to shoulder. However, we won't be 4-6 feet apart, either. Our seating will be classroom style facing forward to a 20% reduction in chairs at the tables.
Covid screening form requirement: there will be a standardized covid screening/liability waiver to sign, and please be aware that entry to the event cannot be approved without the form. This is a public safety issue and beyond our control.
Those who are immune compromised should stay home if uncomfortable with the risk. You are welcome to check out my video streaming classes available to take from the comfort of home at carefreemedium.com.
Learn to trust your intuition.
Get to know your Spirit Guides.
Witness the miracle of intuitive and mediumship messages from spirit.
Find your tribe at Intuition Weekend, San Diego, with Susanne Wilson, The Carefree Medium.
Organizer of Intuition Weekend, San Diego
Susanne Wilson, The Carefree Medium, is a scientifically authenticated master medium and an empowering keynote presenter at international conferences. Susanne appears on Fox News National, Coast to Coast A.M., CBS Radio, and Gaia TV. Her recent book is "Soul Smart: What The Dead Teach Us About Spirit Communication, 2nd Edition." 
Susanne's mission is to empower people to use their intuition and to make their own direct connection with guides and loved ones in spirit.