Description
Introvert Pre-Holiday Mixer
Especially for Introverted Business Professionals Who Want to Network Without Feeling Stressful And Uncomfortable

Register Now to Enjoy Early Bird Discount!
A Special Edition of Introvert Business Mixer
Back for Round 9


Are you an introverted business professional?
Is attending networking event been always a stressful and uncomfortable activitiy for you?
But yet, networking is an essential practice and a more cost-effective method of generating new business for you.
Then check out our pre-holiday business networking event which we have created just for introverts!
It is streamlined to help introverts like you explore networking, form connections, and find opportunities in a safe, supportive, and non-judgemental environment.
Just for you, our special guest, we will be serving complimentary light refreshments with a taste of the Mediterranean.
To make it even sweeter, we will be giving away a few surprise gifts such as self-improvement books, and complimentary workshop passes, during our lucky dip.
You can also enjoy great savings on your tickets simply by bringing a friend along.
So, come join us for a less stressful and more productive networking experience.
Let's connect, cheer each other on, and toast to a flourishing and fruitful year ahead!
---


A walk down memory lane.








Heartfelt messages from people who joined us.


Less Daunting To Connect Meaningfully

"Introvert Business Mixer has got to be the most focused networking I've ever been to. With a cosy number of people, it's less daunting to connect meaningfully with others and understand their business better. No one seems to be in a hurry to shove name cards into people's hands. If you have the genuine desire to connect with other business owners on a deeper level and not just be the name card distributor whom everyone forgets, this is the event to be."
Vinleon Ang, Poached Mag


Understanding And Encouraging Organizers

"
The introverts networking session is an unique experience. Not expecting a riot of voices, but it's not quiet either! Am glad that the facilitators and organizers do give good encouraging words to the participants, because I can feel that they understand how to warm us up to be opened with one another. As an introvert who is actively exploring ways to get myself warmed up for a networking event, this is definitely a right direction for the introvert community to explore. Looking forward to more sessions from the organizing committee!
"
Bosco Lim, Hearted Moments Photography


Shedding Networking Anxieties

"Thank you for the special care, and providing the opportunity to meet the others to start shedding my networking anxieties. I enjoyed meeting and interacting with the wonderful folks. The business tips were relevant and to the point — since its all so new to me, I found them very useful."
Dr Mala B, Life Coach, Educational Therapist & Trainer


Unintimidating, Interactive, Fun

"It was unintimidating, rather fun as there were activities thought of by the facilitators to create opportunities for interaction. It was a very easy event to shed the introvertness in me! Plus, i got reunited with a primary school classmate!"
Kevin Phun, IGIT Consulting


Highly Recommended For Introverts
"I've attended my 1st Introverts Business Mixer, and I was really enjoying my time as the gathering has a unique way to facilitate the attendee to be able to network with other attendees in a fun way. Also the sharing session from Dean Shams a
bout handling difficult clients was very interesting and useful for professionals and business owners.

I would definitely recommend this gathering event, especially to introverts who are keen to expand their network and learn from new connections."

Shieny Aprilia, Agate


More Purposeful Meet Up Than Usual Networking Session

"It was a more interactive, objective based and purposeful meet up than usual networking session. Good guidance from facilitators in changing our thinking from "how to fulfil our dreams" to "how can we fulfil others dreams by doing what we do"."
Christopher Chee, Chrispy's Photography


Welcoming And Comfortable Feelings
"It's very welcoming. A good space for introvert myself to start networking. I'm really glad to meet new friends and share more about my business. It's also very interactive, we could comfortably talk to new people. Thumbs up to Kevin and Mervin for for being a great host. Looking forward to future events."
Shafiq Hanapi, Make & Think
---


Engaging. Interacting. Connecting.











Would You Like To Network Without Feeling Stressful And Uncomfortable?
Join us! Connect with like-minded business professionals and explore collaboration opportunities. Safe, supportive, and non-judgemental.

Early Bird Single Ticket: $20 (U.P. $25)
Early Bird Buddy Tickets: $36 (U.P. $50)
Walk-in: $30
Wednesday, December 14
6:00 PM - 9:00 PM
Fig & Olive @ 76 Shenton Way, #01-02
10 minutes walk from Tanjong Pagar MRT Station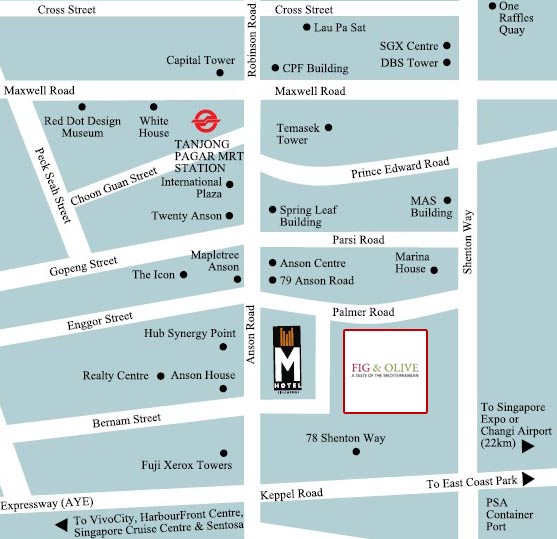 About Introvert Pre-Holiday Mixer
Introvert Pre-Holiday Mixer is a special edition of Introvert Business Mixer — a
faciliated cozy networking meeting tailor-made for introverts who are business professionals. It is streamlined to help you explore networking, form connections, and find opportunities in a safe, supportive, and non-judgemental environment.
Powered By: Introverts Network Singapore
Supporting Partners: Mervin Yeo Networking Evangelist, Hearted Moments Photography, CheckOuts, Fig & Olive