Introductory On-Demand Guided Retreat - Training in Meditation
Nine days of meditations on the stages of compassion and wisdom. For new and experienced meditators alike - Everyone Welcome!
About this Event
Meditating daily is an ideal way to uplift and focus the mind. Join this retreat and start the year with nine days of introductory meditations on the stages of wisdom and compassion, also known as Lamrim. The retreat will begin over the weekend with two guided meditations daily, followed by one meditation per day for the rest of the week. Participate at your own pace to gain experience in meditating on the stages of the spiritual path to your own personal enlightenment.
Each session includes an initial relaxation meditation, a teaching to give insight into that session's topic of wisdom or compassion, short recited prayers and a guided meditation on the topic. All sessions will be available on-demand for two days. Develop the good habit of meditating daily, even amidst the busyness of modern life!
About the Teacher
Gen Kelsang Rinzin was ordained as a Buddhist monk in 2004 and taught at Heruka Buddhist Center in Fort Collins for 15 years. He was appointed to the Resident Teacher position at Kadampa Meditation Center Washington in October 2020. Gen Rinzin communicates his love of Dharma with a down to earth approach and humor that helps others to appreciate and understand the teachings and put them into practice. His teachings are clear and practical so that the listener can readily integrate the methods for developing a peaceful mind into their busy, modern life.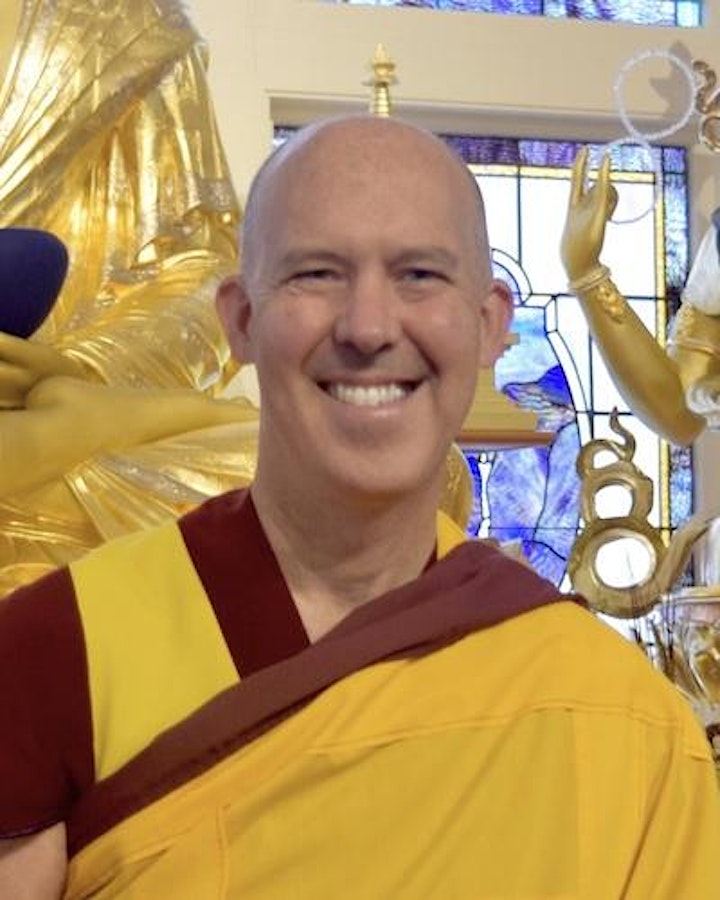 About the Sessions
Friday, January 1
Session 1: Our Precious Human Life
Session 2: Coming to Terms with Death
Available through Saturday 1/2
Saturday, January 2
Session 1: Buddhist Refuge
Session 2: The Meaning of Karma
Available through Sunday 1/3
Sunday, January 3
Session 1: Understanding Suffering
Session 2: True Origins (The Nature of Delusions)
Available through Monday 1/4
Monday, January 4
The Path to Freedom - available through Tuesday 1/5
Tuesday, January 5
Cherishing Others - available through Wednesday 1/6
Wednesday, January 6
Great Compassion - available through Thursday 1/7
Thursday, January 7
The Mind of Enlightenment - available through Friday 1/8
Friday, January 8
Superior Seeing - available through Saturday 1/9
Saturday, January 9
Relying upon a Spiritual Guide - available through Sunday 1/10
Registration
This event is being offered by live-stream for those in the Pacific Northwest region of the US (including WA, ID, MT & AK; outside this area? Find a Kadampa Center near you). Registrants will receive a link enabling them to watch and listen by phone, tablet or computer.
Cost: $50 ($25 for seniors, students & supporters of Kadampa Meditation Center WA)