Introductory Digital Photography Intensive: How to Use Your Digital SLR (in a mode other than auto) and Get Great Photos of Your Kids

Multiple Dates
Event Details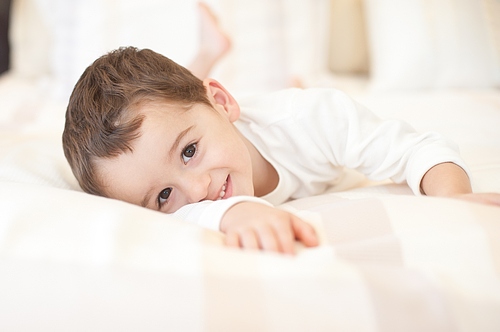 ABOUT THE WORKSHOP:

Finally got that cool camera? Splurged for a fabulous digital SLR? Getting
frustrated because you don't really know how to take advantage of all of its
features? Do you just want to learn a few simple techniques to take amazing
pictures of your kids?  Want to shoot in a mode other than Auto?
This four-hour basics session will drastically improve the relationship you have with your
camera - not to mention the photos you take with it. You will learn how to capture amazing moments of your kids in a variety of situations. We will also touch on techniques for photographing landscapes, florals and other subjects. You will leave the class with a whole new understanding about how to use your camera!
UPCOMING DATES:


SUNDAY, JANUARY 27, 2013 FROM 10 AM TO 2 PM
OR
SATURDAY, FEBRUARY 9, 2013 FROM 10 AM TO 2 PM
WHAT WE WILL COVER:
1. Fundamentals: How to use your camera and take advantage of aperture, shutter
speed and ISO speed adjustments to get those really amazing shots.
2. Go toward the light! After all, it is all about lighting, so we will learn
simple tricks to find magical light that differentiates an artistic photograph
from a snapshot.
3. Finding your Artistic Eye: We talk at great length about composition and finding your own personal style and using the camera to not just take a picture, but rather tell a story and capture both beautiful images and emotional content.
4. Tips and Tricks: Learn to apply all of the above to your real life photo situations: how to get the best shots at ballet recitals, basketball games, indoor and outdoor sports, group shots at large family gatherings and whatever else you can come up with!

THE COST: $150
This includes the class, lunch and an extensive 18 page workbook to take home with you.

LOCATION: ENCINO (ADDRESS PROVIDED UPON REGISTRATION)


The workshop gets rave reviews!

"What a wonderful workshop! I left feeling so empowered by the tools you
gave us and inspired to create my own masterpieces.  Thanks so much!  I
look forward the next one."
Carla I.

"We wanted to thank you for the outstanding workshop yesterday. We finally know what all the settings mean and will hopefully be able to use our camera effectively.
Thank you."
Jodi and Charmaine

"I just took the workshop yesterday and Laurie was FANTASTIC! Her
handouts and presentation were at the perfect learning level and she
made the class so much fun! Thank you!"
Fara
ABOUT LAURIE:

Laurie Bailey is a fine-art, documentary style wedding and portrait photographer based in Los Angeles. She recently had the great honor of being profiled by Nikon in Nikon World Magazine for her innovative approach to photographing children.
for the article and to hear Laurie talk about her method, click here.

Have questions about Introductory Digital Photography Intensive: How to Use Your Digital SLR (in a mode other than auto) and Get Great Photos of Your Kids?
Contact Laurie Bailey Photography
Organizer
Laurie Bailey Photography
Laurie Bailey is a fine-art, documentary style wedding and portrait photographer who is based in the Los Angeles area but available for worldwide travel. Laurie also teaches introductory photography workshops and has taught hundreds of budding photographers how to take better pictures!