Description
Introduction to Zentangle
Come join Joy for a journey into the world of Zentangle! This art form is enjoyed around the world and is not offered HERE! We will learn the eight steps of Zentangle that include creating a boarder, strings and why we use them, tangles and finishing with shading for depth and dimention. Soon you will be relaxing and creating and enjoying the journey that is Zentangle! This class will provide beginner students with a background in the history of Zentangle, and also introduce the basic steps of the method and the tools to be a 'Tangle' artist "One Stroke at a Time."
$30 per person - includes all materials and a FABULOUS SWAG bag filled with Zentangle Goodies!
BYOB and we'll supply refreshments and a sweet.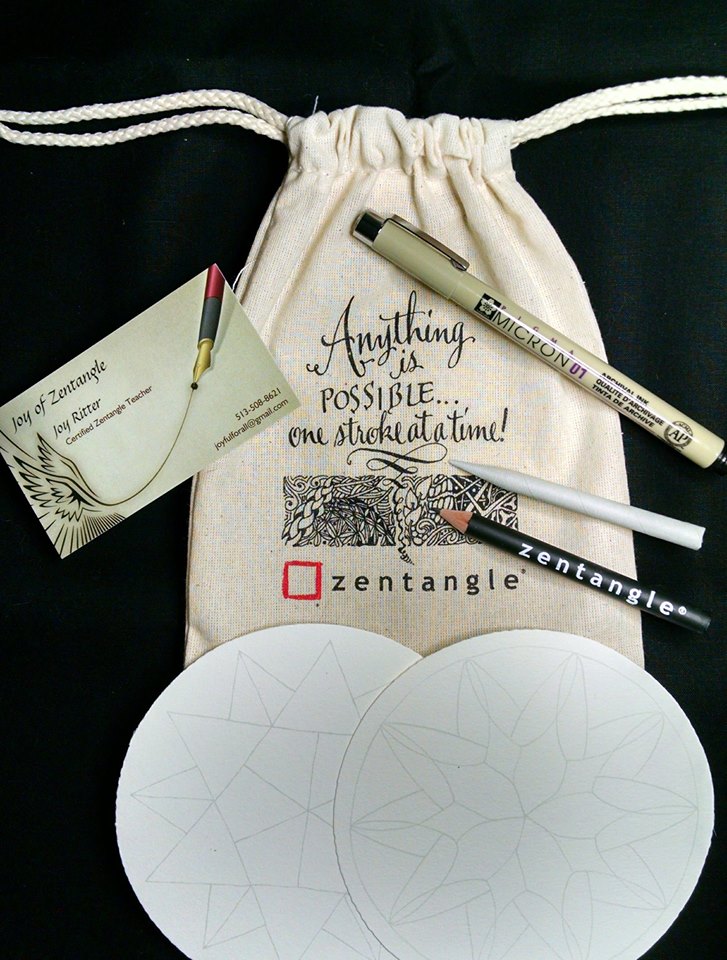 Instructor: Joy Ritter
Artist Joy Ritter is certified in Zentangle, Certified Zentangle Teacher (CZT) and love to share her LOVE for this beautiful artform. FINE Joy on Facebook: Joy of Zentangle - she'd love to be your friend!
More about ZENTANGLE CLICK HERE