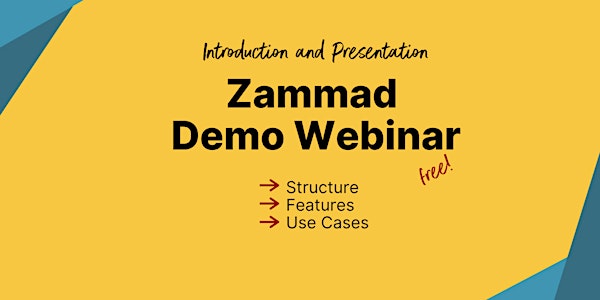 Introduction to Zammad: Demo Webinar (English)
Get to know the structure of the system, the ticket processing functions, and example workflows
About this event
Are you looking for a new ticketing system for your organisation? Do you think Zammad could be a good fit?
Let's make that decision easier: During the demo webinar, we will give you an insight into the structure of the system and show you ticket processing functions and sample workflows.
Using a sample organisation, we will give you the perfect overview of everything Zammad can do in just one hour - and that's a lot!
Of course, there will also be time for your individual questions.