Description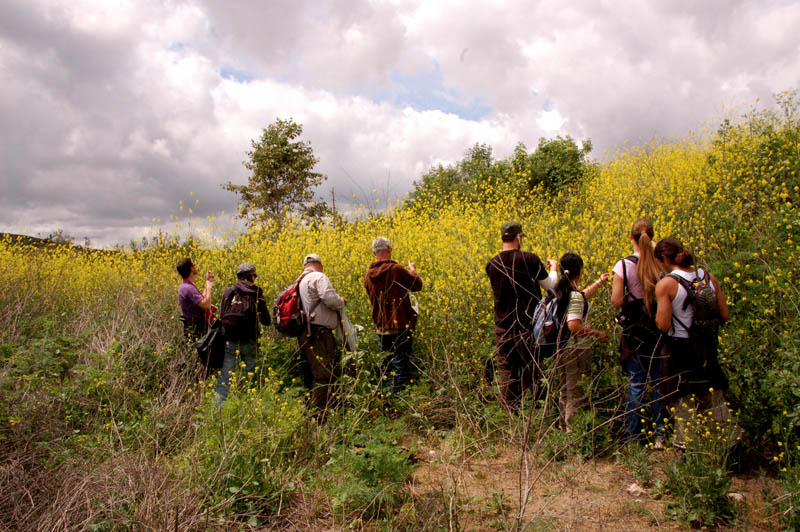 Introduction to wild edibles seeds and grains, from survival to gourmet food!
Sunday July 28
Did you know that over 200 edible wild seeds can be collected in the wilderness. The easiest ones are actually the most invasive - over 8 different types of mustard with flavors ranging from broccoli to wasabi. With the black mustard seeds you can even make a "wild" and gourmet Dijon mustard.
So join me that Sunday and I will introduce you to the most common wild edible seeds. First we'll go on a leisury walk and collect various mustard seeds, wild quinoa and many more! We'll also speak about the medicinal, edible and poisonous plants we encounter.
After the walk, we'll review possible culinary uses for seeds, you will learn how to process wild seeds and preserve them. I would also demonstrate how to make a spicy mustard using black mustard seeds on location - just need a tad of wine, salt and vinegar. I'll also show you how to make delicious pickled seeds using wild or commercial ingredients.
Everyone attending the workshop will be able to leave with their own seeds to make mustard or, if they want, they'll be able to make their own mustard on location using my stone grinders.
All those non-native edible seeds are available in HUGE quantity. I can collect several cups of wild mustard seeds in one morning. Seeds are often discarded by foragers but they're actually really plentiful, extremely nutritious and the more seeds you collect, the more you help the environment.
We'll have wild snacks and drinks on location including herbal sodas or beers.
Long pants and hiking shoes are preferred. We have some poison oak in the area. Make sure to bring some water and sun protection too.
We meet in front of a place called Reptacular
8828 Gold Creek Rd, Sylmar, CA 91342
Look for a red Jeep Wrangler near the entrance, we park on the side of the road a bit further (Don't enter the main gate, just drive a bit further)
34°19'09.9"N 118°19'49.1"W
Time: From 10AM to around 1PM