Description
Introduction to Unsupervised Learning
Do you want to know more about Unsupervised Learning? Come to our workshop and find answers.
Time: 7:00PM - 9:00PM
Date: 4/21/2017 Friday
Location:RobotX Space (4500 Great America Parkway, 3rd Floor, Santa Clara, CA 95054)
Instructor: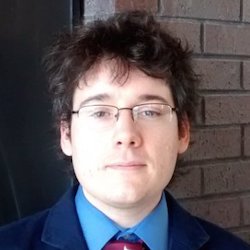 Andrea Massari, Ph.D
Andrea Massari received a PhD in particle physics from Stony Brook University, NY in 2016. He then moved to the Bay Area and is now a Machine Learning Engineer at UnifyID, working on AI for biometrics authentication.
Workshop
We will motivate unsupervised learning with concrete use cases, including fraud detection and dimensionality reduction. We'll then review different approaches and algorithms. Lastly we'll work through a concrete example of implementation of an unsupervised model.
*Bring Your Laptop
7:00 - 7:15 pm Food & Drinks, Networking
7:15 - 8:45 pm Workshop
8:45 - 9:00 pm After Event Networking
Hosted by
Sponsored by