Join the creators of "Turning Towards Each Other: A Conflict Workbook" for an introduction to the tools, tips & resources in the workbook.
About this Event
Conflict is a necessary and inevitable part of living in the world, especially when you're someone trying to change it. Too often our change work gets stalled or shut down by poorly handled and/or avoided conflicts. We (Jovida Ross and Weyam Ghadbian) wrote the Turning Towards Each Other Conflict Workbook with the hopes of supporting people working towards social justice to build our collective conflict resilience and strengthen relationships, movements, and collective wellbeing. Join us for a workshop to help orient you to some of the tools in the booklet and better harvest the gifts of conflict in your lives and work!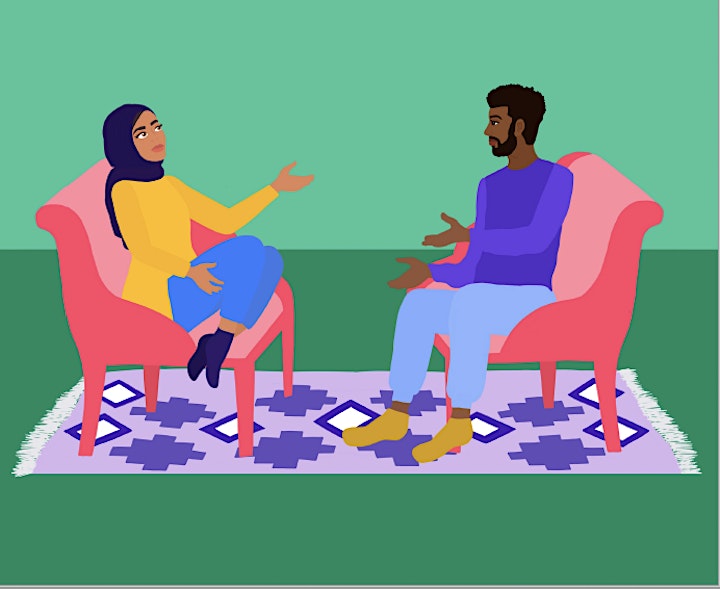 PRESENTERS
Jovida Ross (she/they) was first politicized watching her solo-parent mom raise three kids on a teacher's salary. She's been active in social justice movements ever since. She coauthored Turning Towards Each Other: A Conflict Workbook with Weyam. Jo works with Real Food Real Stories, cultivating connected and just foodsheds through story.
Weyam Ghadbian (they/she) is a Syrian healer, meditation instructor, and a transformative facilitator. She is the daughter of Syrian political dissidents and grew up in the U.S. South. She spent years producing cultural programming for healing and social justice and organizing with the SF Bay Area Arab community. Weyam comes to conflict transformation from a deep commitment to creating containers for healing and safety that repair wounds caused by systemic oppression and restore harmony (the meaning of her name) to the earth and each other.
TICKETS
Donation-based tickets are available. One donation = One ticket. Please reserve free tickets for people of color and people with limited income [Free tickets are sold out but if you can't make a donation and want to attend, please reach out to interruptcrim@gmail.com]. If you can afford to make a donation of any amount, please do so. All funds raised will go towards the event (closed captioners, interpreters, support roles, presenter).
Ticket holders will receive a Zoom link 24 hours before the event.
ACCESS
This virtual event will include live closed-captioning and ASL interpretation. For accessibility requests or questions, please email Eva at interruptcrim@gmail.com.
SAFETY & SECURITY
This webinar will be recorded. Please do not share the webinar link or password.
WORKBOOK
We encourage everyone to review the resource prior to attending the session. Access the "Turning Towards Each Other: A Conflict Workbook.
Presented by Project Nia as part of the "Building Your Abolitionist Toolbox: Everyday Resources for a Punishment-Free World" series.