Description
Compassionately and Competently Serving Children and Youth from Hard Places.
Join us for this FREE faith-informed, trauma-informed training to help foster and adoptive parents develop practical tools to compassionately and competently care for children and youth impacted by trauma. The afternoon will help attendees better understand the needs of children from hard places and consider how their care can maximize the potential for their children's hope and healing.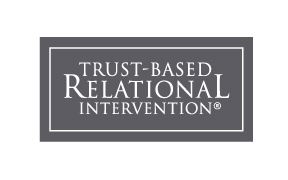 Trust-Based Relational Intervention® is developed from the work of Dr. Karyn Purvis and Dr. Davis Cross through the Karyn Purvis Institute of Child Development at Texas Christian University. TBRI® is an attachment-based, trauma-informed intervention that is designed to meet the complex needs of vulnerable children.
The training will be facilitated by Jonathan Reid, the Executive Director of Fostering Hope, an organization mobilizing the Christian community to love and serve the foster care community. A practitioner in the trauma-informed Trust-Based Relational Intervention (TBRI) and Trauma Competent Caregiver (TCC) care models, Jonathan's faith-informed approach offers practical tools for those caring for youth from hard places.
---


Childcare:
Childcare is available and will be arranged and provided by background-checked care givers through the Hope Community Church. To help cover the cost of childcare workers plus snacks and activities for the kids, we ask for a $15 donation per family for the afternoon. You will be able to make a payment for childcare with a credit/debit card when you register.
Please register for both you and your children. At registration, choose "TBRI Registration" and indicate the number of adults who will attend. Please ALSO choose the "I Would Like to Register for Childcare" option. You will then be asked how many children will be needing childcare along with the names and ages of your children. We will also ask about any dietary and special needs your children may have. This information is only used to help us provide the best possible care experience we can for your children.
If you indicate that one or more children will need childcare, you will be asked to submit your payment via credit/debit card before your registration is complete.
If you have any questions about childcare or registration, please email mike@fosteringhope.org.
---

Fostering Hope New England partners with Hope Community Church to provide this free resource to help equip foster/adoptive parents and those who serve and care for kids from hard places.
Hope Community Church is a vibrant and active congregation of close to 800 men, women, youth and children from many different backgrounds who are on a spiritual journey. At Hope, all are learning what it means to know and follow Jesus and bring His love to others. Hope Community knows that none of us are perfect, but believe in Christ, we have found forgiveness, love, and courage to face life's challenges.