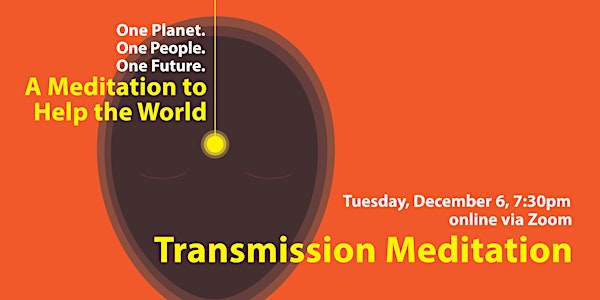 Introduction to Transmission Meditation talk with meditation
ONE PLANET. ONE PEOPLE. ONE FUTURE. A MEDITATION TO HELP THE WORLD
About this event
Our world has arrived at a profound moment of transformation. Many hunger for justice and peace and are searching for ways to both make a positive difference and to deepen their own spirituality. Thousands around the world have found a way to accomplish both goals through Transmission Meditation.
Transmission is a simple group meditation that provides both a dynamic service to the world and a powerful means of personal spiritual development. It was introduced in 1974 by a great spiritual teacher, one of a group of enlightened, incorruptible, compassionate teachers known as the Masters of Wisdom.
Transmission Meditation is free, open to all, and will enhance any other spiritual practice in which you might be engaged.
Please join us online for a free introductory talk and meditation. Tuesday, December 6, at 7:30pm Eastern.
www.share-international.us/se