Description
Event Schedule:
Session 1: Monday, 3/05/2018, 7:30PM - 9:30PM
Session 2: Monday, 3/12/2018, 7:30PM - 9:30PM
Session 3: Monday 3/19/2018, 7:30PM - 9:30PM
Session 4: Monday 3/26/2018, 7:30PM - 9:30PM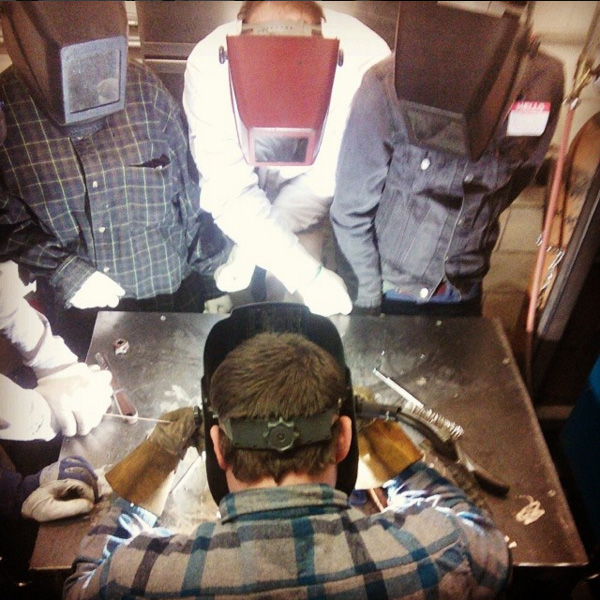 Course Description:
This class is designed to introduce students to the process of TIG welding, a precise type of welding most often used in the manufacture of spaceframe structures like bike frames and roll cages. Students will learn how to weld primarily 4130 chromoly steel tubing, as well as different types of materials, shapes, and joints, and will learn how to use a range of supporting equipment (drill press, hole saws, grinders, etc.) and processes that come with welding.
Class Goals:
The goal of this class will be to train a student to the point where they can weld on Artisan's Asylum equipment safely and independently.
Prerequisites:
Students must be at least 18 years of age.
Materials:
Weld helmets, gloves, tungsten electrodes are provided. Students should wear boots or closed-toed shoes as well as a heavy-duty long sleeved shirt, such as flannel or a heavy work shirt. Information for students interested acquiring any equipment of your own will be covered in class. If you wear glasses, bring the ones you use for computing or reading, as close-up vision is important.
Steel material fees are included in the ticket price.
Instructor Biography: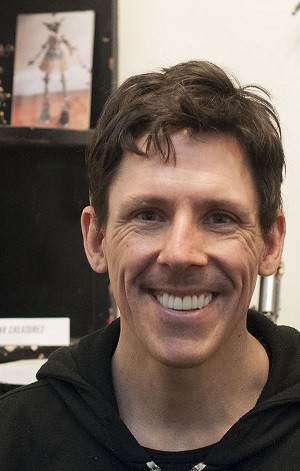 In 1993 Skunk picked up a TIG torch, struck an arc, and produced his first weld puddle (oddly enough, it was in titanium). Ever since, he has been on a relentless mission to transmogrify and personify spark plugs, circuit breaker boxes, reamer blades, typewriters, and the like, helping the little creatures he inherently sees in objects transcend their original purpose. Saw blades are reinvented into angelic wings, tin cans devolve into rose pedals, and a broken clarinet gets a second life as a pirate blunderbuss. No outdated or discarded mechanical devices are safe from joining the parade of fantastic creatures, mighty rayguns, and emotional robots, some of which tip the scales at over 300 pounds.
Skunk is also the Fleet Admiral and founder of a bicycle chopper gang known as SCUL, and works as a professional custom bike builder for Seven Cycles.
For more about Skunk: http://www.skunkadelia.com/