Introduction to The THRIVEal +CPA Network!

Friday, December 10, 2010 from 11:00 AM to 12:00 PM (EST)
Event Details

Jason M. Blumer, CPA, CFE is pleased to announce that he has founded the THRIVEal +CPA Network (at http://THRIVEal.com), a CPA Network and consultancy for younger CPAs who are ready to move into the world of firm ownership, and leverage the New Marketing, New Management, New Processes and New Technology of the New Firm.
As the CPA industry has changed due to the pressures of demographics and extreme technological enhancements, a gap has formed in the marketplace for the younger CPA to build Community, Collaborate with other like-minded CPAs, focus on the ever-changing world of cloud Technology, and be encouraged towards new Innovations within the industry.  
And with the large fees required by most CPA Alliances, these networks are typically unavailable to the small startup CPA firm.  The THRIVEal +CPA Network will be a global Network where those interested in the four foundational tenets of the Network can grow together.  These four tenets are the foundation of the network: Community. Collaboration. Technology. and Innovation.  To encourage these integral parts of the Network, CPAs of all ages and career achievements are encouraged to join the Network.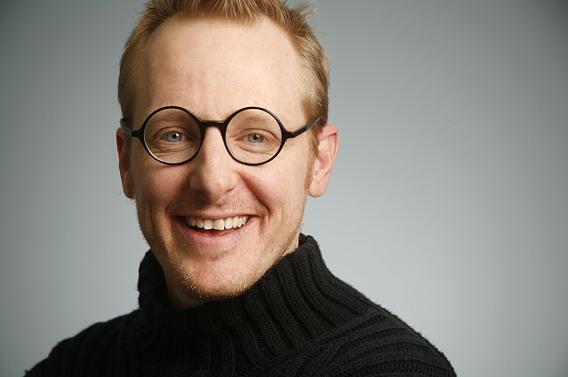 "I have a vision for our industry rooted in my past work in a traditional, or transactional, firm.  As I saw new generation clients requesting services that had not yet be invented, and I truly wanted to serve them in my own style, I saw a gap in the marketplace emerge.  A gap that I have tried to fill while managing my own firm, Blumer & Associates, CPAs, PC.  And now, seven years later, after taking over my father's firm and transforming it into a New Firm (with over 400% growth), I see that the need in the marketplace is bigger than I thought.  I'm constantly contacted by younger CPAs that know there is a change coming.  I see this Network as filling a need in our changing industry.  I want it to be a hot bed of innovation and collaboration that will ultimately lead to better global service for the clients we serve," says Jason M. Blumer.
There will be no initial cost to join the Network, but Confidentiality and Non-Disclosure Agreements must be signed to enter the Network, as confidential bi-monthly (6 times per year) online meetings will be offered to further the goal of collaboration among the members of The Network.  With the tagline, "Cloud People,"  The Network will focus on the paradigm shift in the industry being led by the ever-changing technology sector, with a heavy focus on how the cloud allows small, agile firms to focus on processes and enter into more efficient and paperless ways of doing business world-wide.
Future events and activities that will come out of The Network will be the "Thrivecast" an industry-specific podcast for the younger generation that will air July of 2011.  
Pioneering the New Firm
, a transformational coaching course that will also begin July of 2011 and last 12 weeks, will also be introduced.  The coaching course will only admit up to 10 participants at a time, will be for the younger CPA looking to transform their traditional practice to the 
New Firm
 model, and will introduce foundational issues related to 
New Management, New Marketing, New Processes 
and 
New Technology
.  The coaching course, which will be taught online, will have a fee associated with it.
To learn more about this new vision, sign up for the webinar above!
Organizer
THRIVEal +CPA Network
The THRIVEal +CPA Network
A place where "Cloud People" build community, collaborate, focus on technology and innovate for the future.  Change is coming...