Introduction to the SBIR Program

Tuesday, July 30, 2013 at 6:30 PM
Event Details
DC Department of Small and Local Business Development
 ConnecTech Program
Presents
Introduction to the SBIR Program
The Small Business Innovation Research Program (SBIR) is a highly competitive Federal program that encourages small business to explore their technological potential and provides the incentive to profit from its commercialization. The SBIR program, across 11 federal agencies provides over $2.6 Billion in grants and contracts each year to small U.S. businesses for research in innovation leading to commercialization. The company owns the intellectual property and all commercialization rights. Companies such as Symantec, Qualcomm and iRobot were started with R&D funding from this program.
Participants in the program will learn about the program and how best to position themselves so that they can receive Federal funding for R&D.
This workshop will be especially useful as the next set of SBIR topics will be released on  July 26th
For More Information about ConnecTech Click Here
Facilitator  - Eric Adolphe
Eric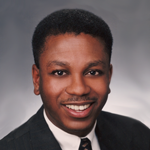 Adolphe has nearly 30 years of experience developing technology and business solutions for civilian, defense, and homeland security organizations. He is an entrepreneur, attorney, and mentor to countless recipients of Small Business Innovation Research (SBIR) grants, due to his own success winning 17 SBIR awards and taking one of his companies, OPTIMUS Corporation, from fledgling startup to multi-million dollar company. In 1992, when Mr. Adolphe founded the OPTIMUS Corporation, he was responsible for the financial and technical operations of the firm, while developing the company's Code of Ethics. Through his leadership, OPTIMUS was named a winner of the 2003 National Capital Business Ethics Award and a finalist for the American Business Ethics Awards. Mr. Adolphe also has extensive experience in Mergers and Acquisitions for example having led and consulted on the acquisition of five Federal contractors including CSTI's acquisition of National Systems Management (NSM). As a result of his many M&A successes, Mr. Adolphe received the Morehouse College, Supplier of the Year Award for M&A training in support of the College's nine entrepreneurial firms in its Mentor Protégé portfolio.
Mr. Adolphe also was awarded the National Society of Black Engineers' Innovators in Technology Award in 2006 as well as the prestigious Tibbett's SBIR Award in 2007. He was included as one of 11 individuals in the "Women & Minority Innovators" exhibit at the U.S. National Inventors' Hall of Fame in Canton, Ohio, where he was recognized for design of the Federal Aviation Administration's "Mini-Telecommunications Demarcation System," and NASA's "Quality Assurance Mobile Data Collection System." Mr. Adolphe also was awarded Maryland High-Tech Council's 2001 "Entrepreneur of the Year;" and NASA's 1999 "Most Innovative SBIR Software Product of the Year Award." He holds a law degree from Catholic University and an undergraduate degree in electrical engineering from City College of New York.
When & Where

Washington DC Economic Partnership
1495 F Street, NW
Washington, DC 20004


Tuesday, July 30, 2013 at 6:30 PM
Add to my calendar
Organizer
ConnecTech - DC Department of Small and Local Business Development
ConnecTech is designed to assist small, District-based technology firms with connecting to technology opportunities. The signature initiative of ConnecTech is an effort, funded in partnership with the US Small Business Administration (SBA) to help small businesses compete for federal commercialization opportunities through the Small Business Innovation and Research (SBIR) and Small Business Technology Transfer (STTR) programs.
ConnecTech has mobilized partners in the university, research and venture capital spaces to maximize technology commercialization 
Introduction to the SBIR Program