Description
About the workshop
The Enneagram is a newly revived, yet ancient personality typing system that will profoundly deepen your understanding of and love for yourself, others and God. More than just new information about your personality, the Enneagram opens up powerful possibilities for deep spiritual transformation.
During this day-and-a-half workshop, you will:
Discover the nine types of the Enneagram, which one you might be, and why that matters
Grow in your compassion for and understanding of yourself and others
Craft a "transformation experiment" based on your type that moves you toward greater awareness and Christlikeness
You don't need to know anything about the Enneagram before you come to benefit from this workshop. It's intended to introduce people to the Enneagram and get them started on a lifelong journey of discovery.
This will be a small, intimate, conversational workshop, hosted at the home of our friends Tim and Sara Harvey in Mountain View, California. Space is limited, so register early if you plan to join us. (You'll receive details and directions after you register via email.)
About the workshop presenter: Ben Sternke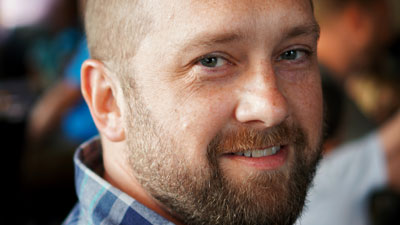 Ben Sternke has been in Christian ministry for over 21 years, as a worship pastor, lead pastor, and church planter. He has also been coaching, consulting, and training Christian leaders since 2010.
He cofounded Gravity Leadership with friends in 2015, where he trains leaders to lead like Jesus, live on mission, and multiply disciples. He is also an Anglican priest planting a church (The Table) in the northeast suburbs of Indianapolis, where he and his wife Deb live with their children Ethan, Raina, Ella, and Sydney.
Ben has been studying and teaching on the Enneagram for over 14 years, because it's one of the most transformative tools for spiritual formation that he's ever come across.
He writes regularly at Gravity Leadership and V3 Church Planting Network.