Description
About the workshop
The Enneagram is a newly revived, yet ancient personality typing system that will profoundly deepen your understanding of and love for yourself, others and God. More than just new information about your personality, the Enneagram opens up powerful possibilities for deep spiritual transformation, in LOTS of areas:
Increased self-awareness: The Enneagram provides deep insight into the patterns in our personalities that keep us trapped.
Marriage relationships: The Enneagram can be enormously helpful for married couples to more deeply understand each other, have compassion for each other, and handle conflict better.
Team/organization dynamics: The Enneagram opens up new possibilities for teams and organizations to operate in a more open, healthy way. Healthy teams are productive teams.
During this day-and-a-half workshop, you will:
Discover the nine types of the Enneagram, which one you might be, and why that matters
Grow in your compassion for and understanding of yourself and others
Craft a "transformation experiment" based on your type that moves you toward greater awareness and Christlikeness
Learn how to communicate better with friends family & coworkers
You don't need to know anything about the Enneagram before you come to benefit from this workshop. It's intended to introduce people to the Enneagram and get them started on a lifelong journey of discovery.
This will be a fun conversational workshop, hosted by Restoration Church and Apostles Anglican Church.

EVENT SCHEDULE
Friday Feb 22nd: 7pm-9pm
Saturday Feb 23rd: 9am-12pm
*snacks, coffee included
Meet the workshop facilitator: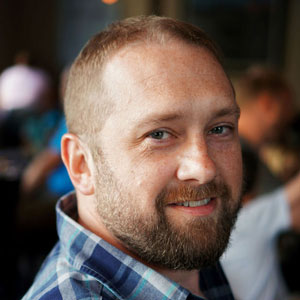 Ben Sternke
Gravity Leadership cofounder Ben Sternke will be facilitating this Enneagram Workshop. Ben has been in Christian ministry for over 21 years, and has been coaching, consulting, and training leaders since 2010.
Ben was introduced to the Enneagram in 2006. He has been studying it and training in it ever since, bringing its insights into pastoral counseling, discipleship, coaching, and consulting environments. Along with a deep knowledge of the Enneagram, he brings a lot of grace and humor to the Enneagram workshops he facilitates.