Description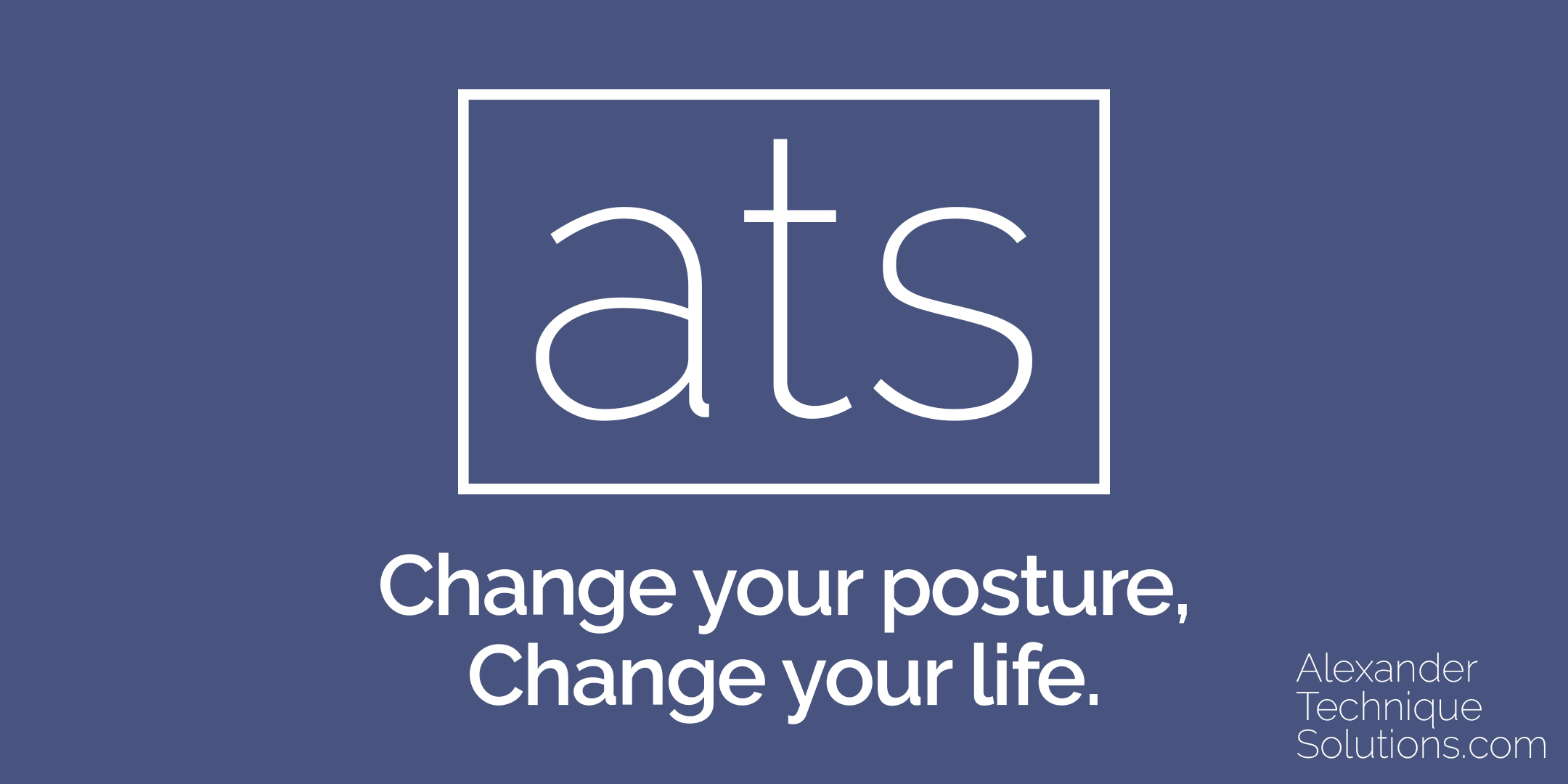 Nov, Nov 30, from 6:45 PM to 8:45 PM, the Armory at the Seattle Center.

ABOUT THE WORKSHOP
Bad posture is a leading cause of back and neck pain, and can keep us from looking and feeling confident.
In this workshop you'll learn the basics of good posture. Certified Alexander Technique teacher Merissa Fuentes will demonstrate the fundamentals of the technique, and work with you one-on-one to improve your posture.
You'll learn:
A simple exercise you can do everyday, by yourself, to reset your spine.

How to sit in a chair, without strain, pain, or hunching.

The difference between what you think your body is doing, and what it's actually doing (a phenomenon called faulty sensory awareness that is the cause of most of our posture problems.)

A greater sense of lightness, groundedness, and ease in moving and speaking.
The workshop is located at the Seattle Center (which has parking and lots of public transport links) and will last a little over an hour. All are welcome! Merissa has worked with everyone, from people with serious hip injuries to performers to those of us who spend most of our day in front of a computer.
Individual lessons aren't cheap ($75/hour). The cost of these workshops is low to give everyone a chance to experience the technique and takeaway something they can use to improve their posture. Because no one should have to deal with the unnecessary pain, stress, and judgment that comes from poor posture.
We look forward to working with you!


ABOUT THE ALEXANDER TECHNIQUE
The Alexander Technique is a time-tested and medically proven method for developing good posture, relieving pain, and learning to move freely and easily.
It's a simple and practical method developed over a century ago by FM Alexander, an Australian public speaker and actor, who kept losing his voice due to unnecessary muscular tension. Through careful observation he taught himself and others to stand, sit, move, and speak with ease and grace.
How it Works
In one-to-one-work, Merissa will use her hands to gently adjust your posture, helping you learn how to release patterns of tension that keep you hunched, strained, and in pain. After 6-10 lessons, the changes are frequently permanent. This is because you are a student of the technique, rather than a client whom needs keep coming back and paying again and again for months or years of sessions.
Merissa's job is to teach you how to take care of yourself. Unlike other physical practices, the technique is not a set of treatments with benefits that last only a few hours after you do it — it's an approach to your body that can be applied to everyday life and create lasting change.
Who Can Benefit
The technique is commonly sought out by performers and back pain sufferers, and is vitally helpful for people who sit or stand all day, from computer users to nurses.
AT is crucial for office workers' performance and long-term health, improving confidence, clarity of mind, and reducing the stress of sitting all day. Merissa's teachers (several of whom were also doctors) frequently warned her husband, a database manager, that working at a desk all day was one of the hardest activities for the body.
Increasingly, studies are showing how bad sitting is for our health, and that standing may not be any better. And both sitting and standing, when done with poor posture, lead to tense muscles and constricted breathing -- which keeps us from thinking clearly or responding optimally to stress. Over the long term, the way you hold yourself can even affect bone growth, leading to permanent physical change.
Because of Alexander's vocation, the technique became a mandatory part of training at elite acting schools in the UK (where Alexander resided) and the US, including Juilliard, Yale, NYU, the University of Washington, RADA, and LAMDA (London Academy of Music and Dramatic Art), where Merissa studied. And it's frequently taught to anyone for whom optimal physical performance is vital, like athletes, musicians, singers, and more.
For more information and links, please visit AlexanderTechniqueSolutions.com


Workshop FAQs
Do I need to bring anything?

We recommend wearing clothes you feel comfortable moving in, such as gym gear. While the technique is not strenuous, you will be moving, sitting, standing, and lying down.
If you have a yoga mat (or similar), please bring it with you. We will also have some yoga mats available for use.
Where exactly is the workshop being held?
The Seattle Center is easy to get to, but finding our studio can be a bit tricky.
Theater Puget Sound has several studios located in the Armory, which is in the middle of the Seattle Center (north of Chihuly Gardens and the Space Needle, and west of the EMP Museum and monorail.)
These studios are located on the north side of the Armory (formerly known as the Seattle Center House) -- but most people know the Armory as the place with the food court! When you enter into the food court area, look for signs for the bathrooms, which are beyond the stage and information booth. In the hallway with the bathrooms there are elevators that will take you to the 4th floor. For the Nov 30th workshop, we will be in Studio D.
And don't worry, when you register, we'll provide you with a contact number. If you get lost on the day, we can help you find us!
Using Google Maps, the address for the building is: Armory, 305 Harrison St, Seattle, WA 98109.
Is there parking available?
Yes, there are three paid parking garages at the Seattle Center, all of which are about equidistant from the Armory. For more info: http://www.seattlecenter.com/transportation/parking/.
What about public transportation?
There are numerous transportation links available. One route that Google Maps won't recommend: if you take the light rail to Westlake, you can switch to the monorail (for an additional cost.) This will take you directly to the Armory, which will be in front of you when exiting the monorail.
Can I pay at the door?
We do accept cash at the door! Walk-up cost for registration is $15.00. If you need to pay by card, or want to guarantee your place, please purchase your ticket in advance.
How can I contact you with any questions?
If you have any further questions about the event, please email merissa(at)alexandertechniquesolutions.com.
Merissa looks forward to working with you!
www.AlexanderTechniqueSolutions.com
***