About this Event
I started eating sprouts for my health but couldn't believe the price for those tiny plastic containers at the high end stores and/or farmer markets.
I decided to learn more about the sprouting process and couldn't believe how easy it was and inexpensive to sprout. I also couldn't believe the nutritional value in sprouts and the variety of sprouts available that I couldn't find in the markets.
All my life I have loved teaching and having the ability to teach people how to make the healthiest food on the planet with very little care and effort in their very own homes has become my passion. Sprouting has changed my life and it can change yours too!
So let's get sprouting! This workshop gives you everything you need - you will get your first sprout harvest in just 3 days!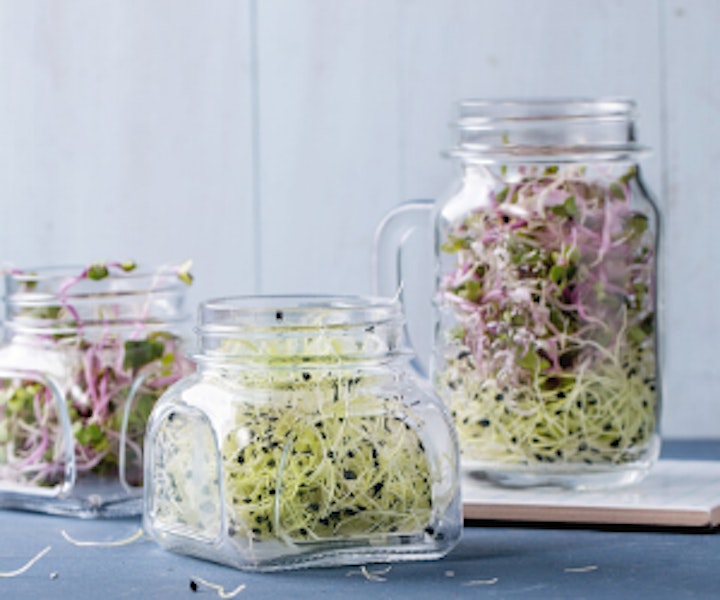 PLEASE NOTE - Ticket Sales ENDS on July 10th @ 9:00 pm so I can create your beautiful take-home sprouting kits! ONLY 6 Tickets to accommodate Covid-19 social distancing.
Here's what you take home:
A complete Sprouting Kit with your first batch of a variety of different organic sprouting seeds (everything you need to get going)
An easy Step by Step guide on Sprouting
A list of recommendations for purchasing organic sprouting seeds
Delicious healthy sprouting recipes including my favorite sprout detox
Here's what you will learn at the workshop:
How to select the best seed(s) for sprouting
How to store your seeds to keep them happy
Getting started with your first sprouting (A step by step guide on creating your first harvest)
Learning how to properly store your sprout harvest
Nutritional value of sprouts and a little history on seeds
IMPORTANT INFORMATION:
Only SIX tickets available for this workshop - we maintain 6 feet distance to adhere to Covid-19 recommendations - This would be a fun activity to do with your children too!
All TICKET SALES END ON JULY 10TH - I need time to create your take-home sprouting kits