Sales Have Ended
Ticket sales have ended
We offer the workshop on multiple dates within the month, please visit the event page to book on another date, add your contact to the waitlist or contact us at ContactSales@LogicKeepers.com
Sales Have Ended
Ticket sales have ended
We offer the workshop on multiple dates within the month, please visit the event page to book on another date, add your contact to the waitlist or contact us at ContactSales@LogicKeepers.com
Description




---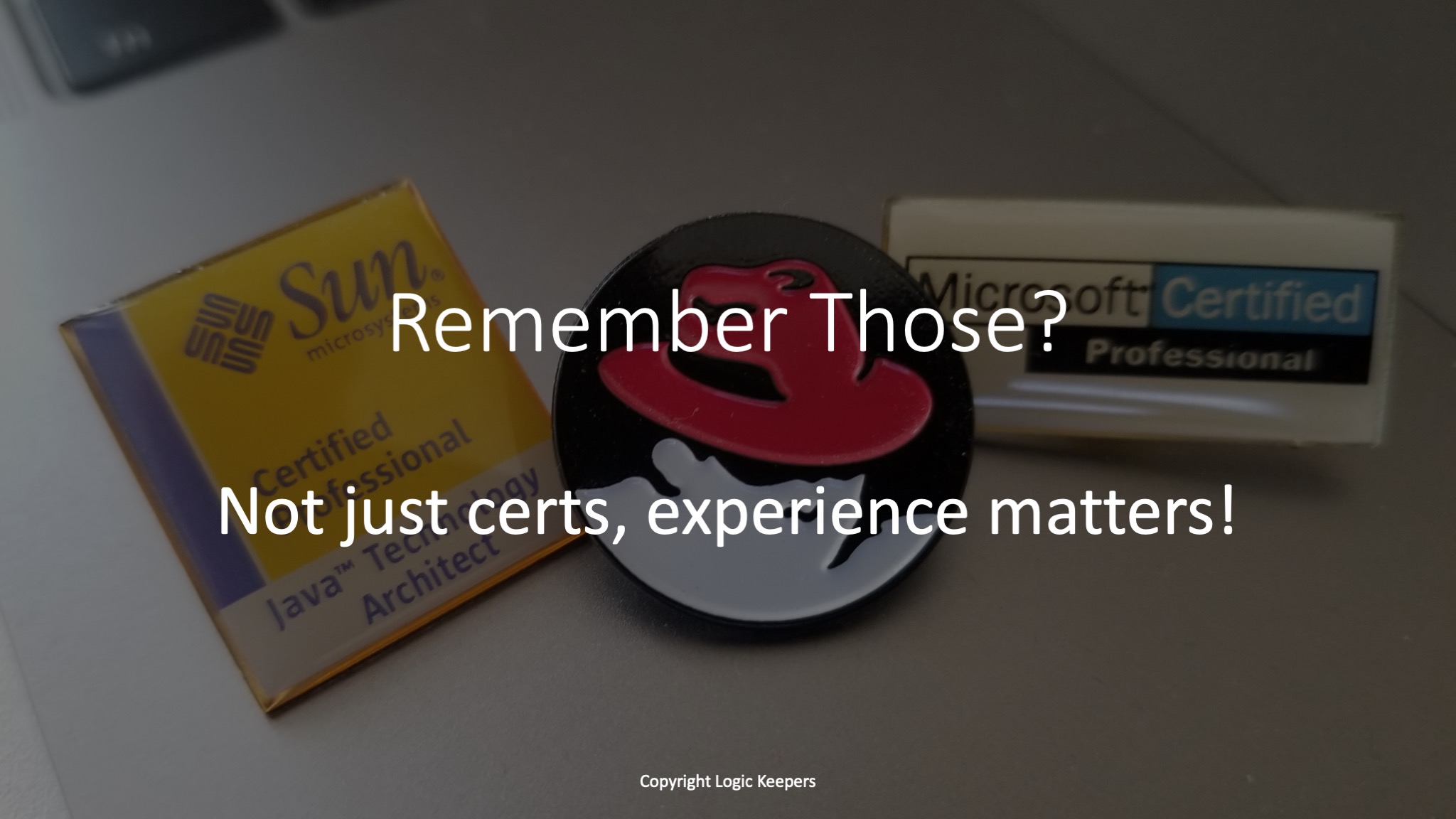 Learn the trade secrets from an industry veteran who worked for RedHat, VMware & Apigee, and contributed to open-source project and successfully moved from application developer to a solution architect role.
Save Thousands of dollars and sign-up for this workshop today before pricing goes up


Introduction
Solution Architecture is an important milestone in your Information Technology career
Is it a good fit for application developers? What's involved in the role? What tools and skills are required to make you a successful Solution Architect? What's a Solution Architect day like, what would be the expectations and responsibilities? How Solution Architects might think different from the developers?
Learn more about application security
We answer all those questions and more, we collaborate on solving problems and use cases and show you how it would be handled differently by Developers and Solution Architects.
Workshop details, goals, participants and agenda, Developer to Solution Architect Workshop Details
---


Participants
Software Developers & Engineers are looking to move to a Solution Architect role.
---


Your Coach
Mark has 20+ years experience in the Information Technology field, worked as a Developer, Solution Architect, Enterprise Architect and a CTO. Joined leading Information Technology companies such as RedHat, VMware, Apigee that was acquired by Google.
He has a lengthy experience mentoring and coaching developers and architects. Contributed to the JBoss Quick Starts open source project. He was selected by APIWorld as guest speaker to cover Reactive Architecture topics in the Microservices track.
Selected by DZone to co-author the Microservices Research Guide along with Lightbend, CA, Oracle, RedHat and MuleSoft authors.
Technology blogger that covers Emerging Technologies and Reactive Architecture topics.
Mr. Makary is now leading an Information Technology services company that is selected as a consulting partner by Lightbend, the Reactive Architecture open-source leader.
---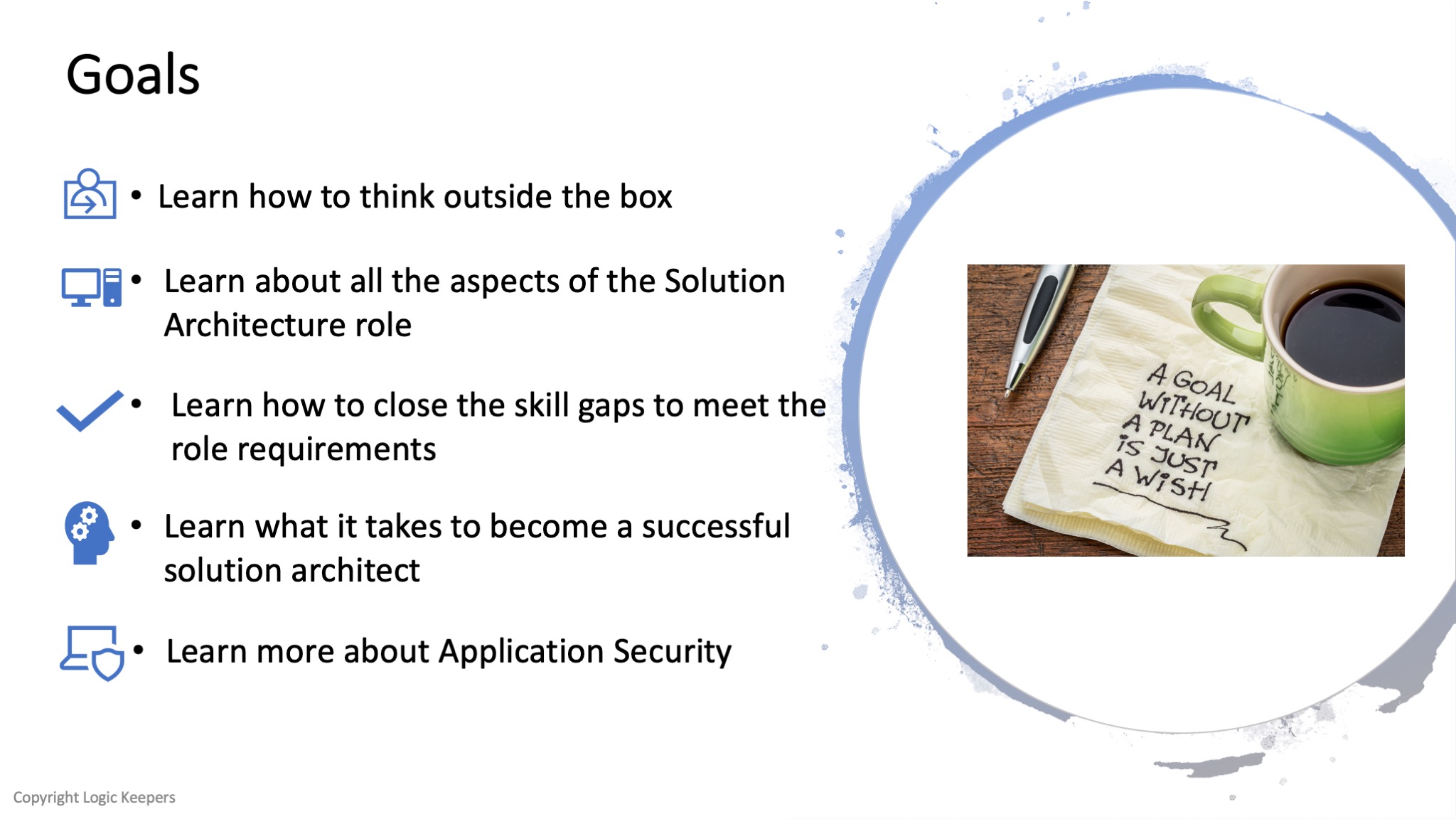 Agenda
Introduction & Overview

Introduction to Solution Architecture
Think outside the box
Who's a solution architect?
Responsibilities (Solutions, Design & Decisions)
Expectations & Consequences (Emotional Ownership & Leadership)
Qualification & Certification
Identifying the Gap if any
Agenda

Responsibilities

Design & Decisions
Business Drivers
It's all about trade-offs

Solution Drivers

Technical Factors

Security
SLA
Maintainability
Testability
Monitoring
Reporting
Analytics

Non-Technical Factors

Time to market
Budget
Build vs. Buy
Culture

Communication

Stakeholders
Communicating your design & decisions
Documentation & Diagrams
Building proofs of concept

Skills

Problem Solving
Analysis, breaking down the problem
Leadership
Empathy
Business Domain Knowledge
General Technical Knowledge
Long-term, short-term view

Tools

Design Patterns
Learn to draw boxes
Cloud & PoCs
Capacity Planning

Expectations & Consequences

Why do we need Solution Architects?
Business goals, time & cost

Qualifications & Certification

Transition Stories
Certification

Workshop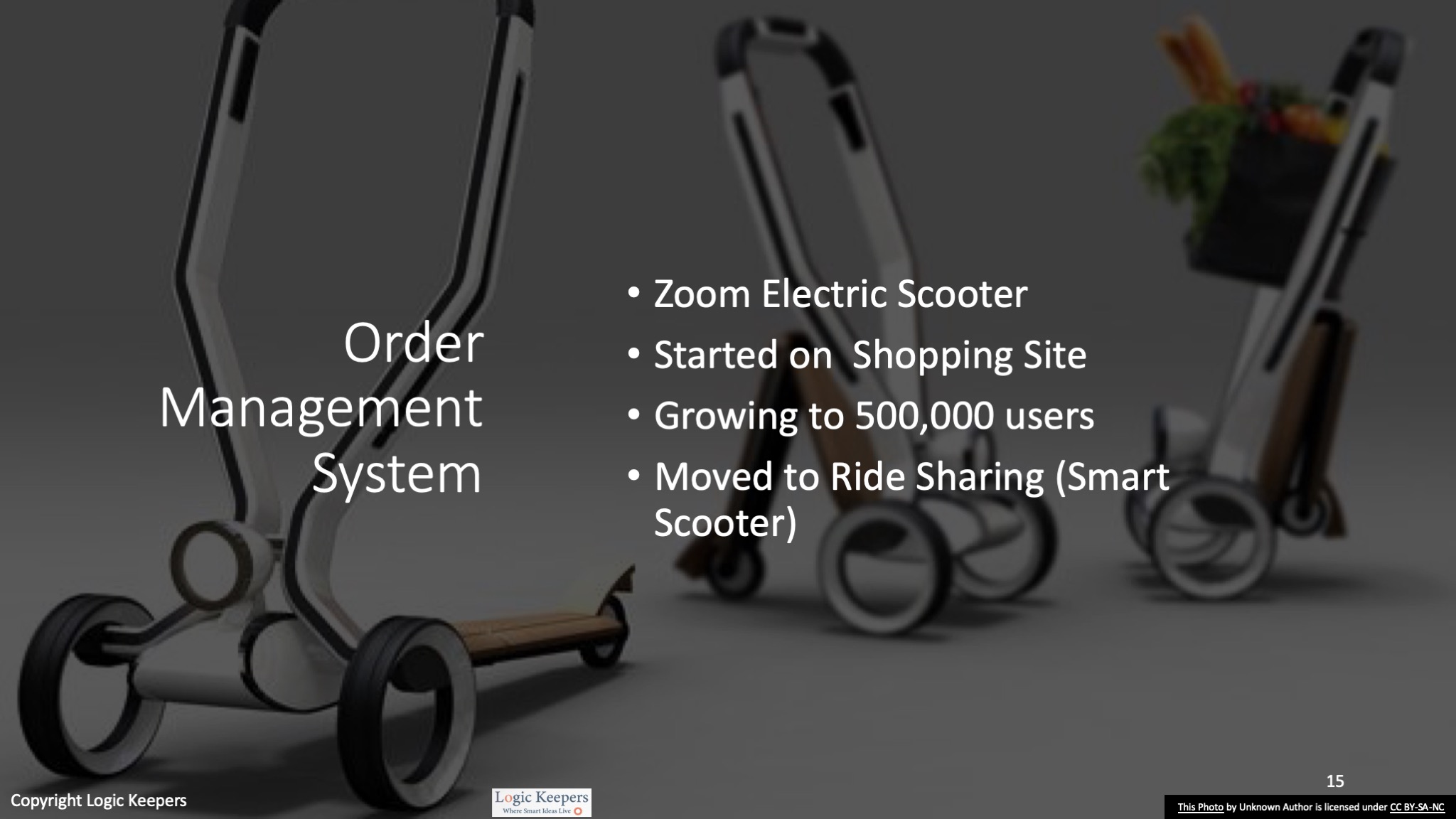 ---