Introduction to Social Media

Wednesday, May 22, 2013 from 8:00 AM to 5:00 PM (CDT)
Event Details
Many business people say "I don't have time to do social media!"
Using social media to grow your business is not about "finding the time."
It is about utilizing best practices, tips and tricks in a systematic way to achieve youre business objectives.
When you do these things, the time magically appears.
These are the things you will learn when you attend our INTRO TO SOCIAL MEDIA  class.
---
100% of our former students would recommend 312 Digital classes to a friend - including this guy!
LEARN SOCIAL MEDIA FROM LOCAL EXPERTS!
This class is a full day of instruction that introduces you to the basics of SOCIAL MEDIA.
We recommend this course for beginner and newbie level of social media practitioners interested in expanding their knowledge base.
One of the questions we get a lot is "what can I expect when I sit through a class?"
To try to answer that, we put together this short video. Check it out, or skip ahead to see more about this particular class...


Class Format:

Each 312 Digital class follows a similar format.
Full day of instruction broken into four sections.
Each instructor is expert in the area they teach with up-to-date skills.
Each class section consists of:
90 minutes of lecture and Q&A.
15 minutes of small group breakout session to discuss what you learned from the previous 90 minutes and how you plan to apply those concepts to your business. WHY? We encourage deeper relationships with your fellow students. This gives you an opportunity to embed the content from the previous session by thinking about and discussing it in the context of your specific business.
Former students consistently cite these breakout sessions are VERY helpful at solifidying the learning.
---
Curriculum:


Google+ |
 Mana Ionescu, President, Lightspan Digital
Setting up a Google+ Account for business
How to maximize the business value of Google+
How to grow connections on Google+ and build influence
Hot to use Google+ to influence your search engine results
Tools, tips and tricks to optimize Google+ experience
LinkedIn |
Mike Dwyer, Managing Director, QUE Social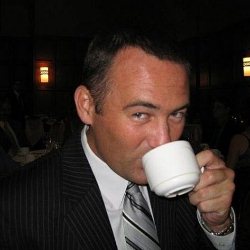 Setting up a LinkedIn Page for business
How to use your personal LinkedIn account to drive business value

How to shorten the sales cycle by integrating LinkedIn into existing business development activity

How to align your business and personal LinkedIn profiles

How to grow connections on LinkedIn
How to minimize time investment and maximize business value of LinkedIn
Facebook | Founder, eDigital, LLC
Setting up a Facebook Account for business
How to use Facebook to market your business
How to gain fans and engage with them on Facebook

Tool, tips and tricks to use to optimize the Twitter experience

Learn how to setup a "voice" of the business and why it's important to be consistent with that voice

Learn how to create effective promotions, contests etc as well as know the rules of the road
Twitter | VP Marketing, Astek Consulting

Setting up a Twitter Account for business
How to maximize the business value of Twitter
How to grow connections and build influence
How to master Twitter shorthand and conventions
Tool, tips and tricks to use to optimize the Twitter experience
NOT COVERED (Important Note)
This class is focused on the social media plaltforms of Twitter, LinkedIn, Facebook and Google+. We will NOT be covering the online advertising capabilities of these platforms. 

There's more! Each attendee receives:
Actionable advice that you can use TOMORROW to grow your business online.
Ongoing membership in our private Google+ Community to address ongoing questions, challenges and to clarify .


Who should attend?
Introduction to Social Media will introduce you to concepts used daily by nearly every digital marketer.
This course is perfect for:
Digitally savvy business & marketers who are interested in learning how to grow their business via social media platforms.
Bloggers and other content producers who are looking to expand their traffic and want to learn more about social  media.
Consultants who are skilled at one or more of the above social media platforms but wish to advance their skill set in the remaining platforms.
Agency employees who are in need of a refresher, or who are charged with keeping their skills up to date in order to perform their job.
Individuals who are interested in learning a new skill set to make themselves more employable in a high growth industry.
College students or recent graduates interested in learning more about the digital marketing industry.

Anyone who is on the verge of hiring a Social Media consultant or agency. By the end of the course, you will possess a highly functioning Social Media BS detector.
About 312 Digital:
312 Digital is a Chicago-based company that provides in person digital marketing training classes. Learn more about the company, our teaching methods and mission at http://312digital.com.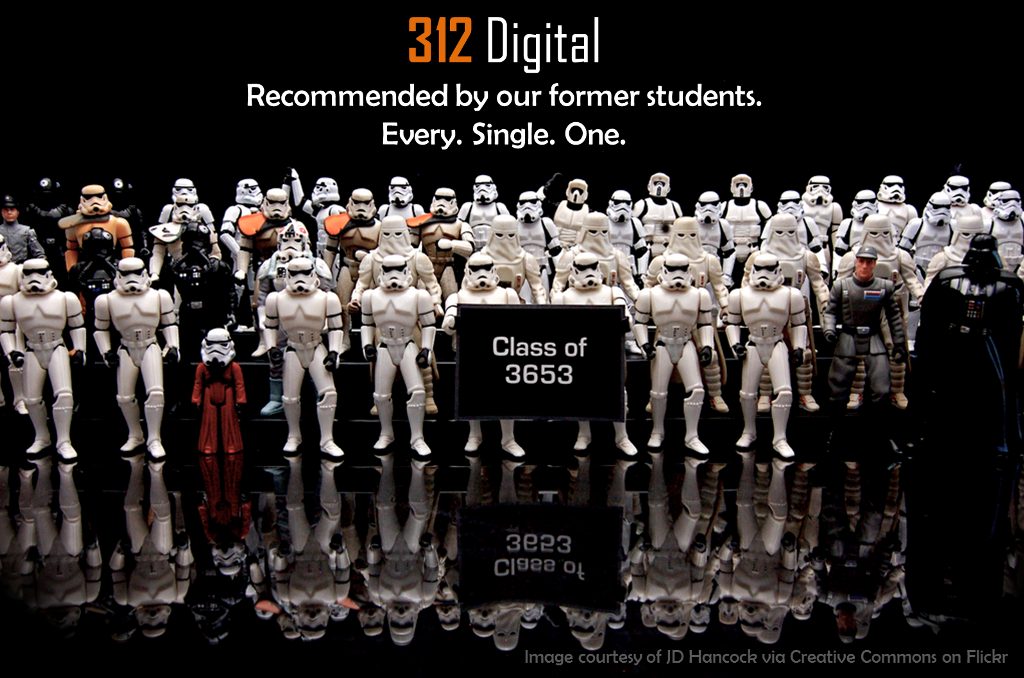 When & Where
200 East Randolph Street
Suite 2200
Chicago, 60601


Wednesday, May 22, 2013 from 8:00 AM to 5:00 PM (CDT)
Add to my calendar
Introduction to Social Media