Description
Social media presence is nothing without engaging content to share through it. Great content is worthless without ways to spread them to reach your target audience. Content and social media are inextricably connected topics which is why this practical workshop deals with them together. During the 2 hours we are going to take a bird's eye view of currently popular social media platforms and the type of content best suited for them, get you started on your content strategy based on your target audience's interest.
Content rundown:
What is social media (marketing)?
The top 7 most important social media channels, demographics, new features and changes in 2018
Strategy for social media and content
Behaviour and tone of voice
Visual language
Topics and themes
Skills
A quick note on personas and social listening
About speaker: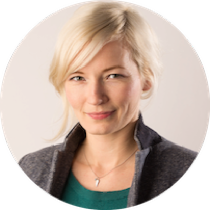 Orsi is a marketing and business strategist with a decade of experience in brand building, online communication, workshop facilitation and product development. Most recently author of the book The Lowest Hanging Fruit, a guide to target audience persona building.
Over the last decade, she has transitioned from classic advertising, coordinating ATL projects and creative teams, to digital communication, product development and user experience, working with brands like Johnson & Johnson, Nissan, Peugeot and Reckitt Benckiser.
In 2012, she co-founded travel tech startup Drungli, the adventure generator for spontaneous people. As the CEO and Product Manager, she was instrumental in the growth of the site from zero to 50k unique visitors per month, mostly through social media, PR and consistent, vivid branding.
Please be advised that while the workshop is free of charge, we will ask you to fill in a registration form and session feedback form. GetSet for Growth is a fully funded program set up to support East London entrepreneurs and these bits of paperwork enable us to track our progress, measure our impact and continue providing you free services. Please follow this link to do it in advance, saving hassle at the workshop itself: https://www.getsetforgrowth.com/london/register/
Registered participants based in Hackney, Newham, Tower Hamlets, Waltham Forest, Lewisham, Southwark and Lambeth are also eligible for free of charge ongoing one to one marketing or financial support with our advisers.