Description
Event Times:
Session 1: Tuesday, 3/7/17, 6:30-9:30PM
Session 2: Tuesday, 3/14/17, 6:30-9:30PM Postponed due to snow
Session 2.0: Tuesday, 3/21/17, 6:30-9:30PM
Session 3: Tuesday, 3/28/17, 6:30-9:30PM
Session 4: Tuesday, 4/4/17, 6:30-9:30PM
Session 5: Tuesday, 4/11/17, 6:30-9:30PM (TESTING)
Description:
Learn to use the Asylum's new ShopBot CNC Router, and the easy-to-use VCarve Pro - Edition CAM package for creating tool cut paths from 2D and 3D CAD drawing.
The Asylum's ShopBot is a PRSalpha 96x48 model with full 3-axis CNC capability and a 8ft x 4ft x 6in work envelope. It can cut wood, plastic, plywood, MDF, and other materials.
Students will be trained in use of the CAM software and control software for the ShopBot, as well as bit and tool selection, material hold-down techniques, speed and feed settings, and safe operating procedures. Students will build a wood-and-plastic project in the course of the class which they will be able to leave with at the end.
Class Goals:
At the conclusion of the course students will have hands-on experience creating tool paths and cutting material on the Asylum ShopBot, and the included testing session can be taken for students who wish to be authorized for independent access to the ShopBot.
Prerequisites:
Students should have prior experience with a CAD or vector drawing software program which can output DXF format files, such as Inkscape, Illustrator, AutoCAD, or Solidworks.
Materials Provided:
Wood and plastic material for student projects will be provided.
What to Bring:
Shop appropriate clothing, something with which to take notes.
Instructor Biography: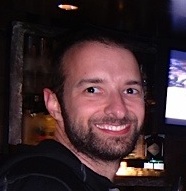 Josh Beckmann owns Somerville Made, a small design and fabrication shop in Union Square Somerville. His work often incorporates welded steel and computer controlled cutting.