Description
UProjects are offering another outdoor rock climbing taster session for beginners and anyone who has climbed indoors and would like to experience climbing outdoors on rock.
This is also a great chance for those who have climbed previously with UProjects at rock climbing taster sessions and want to get more experience outdoors
Hobson Moor quarry is located in a pleasant spot with easy access, joining instructions and more info will be sent to participants before the day.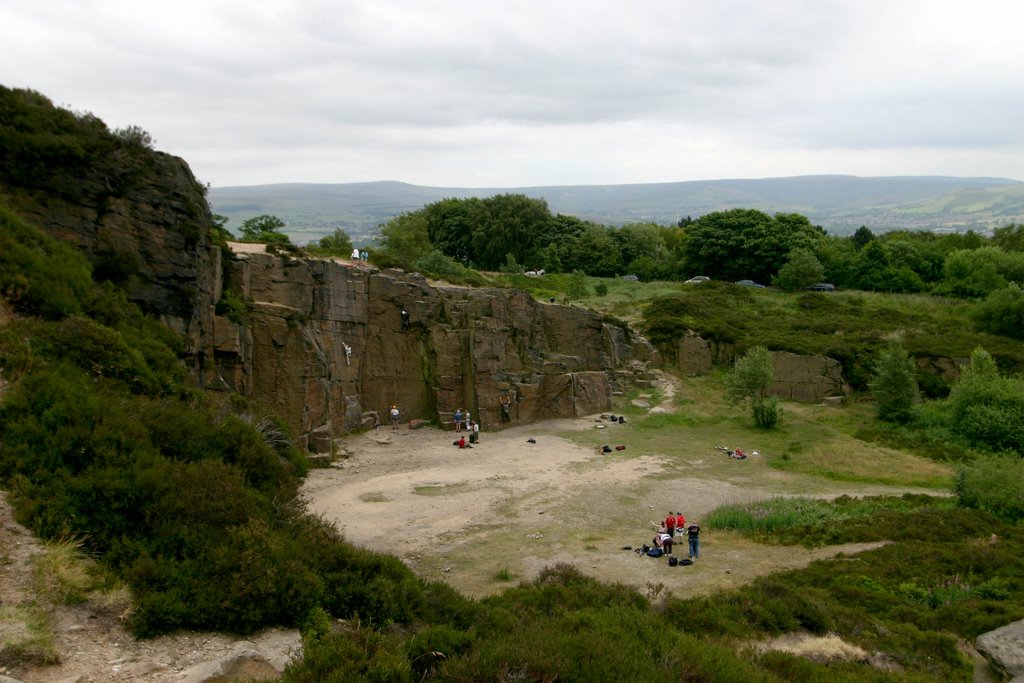 UProjects qualified team of instructors will set up the ropes on suitable climbing routes and show you the correct and safe use of climbing equipment. There will be an opportunity to climb several different routes and we will be supervising and ensuring you have a safe and exciting climbing session.
We will provide all equipment for the session but you will need to wear suitable clothing for the weather and the climbing session.
Couples and groups welcome, children aged 12+ are welcome with parents.
Limited places.
This event is subject to suitable weather conditions and in the event of bad weather an alternative option of an exiting indoor climbing session at a great venue will be offered.
Rock climbing is a great way to discover the outdoors, and the wonderful landscape that lies on our doorstep (in our back yard!)
Building confidence, trust and responsibility are some of the benefits young people will achieve.
Also a great way to build your team spirit or partnerships.
Just great fun.