Description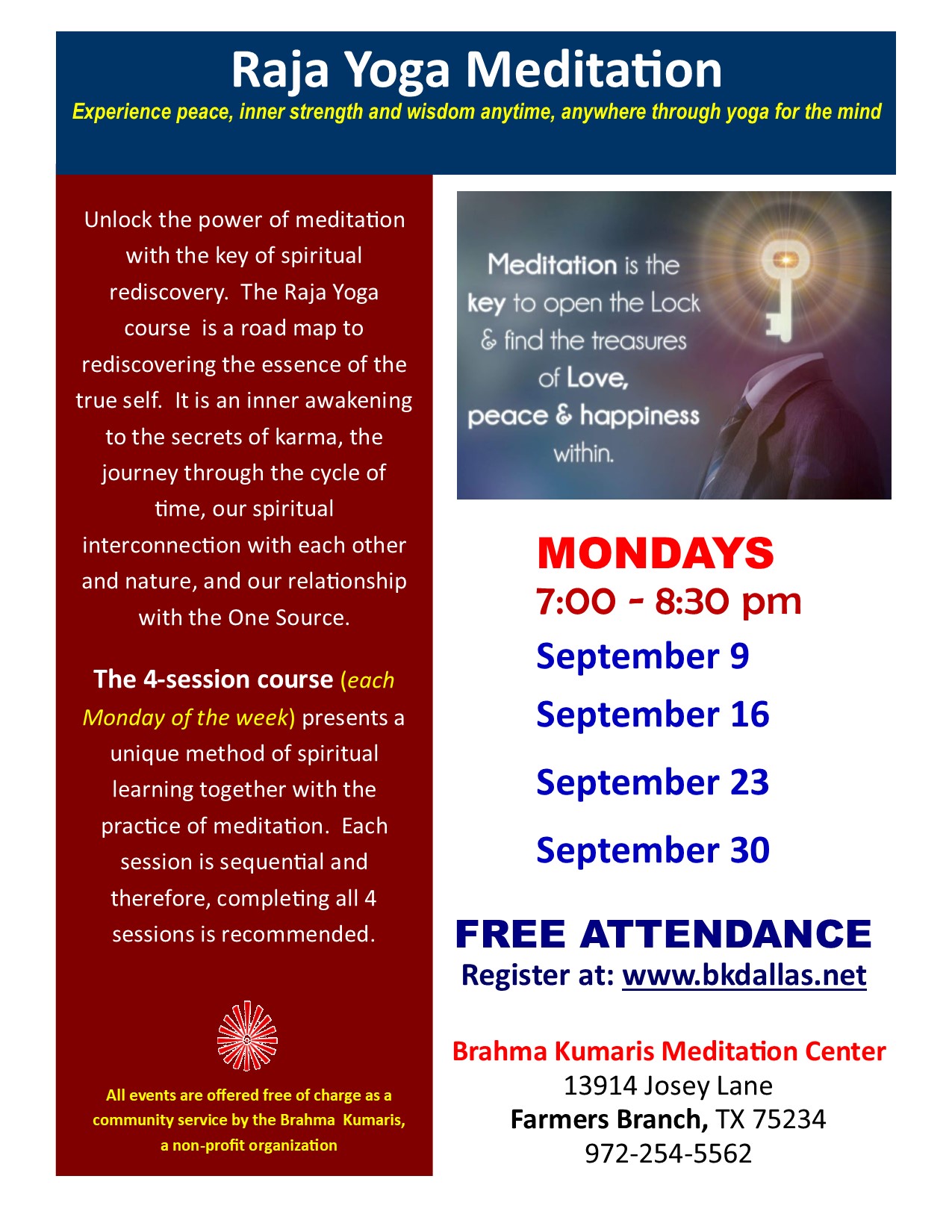 Please try to arrive around 6:45pm on the first day and 7pm thereafter, so that you have time to register.
The Course is for 4 consecutive Mondays. Each lesson is interlinked and please be mindful to attend all the 4 lessons.
FAQs:
- Postures involved? As this is a meditation course, you will not be required to sit in any posture (as is with hatha yoga)
- Dress? Your dress would best be loose and fully covering your body.
- Do I need to bring anything?A notebook to take notes.
- Any charge No, our activities are free of charge as a community service, voluntary contributions welcome.
-What can I begin to do before the course? Recomend a vegetarian diet free of onion and garlic and clearing body of toxins such as alcohol and nicotine for better meditative experience.
***Please call if you are not able to make it (972-254-5562), as a courtesy to the instructor.Mindfulness is always appreciated.
We are located on:13914 Josey Lane, Farmers Branch TX 75234. (South East of the intersection of Valwood and Josey, next to USPS.)
Looking forward to meeting you soon,
Regards, The Dallas Raja Yoga Meditation Center