Description
About the Event:
Data scientists need to know how to code, and Python is the most useful and versatile programming language for doing data science.
In this practical data science Meetup, you'll learn foundational skills for adding Python to your data science and analytics toolbox. A professional instructor from Galvanize's Data Science Immersive program will guide you through analyzing data in Python by writing scripts and taking advantage of handy libraries, such as Numpy and Pandas. You'll leave this session equipped to write your own Python scripts to analyze data, and instructor recommendations about next steps to take on your pathway to data science.
Prerequisites:
This Meetup is for beginners and does not require prior programming experience. Participants who are familiar with concepts of data analysis and statistics will be better equipped to apply their skills after the conclusion of this Meetup. Please have anaconda installed on your computer and know how to run basic commands in an ipython notebook.
What to Bring:
Yourself! Your laptop, if you have it on you (not 100% required, so don't stress if you don't have one).
Light snacks will be provided
What You'll Learn:
• How to view and analyze data sets with Python
• How to write and run Python scripts
• Which libraries and packages are most useful for analyzing data in Python
• Why Python is a flexible, versatile language for doing data science
• Which resources you should next utilize to develop your skills
Schedule:
6:00 pm – Doors open, Networking & Snacking
6:15 pm – Lesson Kickoff, Working with Python's NumPy, SciPy
6:50 pm – Working with Pandas (DataFrames)
7:50 pm – Statistical Analysis in Python
8:15 pm – Wrap-Up and Additional Resources
Meet Your Instructor: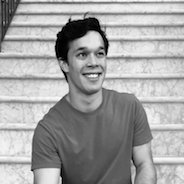 Cary Goltermann has a background in math and physics and started programming while attending University of Colorado Boulder. While at CU, he accepted a Teaching Assistantship, where he got his chops as a teacher, teaching C programming language and Matlab. Cary went on to attend Galvanize's Data Science Immersive in Denver in 2015 and was immediately hired as a Data Scientist in Residence, to assist in teaching curriculum to other cohorts and, soon thereafter, Cary as a Data Scientist, Associate Instructor. He has a passion for both the theoretical aspects of data science algorithms and the practical ones associated with practicing efficient data science in code. Moreover, he loves sharing that passion through teaching.
About Galvanize:
Galvanize is the premiere dynamic learning community for technology. With campuses located in booming technology sectors throughout the country, Galvanize provides a community for each the following:
Education – part-time and full-time training in web development, data science, and data engineering
Workspace – whether you're a freelancer, startup, or established business, we provide beautiful spaces with a community dedicated to support your company's growth
Networking – events in the tech industry happen constantly in our campuses, ranging from popular Meetups to multi-day international conferences
To learn more about Galvanize, visit galvanize.com.