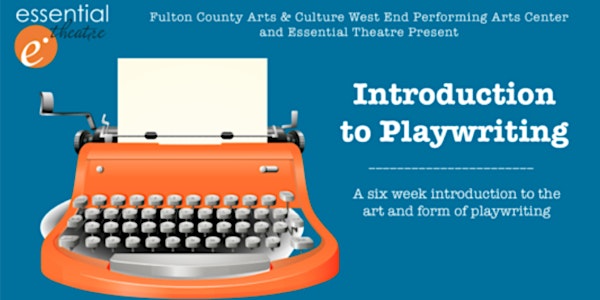 Introduction to Playwriting for Teens! (six week course)
A six week introduction to the art and form of playwriting, for teens (age 13-17)
About this event
A six week introduction to the art and form of playwriting, led by acclaimed Atlanta playwrights Emily McClain and Amina McIntyre and featuring past Essential Theatre Playwriting Award Winners as special guests!
Participants will learn about the elements of playwriting by studying examples, hearing from professional playwrights, and sharing writing exercises of their own.
Classes are 90 minutes long and meet weekly on Tuesdays at 2pm, starting June 8. Secure your spot today!
This class is offered free of charge thanks to support from the Fulton County Arts Council and the Fulton County Board of Commissioners.
Feedback from past participants:
"So beyond my expectations!"
"Each class was inspiring."
"The teacher was great and very invested in our growth as writers. The environment felt safe and welcoming."
"The perfect catalyst to get me writing again!"
"This class was exactly what I needed."