This class is virtual. RSVP via Eventbrite and we will send instructions and appropriate links for you to join via email.
About this Event
Class Overview
This class is virtual. Upon enrollment, instructions to attend the class will be sent approximately one hour before the first day of class begins.
The origins of pixel art were to efficiently illustrate within extremely tight limits -- limits that have been sloughed away with explosive technological advancements in recent years. Modern pixel artists are now able to pick and choose the constrainsts they put upon themselves instead of simply following the limits of their hardware. By choosing our own limitations, the pixel-minded workflow becomes an incredibly varied, beautiful, and efficient method of creating art. Pixel art is a powerful and accessible medium for art-making and games.
This introductory series will cover pixel-art basics, including an overview of basic pixel-art terminology, techniques, and tools.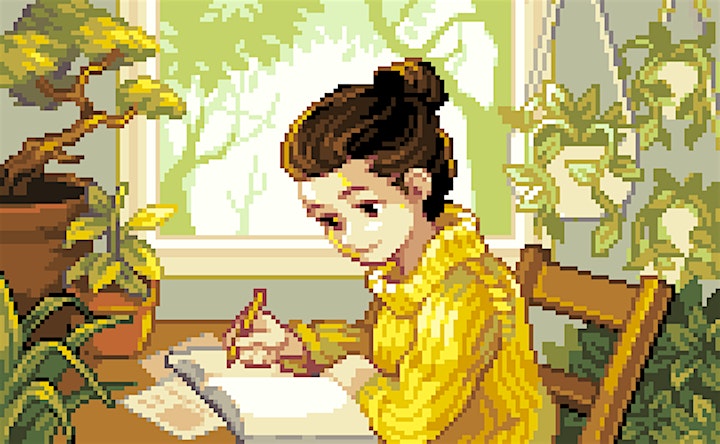 Your Instructor
moaw! is a game developer based in Virginia in the United States. They've worked with Newgrounds, Microsoft, and various indie teams as a freelance pixel artist. They work to build creative communities through game development, bridging dialogues between STEM and art. They design open-source game development assets and organize workshops to make education more accessible. You can see some of their artwork in educational resources such as Microsoft's MakeCode Arcade. They also provided community resources as Operations Chair for Richmond-based game development community, RVA Game Jams. Examples of work: https://arcade.makecode.com/
Objectives
At the end of this course, you will be able to:
Understand different types of pixel art and some of their technological and cultural contexts
Identify various techniques specific to the medium (anti-aliasing, sub-pixeling, etc.)
Have a set of pixel art skills that can be applied to art-making or game development
Have a deeper understanding of pixel art to explore their own unique take on the medium
Prerequisites
No prior knowledge or experience is required. This course is beginner-friendly! We will be going over basic rendering techniques and tools as part of the course material. Students are required to have the following materials ready for class:
Computer (for Zoom and drawing) - Able to run Zoom and drawing software of choice.
Digital rendering software - Nothing fancy required! MS Paint will work fine. Any drawing program will work as long as you can turn off anti-aliasing (feel free to check with us if you're unsure).
Free pixel art tools: GraphicsGale (free for Windows), GIMP, MS Paint, Piskel App (browser-based tool https://www.piskelapp.com)
Physical rendering tools - you do not need all of the following, just have one on hand for class: Computer mouse, tablet.
The instructor will be using the following:
MacBook Pro 2018, Catalina
Drawing software: FireAlpaca, Aseprite
Drawing hardware: Wacom bamboo tablet, computer mouse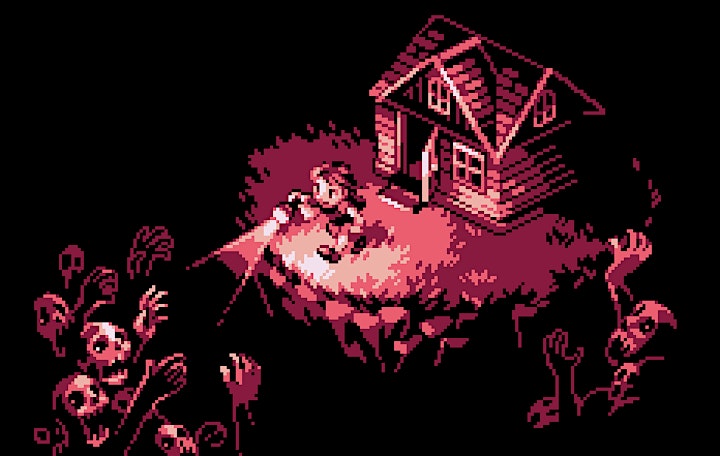 Class Schedule
Monday, February 8th
Wednesday, February 10th
Monday, February 15th
Classes run from 6:00 PM ET - 8:30 PM ET // 3:00 PM PT - 5:30 PM PT
The class will be on Zoom. All students will receive instructions on how to sign in approximately one hour before the first class begins. Please do not unsubscribe from our email communications until you receive a link to the classes.

About Playcrafting
We connect brands, developers, and fans nationwide through one of the largest gaming communities in the world. Our partnerships create new exclusive games with and for the world's top companies and brands through our vast list of vetted developers. Our events connect creators, players, press and influencers in unexpected ways. Our classes provide training on the latest technologies. Our community is like no other and makes it all happen. Visit us at Playcrafting.com!
In the interest of fostering an inclusive and safe environment at all of our events (even the virtual ones), our Code of Conduct will be enforced.
Disclaimer
By registering for this event, you agree to receive emails and other communications from Playcrafting about events, services, products, and other news that they feel may be of interest to you. You may withdraw consent at any time.
Date and Time
Location
Refund Policy