Description
Learn to the essentials of Lighting!
This workshop is for anyone curious about getting started with lighting. Whether you own a Flash or are interesting in buying one, this will be a great introduction to what you can do with a small flash. We will review some techniques for on-camera flash, however the majority of the workshop will focus on taking the flash off of your camera to show how much control you can really have in the placement and mood of light. The elements of this course, will also get you started in working with light, in general, whether using speedlights/flashes or studio strobes.
In this workshop we will cover using a speedlight off camera including
Essential Controls of the Speedlight
Light Modifiers
Light Stands, Wireless Remotes and other Gear
This hands-on workshop is focused on using Flashes/Speedlights/Portable Strobes for Portraits. Techniques displayed in the workshop could also be applied to a variety of subjects inlcluding food and product photography.
Kate will share examples of different types of light and mood, demonstrating how light can change the mood of an image. She will also provide essential tips on posing and some recommended gear to get you started.
This workshop will include hands on time with a variety of modifiers including the MagMod System, Phottix, Rogue Flashbenders and Westcott softboxes.
What You Should Bring (camera, etc..)
Camera with fully charged battery
Memory Card
If you already own a speedlight / speedlight modifiers, bring that with you too. This will be a great opportunity to work with your own gear and ask questions about it!


Minimum of 6 registered students required for workshop to be held.
About Kate Hailey
Kate is a Portrait Photographer based in Seattle. Kate's work is a mix of studio portraiture to street photography, blending in movement and stories along the way. When she's not creating images you'll find her teaching Photography, Portrait Lighting and Mobile Photography. Her most current work can be found over on Instagram: @KateHailey, or you can check out her portfolio site here: www.katehailey.com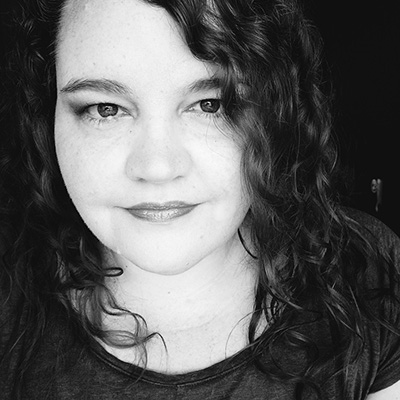 REGISTRATION
By registering for this event, you also agree to receive future emails from Glazer's Camera on new products, services and promotions. You can unsubscribe at any time. Images captured during our events may be shared on our social channels, like Instagram and Facebook.
This event has limited space, as a result registration is required for each attendee, if you are planning to bring a guest, please register for them as well.
If you are on the waitlist for this event, you will receive notification, via email, if a space becomes available for you.
Refund Policy
To better serve all of our students and instructors, we are unable to provide refunds within 48 hours of a planned workshop or event. If you need to cancel, please do so at least 48 hours prior to the start of the workshop or event.