Description
- Are you a bride-to be who wants to address her own invitations?
- Maybe you've always wanted to learn calligraphy.
- Do you save things on Pinterest that have bouncy lettering?
- Are you an artist who wants to write beautifully?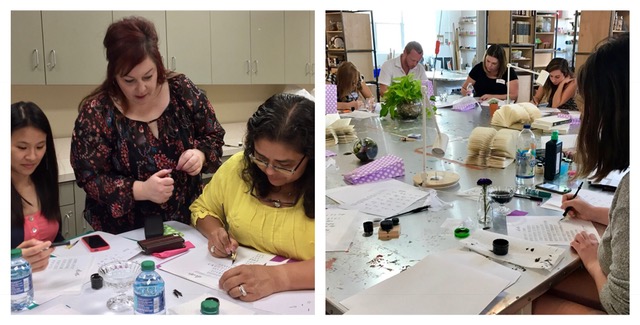 Join me for Introduction to Modern Calligraphy


---
This class is for beginners—those who have either never touched a calligraphy pen or who may have some basic experience but haven't used a pointed pen before. It is also for people who already enjoy pointed pen (bouncy / flex) calligraphy but want to deepen their skills.
Despite your fears, you do not need to have exceptional handwriting to do calligraphy!



In this class, you will learn about:
Tools and supplies
How to set up your work space
Techniques and tips
Upper and lowercase alphabets
Artistic letter variation
Included in the price of this class is a Supply Kit that includes everything you need to begin your Modern Calligraphy journey.
Class size is limited to accommodate individual attention.

*****
For more information about the location and parking, visit Caffe Medici's website. We will meet on the 2nd floor.
---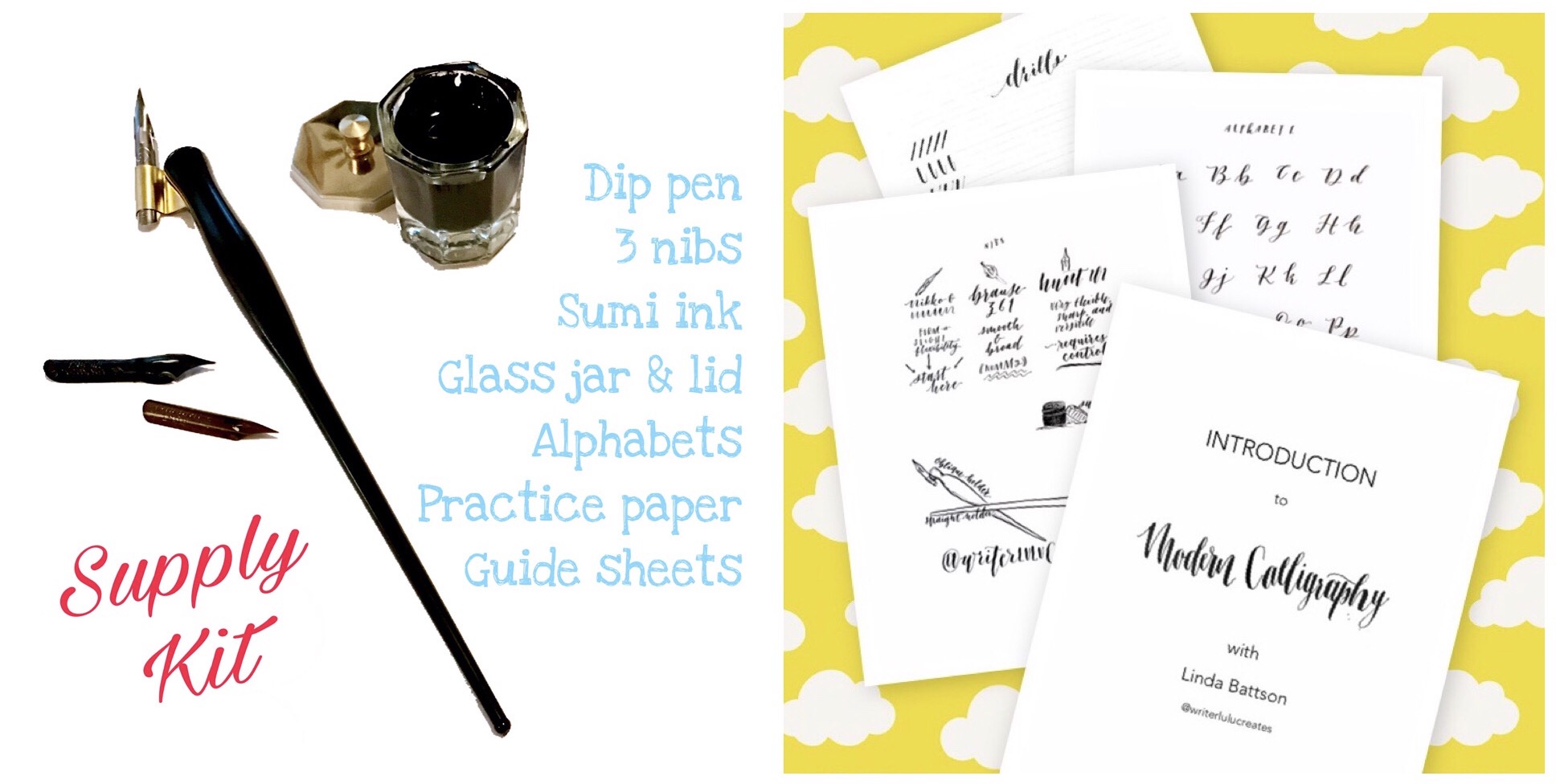 ---
I can't wait to meet and share my passion for pointed pen calligraphy with you! Feel free to email me at linda@writerlulucreates.com or reach out on Instagram: @writerlulucreates if you have questions.


---