Introduction to Mixology: San Francisco
About this event
Introduction to Mixology: San Francisco
Take part in a highly interactive session where you and your friends will learn how to think about and prepare classic and modern cocktails while you taste history in a glass. Utilize a blend of core bartending tools, multitasking skills, creativity, and apply elements of science to discover a new way to innovate and have fun in a unique learning and recreational event.
This hands-on session gives everyone the chance to interact with our SF Mixology team as well as each other as they learn the art of crafting cocktails. An exciting crash course in mixology and bartending basics, you get a chance to taste a chronological history of cocktails and learn how alcohol overlaps human endeavors while learning new skills and strengthening bonds. As an added twist, the event becomes an exclusive experience, taking place at one of the highest profile bars on the West Coast.
Pour fun over ice... 
We recreate the thrill and intensity of being behind a real bar, with time constraints and mixology challenges, all while maintaining the high standards of outstanding customer service. When you apply your new found skills and knowledge through the fun of bartending, you will see how it can transfer back to your personal and professional world.
When the last shaker stops and every chilled glass is filled, everyone shares the successes of all that is learned in a one of a kind experience. We know you work hard and SF Mixology is committed to helping create high caliber learning combined with an experience where everyone can have the most fun possible.
You'll love making cocktails and each person will go home with unique new skills, expanded friendships, and more than a favorite new cocktail – you'll never look at alcohol the same way again!
*Customer authorizes SFMixology LLC to act as the exclusive agent for Customer for the purchase of spirits to be used in conjunction with SFMixology LLC's sponsored events.  On behalf of Customer, SFMixology LLC agrees to pay the venue ("DBA Infusion Lounge SF, C&L ASSOCIATES INC.") the full actual cost of the spirits inclusive of sales tax.  Upon request of the Customer SFMixology LLC agrees to request a copy of all sales tax receipts remitted by the venue. Upon receipt of payment in full from customer, SFMixology LLC will provide customer a full line item invoice detailing the actual cost of the spirits and the amount of Sales tax remitted on Customer's behalf.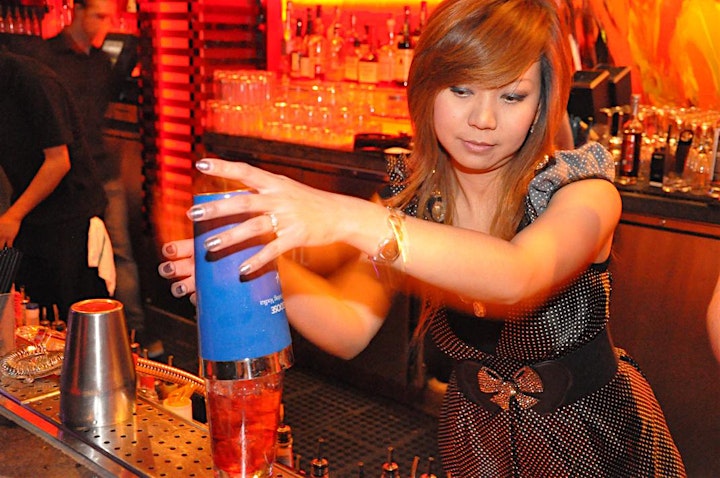 Organizer of Introduction to Mixology: San Francisco
Welcome to SF Mixology, 
We are the premier destination for all things cocktail and cocktail culture in San Francisco. We provide interesting, interactive cocktail classes, tastings, and unique team building parties. Our deep industry ties to the San Francisco cocktail community make our events unforgettable!
Please check out sfmixology.com or email info@sfmixology.com for more information.