Introduction to Mindfulness Practice: Clinical and Personal Applications fo...
Description
This presentation will provide attendees with a brief overview and history of mindfulness and its use in the mental health field. The presenter will discuss the importance of using mindfulness based approaches with children and teens to help improve their behavior, focus and distress tolerance, both at home and at school. Various mindfulness strategies will be taught and practiced during the presentation to provide attendees with hands-on experiences in order to better be able to provide this practice to their own clients. Tools to work with parents and incorporating mindfulness into their parenting will also be discussed.
This free event is sponsored by Maine Township's MaineStay Youth & Family Services and Chicago Behavioral Hospital. It is appropriate for social service professionals and includes 2.0 free CEUs for social workers, professional counselors, marriage and family therapists, psychologists, and nurses. Continental breakfast will be available from 8:30-9:00 AM. Advance registration is requested as seating for this event is limited.

Attendees are encouraged to bring a non-perishable food item to donate to the Maine Township Food Pantry.
About the Presenter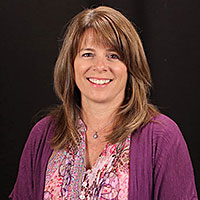 Greta Nielsen, MA, LCPC, NCC, MBSR-T, is a licensed psychotherapist with over 25 years' experience providing individual, marital/couples, and group counseling services. She has worked in various mental health and social service settings, which include inpatient residential treatment, non-profit child welfare, and outpatient psychotherapy. Greta has published articles for Huffington Post and the Association for Child and Adolescent Counseling of Illinois in which she is on the board of directors and serves as Outreach Chair. She is considered an expert in the treatment of childhood psychological and developmental disorders, some of which include: Impulse Control Deficit, Autism Spectrum, Sensory Integration, ADHD, Selective Mutism, Anxiety Disorders, and Depression. In addition, Greta specializes in many adolescent related challenges and disorders. She is a certified Mindfulness Based Stress Reduction for Teens facilitator who facilitates a Mindfulness for Teens Program. Greta shares her expertise through various presentations and trainings to mental health professionals as well as to members of the community.


This program is recognized by IDFPR as providing CEUs for LPC/LCPC and LSW/LCSW under license number 159.001334, LMFT under license number 168.000223, LCP under license number 268.000070, and RN/LPN/APN under license number 236.000127.