Introduction to Maximum Balance Foundation and the Mentoring Men's Movement

Weekly Event - Every Monday & Thursday: 8:30 AM to 11:30 AM (PDT)
Event Details
Learn more about our successes and challenges to date and how you can become more involved,, this class requires that you pre-regiser with volunteermatch to be most effective.
Where

SFSD
70 Oak Grove St
San Francisco, CA 94107


Weekly Event - Every Monday & Thursday: 8:30 AM to 11:30 AM (PDT)
Add to my calendar
Organizer
Maximum Balance Foundation LLC

 Is a for-profit venture with a non-profit mission, that has positioned itself to be both to produce job training, and job placement programs for graduates of the local rehabiliation programs, we provide new business opportunities for emerging entrepreneurs seeking to participate in the San Francisco Economic Community.
The vision of the Maximum Balance Foundation is to utilize the US business and professional associations an industry that includes about 25,000 associations with combined annual revenue of nearly $40 billion, to drive innovative and impressive growth, organically. 

Cisco Networking Academy, a global education initiative from Cisco Systems, offers networking programs, like the (Cisco Certified Network Associate) CCNA and (Cisco Certified Network Professional) CCNP courses, which prepare students for the certification exams of the same name http://en.wikipedia.org/wiki/Cisco_Networking_Academy
Points of Light Foundation | San Francisco "Make A Difference Day"
Points of Light leads thousands of projects each year from coast to coast involving corporations, communities, nonprofit organizations, entire states and individuals.

The nationwide undertaking includes revitalizing community centers, rehabilitating parks, improving low-income homes, creating community art projects, mentoring, serving meals, developing community gardens and much more.

The local undertaking will involve upcycling an exsisting computer lab with technololgy exemplary of San Francisco Innovation and design, while keeping the area accessible for families.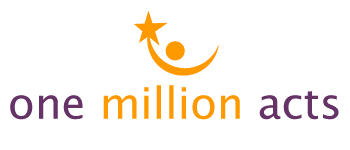 "Make A Difference Day is the perfect opportunity to join your community and the world at large to
offer your time, talent, voice and resources to community service," said Tracy Hoover, President,
Points of Light. "We look forward to hearing the stories of communities uniting to beautify local
parks, revitalize schools and much more on this special day."
Make A Difference Day is supported by Newman's Own, which provides $10,000 awards to 10 volunteer efforts recognized as national Make A Difference Day honorees. In addition, three cities will be awarded $10,000 each from Newman's Own in recognition of their Make A Difference Day good deeds.
One past national honoree will receive the Encore Award of $10,000 from the annett Foundation.

About: www.mentoringmensmovement.org
The Mentoring Men's Movement is a 501(c)(3) organization, established to answer the question: "Where are the men?" We understood that far too many of our men were under the jurisdiction of the Criminal Justice System; either incarcerated or under the supervision of Probation or Parole. Consequently, many of our communities are suffering from the lack of leadership and positive role models.
Contact: FLOYD JOHNNSON
MENTORING MENS MOVEMENT
1 415 802 0506
Introduction to Maximum Balance Foundation and the Mentoring Men's Movement