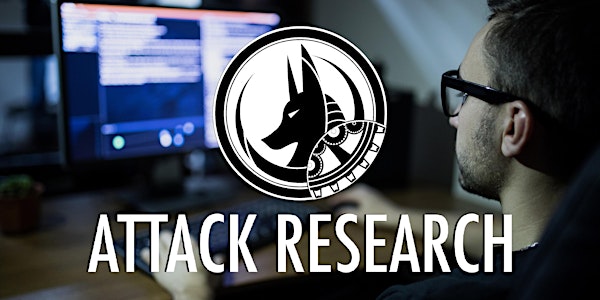 Introduction to Malware Reverse Engineering
When and where
Location
Attack Research 30 Bonnie View Drive Los Alamos, NM 87544
Description
Introduction to Malware Reverse Engineering is an innovative approach developed by Attack Research to rapidly analyze and understand malware. In this 2-day course students will learn how to be effective in understanding the inner workings of malware without any in-depth knowledge of assembly or development. It brings together topics that apply to basic reverse engineering as well as malware triage, incident response and indicator of compromise development. The course starts simple and high level and ramps up to becoming more technical and hands-on over time.
Students learn a range of techniques starting from basic malware analysis techniques to how to deal with sophisticated attackers and anti-analysis techniques. This is done with hands-on exercises using many common and uncommon tools for malware analysis and analysing example samples from a wide range of complexity. The students are also presented with real world scenarios that Attack Research has encountered over decades of experience from incident response, breach assessments and red team engagements. This then presents information from an attacker's perspective that is unique compared to other reverse engineering courses.
Like all Attack Research courses, this class is a combination of lecture, anecdotes, and hands-on exercises that help students retain the information. Each exercise is presented as challenge and then demonstrated for in-depth understanding. Every student will walk away knowing something new and useful at all skill levels.
Please note that this class is an introductory course and not for advanced reverse engineers or malware developers.
Target Audience
Detection and Response Staff

System Administrators

Junior Reverse Engineers

IT Security Consultants

Security Software Developers

Others with interests in:

Basic Reverse Engineering

Malware and Malware Triage

Indicator of Compromise Development

Incident Response

Malware Analysis Tools and Products
Course Outline
Malware Overview

Tools, Books, and Information Sources

File Formats

Dynamic Analysis

Static Analysis

Instrumentation

Anti-Virus Evasion

Case Studies and Example Samples

Defeating Anti-Analysis
Course Instructor Bio
This course is taught by a highly experienced member of the Attack Research staff. Instructors have over 10 years of experience implementing, supporting, securing and compromising large and complex multi-platform environments. Instructors are currently engaged in senior level penetration testing of highly secured UNIX and Windows networks and frequently research, develop and deploy custom tools and techniques during engagements.
Introduction to Malware Reverse Engineering instructors also bring a wealth of knowledge gained from performing incident response on compromised systems in the field including analysis of attacker tools and techniques. Many of the topics covered in the course are taken directly from instructors case studies and represent real world events.
Student Requirements
Students must bring their own machines capable of running VMware. Students are provided with a VMware Virtual Machine with all the tools and exercise files.
Students must have:
A concept of computer processor architecture.

An understanding of network and communication protocols.

An understanding of software process flow and some coding practices.

Familiarity with windows at the GUI and command line.
Course Background
Introduction to Malware Reverse Engineering is a class that was built from Rapid Reverse Engineering which has been taught at BlackHat and was well received. The content was reviewed and tailored for individual customer training to aid in their reverse engineering program. Then it was expanded to fit multiple customers and has been given at many customer sites with great reviews. Attack Research then decided to offer the class publically.
Students Provided With
Students leave the class with full documentation and the entire custom and non-custom toolsets. Students will also take away the custom tools that they design and build in the class. Students walk away from AR training sessions not only with the "usual" training materials, but with a wealth of knowledge for both attacking and defending networks.
AR utilizes a very hands on approach to teaching by having the students spend approximately 50% of class time performing practical exercises in a lab environment designed to simulate real world enterprise networks. This type of class structure has been a proven success in retention of skills learned and student engagement.