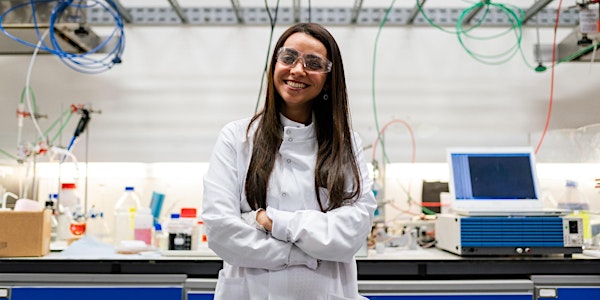 Introduction to Lean Innovation
In this webinar, you'll gain understanding of evidence-based entrepreneurship methods.
By GW Office of Innovation & Entrepreneurship
Date and time
Friday, March 24 · 9 - 10am PDT
About this event
Making the world a better place is a messy prospect. However innovators - whether directing groundbreaking research, designing new products, or empowering communities - must all take similar first steps in order to be successful. They must know who they're helping, how and why help is needed, and how a proposed solution might benefit intended recipients.
This is a challenging but critical first step. GW's Office of Innovation and Entrepreneurship invites our entire community to attend a short introductory workshop, offered monthly, to learn how savvy innovators take this first step - they talk to humans! It sounds simple, but this method is central to Agile Software Development, Design Thinking, and Lean Startup concepts.
We invite anyone who hopes to solve a global problem, start a new business, or develop a new product to join us. Even if your ideas aren't fully formed, or you haven't yet assembled a team.
Please note that this is an online event. A Zoom link for the event will be sent to all registrants a few days prior to the session.
About the organizer
The GW Office of Innovation & Entrepreneurship is committed to promoting excellence in multidisciplinary entrepreneurship, innovation, and regional engagement in new venture creation at the George Washington University. Founded in 2010, the office has worked closely with thousands of aspiring student, faculty, and alumni entrepreneurs, and now serves as a focal point to foster, promote, and perpetuate quality academic research, education, and outreach programs. It leverages the unique strengths of the George Washington University's schools in the nation's capital to serve society at large through the knowledge and practice of entrepreneurship.
In 2013, with the help of our office's operations, the George Washington University was placed among the Princeton Review's top 25 universities with the best graduate entrepreneurship programs in the nation. 
Find us at www.gwu.edu/entrepreneurship.