Introduction to Jewellery techniques - oreficeria
Event Information
Refund Policy
Contact the organiser to request a refund.
Eventbrite's fee is nonrefundable.
About this Event
Introduction to jewellery: you will learn all the techniques necessary to create one or more pieces of jewellery in silver, ideal for presents, in this four-weeks, 20-hour course with Stephen Gregory Saliba
Course dates and times:
IMPORTANT NOTICE: the dates of this workshop are only indicative as they will depend on the lifting of Coronavirus/Covid 19 restrictions. Tickets purchased will be treated as vouchers and will be valid to take this or an equivalently priced class in the next two years.
In Inglese e Italiano:
Per chi è questo corso? Who is this course aimed at?
Questo corso è perfetto per chi desideri realizzare gioielli unici in argento per se o per regalare, e per chi sta pensando di iniziare a fare gioielleria/oreficeria come hobby o vuole esplorare creare gioielli come nuova attività. È adatto a adulti, sia principianti che vogliono sviluppare nuove competenze sia per coloro che hanno esperienza che vorrebbero sviluppare ulteriormente. Questo corso non è adatto ai bambini sotto i 14 anni di età.
This course is aimed at adults who wish to learn new skills and make unique jewellery for themselves or as presents. It will also be a useful introduction for those who are considering starting jewellery as a regular hobby or as an activity in the future. It is suitable for both complete beginners wishing to develop a new skill and for those who have some experience they would like to develop further. This course is not suitable for children under the age of 14.
Orari/times:
One or more sessions per week for a total of 20 hours.
We are flexible and classes can be joined (and finished) on earlier/later dates by arrangement.
Una o più sessione a settimana a scelta per un totale di 20 ore. Puoi iscriverti a questo corso e completarlo in date alternative previo accordo.
Cost: 250 € plus fees if purchased by card on Eventbrite or contact us if you have different needs.
250 € più tasse se acquistato con carta su Eventbrite o contattaci se hai altre esigenze.
La quota comprende l'uso dei piccoli macchinari e le attrezzature del laboratorio di gioielleria/oreficeria, una scorta iniziale di lime, che dovrebbero essere sufficienti per il corso e 6 grammi di argento (abbastanza per un anello grande o un anello o pendente piccoli e orecchini piccoli). Costi aggiuntivi: Il costo del materiale in argento al di sopra di 6 grammi e più lime o altri deperibili.
The fee includes use of the small laboratory machines and large tools, an initial supply of breakables such as saw blades, which should last for the duration of the course. Additional costs: silver material cost above 6 grams and additional breakables.
Ulteriori informazioni - More info:
Il corso consisterà in una serie di brevi sessioni di istruzione da parte dell'insegnante seguite da sessioni pratiche con supervisione.
The course will consist of series of short instruction sessions by the teacher followed by supervised hands-on making sessions.
Insegneremo tutte le tecniche di base necessarie per realizzare piu gioielli completi in argento, dalla progettazione e prova in rame, se utile, alla finitura dei pezzi in argento. Imparerai o perfezionerai competenze essenziali come tagliare, limare, formare, saldare, temprare, lucidare creare texture.
Students will be able to practice the traditional and contemporary jewellery making techniques needed to complete their personal projects, such as: piercing, filing, forming, soldering, annealing, polishing, texturing.
Riceverai un'attenzione e tutoraggio individuale e allo stesso tempo avrai l'opportunità di incontrare nuove persone ai nostri ampi tavoli di lavoro socievoli nell'ambiente creativo delle nostre grandi sale a volta nel completo rispetto delle regole di distanziamento.
While you will be given individual attention and tutoring, you will have the opportunity to meet new people sitting at our large, sociable worktables in the creative environment of our large vaulted rooms, fully respecting social distancing rules.
Lingua: inglese/italiano - Language: English/Italian
Contatti - Contacts: mpfabiani@icloud.com
Come raggiungerci - How to reach us:
Todi è una storica città collinare con varie opzioni a pagamento per parcheggiare. Il modo migliore per raggiungerci in auto è parcheggiare al Parcheggio di Porta Orvietana e poi prendere l'ascensore gratuito che apre direttamente su Via Ciuffelli. Da li e una breve passeggiata su per la via fino al numero 8, sulla sinistra andando verso il centro.
Todi is a historic hill town with pay parking facilities for visitors. The best way to reach us by car is by parking at the Parcheggio Porta Orvietana and then taking the free lift directly to Via Ciuffelli. It is then a short walk up the hill to number 8.
Si prega di indossare abiti e calzature corretti per il laboratorio (non calzature aperte).
Please wear sensible clothes and footwear (not open top footwear) on the day.
Further information about this and other events is available on our Facebook page: www.facebook.com/artlabtodi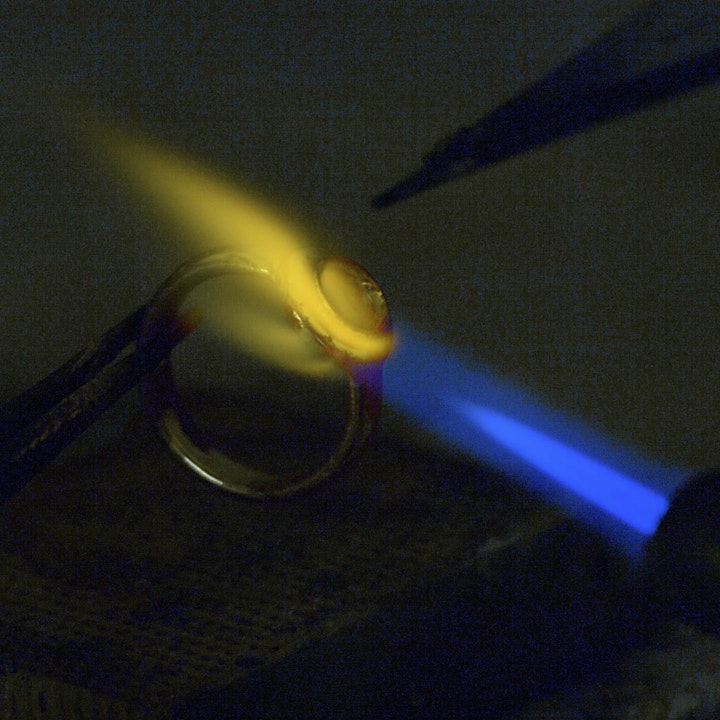 Date and Time
Location
Refund Policy
Contact the organiser to request a refund.
Eventbrite's fee is nonrefundable.